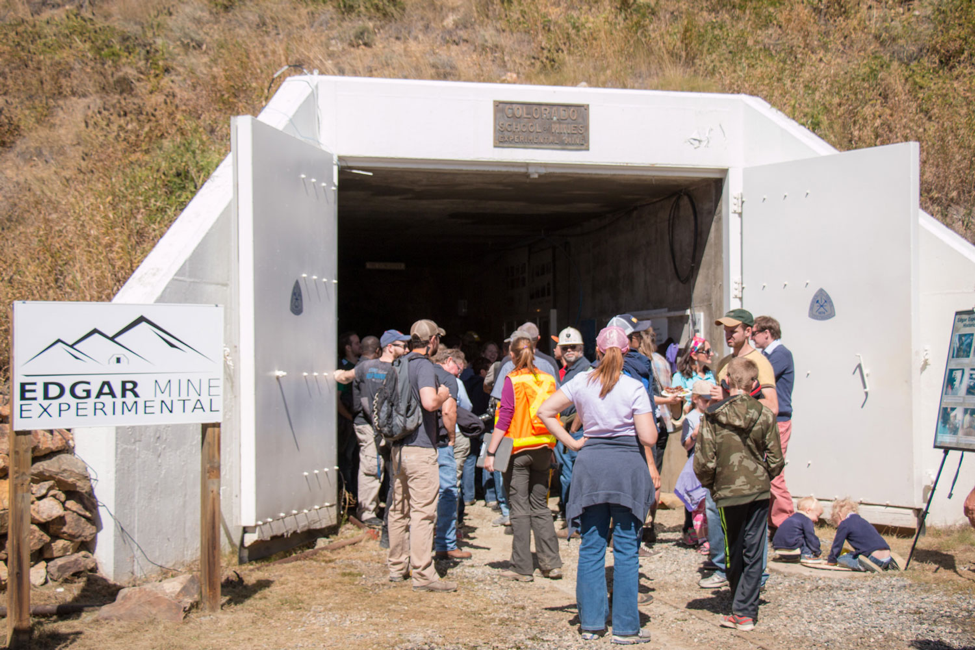 Colorado School of Mines has renewed and expanded its partnership with Hexagon Mining, which will enhance research collaborations and training opportunities on campus.
Mines President Paul Johnson signed a memorandum of understanding with Hexagon Mining, a technology company headquartered in Tucson, Arizona, that solves surface and underground challenges by integrating design, planning and operations technology for safer and more productive mines.
"We are excited about this partnership with Hexagon Mining because we share a common vision for how information and intelligent technologies will transform mining," Johnson said. "In partnership, we can be at the forefront of that change and, in the process, ensure that Mines' graduates will continue to the leaders in the industry."
The memorandum encourages a strategic, long-term relationship, which may include collaborative use of Mines' Edgar Experimental Underground Mine, sponsored research projects and student support such as scholarships, internships or student competitions.
"The agreement establishes a framework for us to easily approach each other and develop projects," said John Lyons-Baral, a Hexagon Mining applications engineer involved in the agreement.
"Hexagon Mining and the mining companies they serve come to Mines for every Career Day and hire our students," said Priscilla Nelson, department head of Mines' Department of Mining Engineering. "Our graduates are industry-ready, and they bring with them the aptitude to evaluate innovations and successfully implement new technologies now and throughout their careers."
Learn more about the expanded partnership on the Hexagon Mining website.
CONTACT
Joe DelNero, Digital Media and Communications Manager, Communications and Marketing | 303-273-3326 | jdelnero@mines.edu
Mark Ramirez, Managing Editor, Communications and Marketing | 303-273-3088 | ramirez@mines.edu