A NASA space observatory assembled by students and faculty in the Physics Department at Colorado School of Mines could launch this weekend from Wanaka, New Zealand.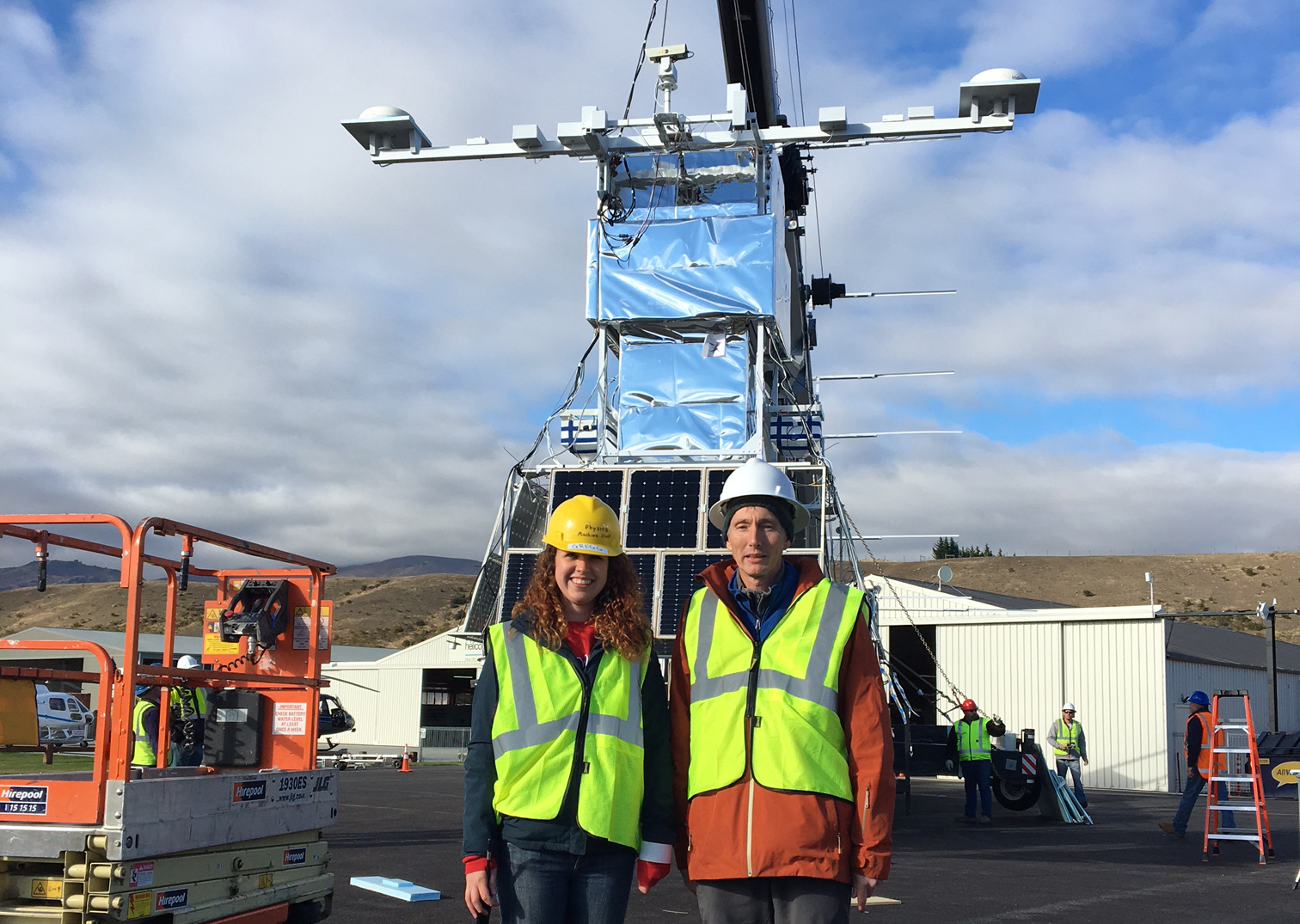 The Extreme Universe Space Observatory Super Pressure Balloon would fly at 110,000 feet and make the first fluorescence observations of high-energy cosmic ray extensive air showers by looking down at Earth's atmosphere from near space.

"We expect to have our launch window open on Saturday [Friday MST] although the weather forecast for the weekend is not so good," said Physics Professor Lawrence Wiencke, who has overseen undergraduate and graduate students assembling the gondola that will hold the project's instrumentation. After building the gondola in Golden, Colo., Wiencke's team brought it to NASA's scientific balloon facility in Palestine, Texas, before shipping it to New Zealand in December 2016.

NASA conducted its final tests March 23 in New Zealand, making sure all primary balloon systems—tracking, telemetry, communications and flight termination—as well as redundant systems are functioning properly.

"Today's test is the culmination of more than a year of preparation work all leading up to the team declaring the balloon and payload as flight ready for the mission," said Gabe Garde, NASA mission manager for the launch. "After today, much will be in the hands of Mother Nature as well as in receiving overflight clearance permissions from a handful of countries."

NASA leadership granted "Approval to Proceed" for the mission earlier that day.

"The level of public interest here is extremely high," said Wiencke, who remains in New Zealand. Local newspapers have written about the project, while acting United States Ambassador to New Zealand Candy Green and other dignitaries attended an open house.

Engineering physics undergraduate student Rachel Gregg, PhD candidate Johannes Eser, postdoctoral researcher Simon Bacholle and former postdoc Lech Piotrowski were members of Wiencke's team in New Zealand for testing and other preparations. Bacholle has returned to Mines to set up the US operations center for the balloon, while Piotrowski is setting up an operations center in Japan.

A similar balloon flew for almost 47 days in 2016; Wiencke hopes for 50 days of flight for this balloon. The project seeks to help determine where the highest-energy subatomic particles in the universe came from and how they traveled to Earth, both a major scientific mystery in astroparticle physics.
Contact:
Mark Ramirez, Managing Editor, Communications and Marketing | 303-273-3088 | ramirez@mines.edu
Agata Bogucka, Communications Manager, College of Earth Resource Sciences & Engineering | 303-384-2657 | abogucka@mines.edu