Mines alum carves a new path in clean energy and beyond
A first-generation college student and Iñupiaq, Salina Derichsweiler '02 believes firmly in the power of education and value of personal agency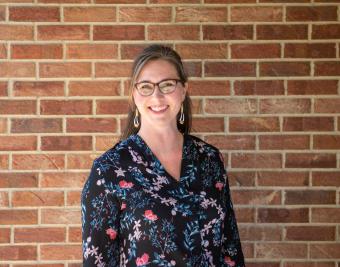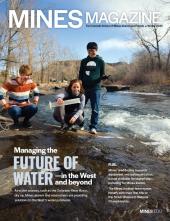 By Lori Ferguson, Special to Mines Magazine
Salina Derichsweiler '02 has always carved her own path. It hasn't always been smooth sailing, she confessed, but it has given her a unique perspective on life and business that has served her well. Most recently the CEO of the clean energy company Transitional Energy, Derichsweiler is a successful entrepreneur and self-described agent of change who believes firmly in the power of education and the value of personal agency. "I've always been the person trying to save the world," she said. 
A first-generation college student and Iñupiaq, Derichsweiler embraced school as her way up and out of poverty. "My parents were addicted to drugs and alcohol and had mental health issues—I was even homeless for a time," she said. "I remember as a seven-year-old saying to my second grade teacher, 'I don't want to live like my parents,' and she replied, 'Then educate yourself.'" Derichsweiler listened, earning her bachelor's degree from Mines and her MBA from Pepperdine University. 
After enjoying many successful years as a reservoir engineer in the oil and gas industry, Derichsweiler began looking for opportunities in the growing field of green energy. "In recent years, I've watched public sentiment shift toward clean energy and witnessed people in our industry struggle to find a place to belong," she explained. "I believe in community, and I'm a problem solver at heart, so I felt I could help in finding ways to drive change in the oil fields in an inclusive way." 
Derichsweiler said she was also pulled toward the green energy movement by her children. "They didn't like that I worked in the oil fields, and as an energy professional, I felt a responsibility to address their concerns."
In 2020, Derichsweiler founded Transitional Energy, a company dedicated to converting the heat waste common to oilfields into clean power using geothermal energy engines. "Working in water flooding management, I was focused on extracting all the resources possible," she explained. "With our new company, we're making that extraction process less punitive and giving a whole new life to older active oil wells through the use of technology. We're transforming heat waste, a common problem in oil fields, into a positive as a potent source of clean power."
Pushing change in her industry has had its challenges—Derichsweiler admitted she's often the only woman in the room—but she insists that many men have been generous mentors. Being a first-generation college student has also proved useful. "I can connect with many different people—I have no 'this is how life has to be,' mindset," she said. "I honestly believe that when everyone succeeds, everyone wins."
Derichsweiler said her Mines education has also proved invaluable through her entrepreneurial journey. "The school gave me a degree in problem solving," she said. "When I graduated, I was prepared to tackle real-world problems and come up with practical solutions."
Now she is turning her prodigious talents to a new challenge. She recently stepped down as CEO of Transitional Energy to spend more time with her teenage children. "Building the company has been a lot of work and it has pulled me away from my family, so now I want to focus on helping my kids build their future," she said. 
Derichsweiler recently joined the board of directors for Colorado Young Leaders, an organization committed to helping kids find new ways to lead. "I'm in exactly the right place," she said. "I believe there's value in viewing the world in a different way like I do, and I'm finding passion through service and working with youth to change the world."