Maximizing steel recycling goal of new $4M Mines-led DOE research project
With NREL and Sandia National Laboratory, Mines researchers aim to identify economically viable process window for increasing steel product copper tolerances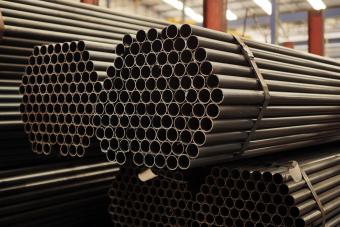 Researchers at Colorado School of Mines are leading a $4 million U.S. Department of Energy project aimed at maximizing the recycling of scrap steel.
Today, about 70 percent of steel produced in the U.S. is processed through the scrap recycling route. However, depending on the product line, scrap-based steel manufacturers currently have to dilute the scrap, which is often rich in copper, with virgin iron to avoid surface cracking, a more energy intensive process.
Together with colleagues at the National Renewable Energy Laboratory and Sandia National Laboratory, the Mines researchers hope to identify an economically viable process window for increasing steel product copper tolerances, which would enable blending of these copper-rich scraps – which already have a sustainable domestic supply chain – and manufacturing of a wide range of fully-recycled Electric Arc Furnace (EAF) steels.
"It's all about competitive advantage – the adoption of raw-material flexible routes to produce high-value products would give the U.S. steel industry a competitive advantage against stiff competition from low-cost imports," said lead investigator Sridhar Seetharaman, professor of metallurgical and materials engineering at Mines. "Our target with this project is to increase copper tolerance to the point that we can enable 100 percent scrap heats, which could realize 10 to 50 percent energy savings depending on the product line."
Collaborating on the project are a diverse group of EAF steel producers, Vallourec USA, Gerdau Long Steel North America and Evraz North America, as well as advanced thermodynamic modeling company ThermoCalc.
Researchers will focus on four steel products that currently have low copper tolerances and broad interest among U.S. based producers: low-carbon sheet, low-carbon plate/pipe/tube, medium carbon bar, and high-carbon rod/wire.
For those four products, researchers hope to integrate information on process conditions, scrap chemistry and scrap availability in a Machine Learning model to identify processing windows for enhancing copper tolerance in current production lines through controlled oxidation, thermal de-sensitizing of grain boundaries and lowering of liquid copper. 
Also contributing to the project at Mines are Amy Clarke, professor of metallurgical and materials engineering; Kester Clarke, associate professor of metallurgical and materials engineering; Emmanuel De Moor, associate professor of metallurgical and materials engineering; Jonah Klemm-Toole, assistant professor of metallurgical and materials engineering; and Xiaoli Zhang, associate professor of mechanical engineering.