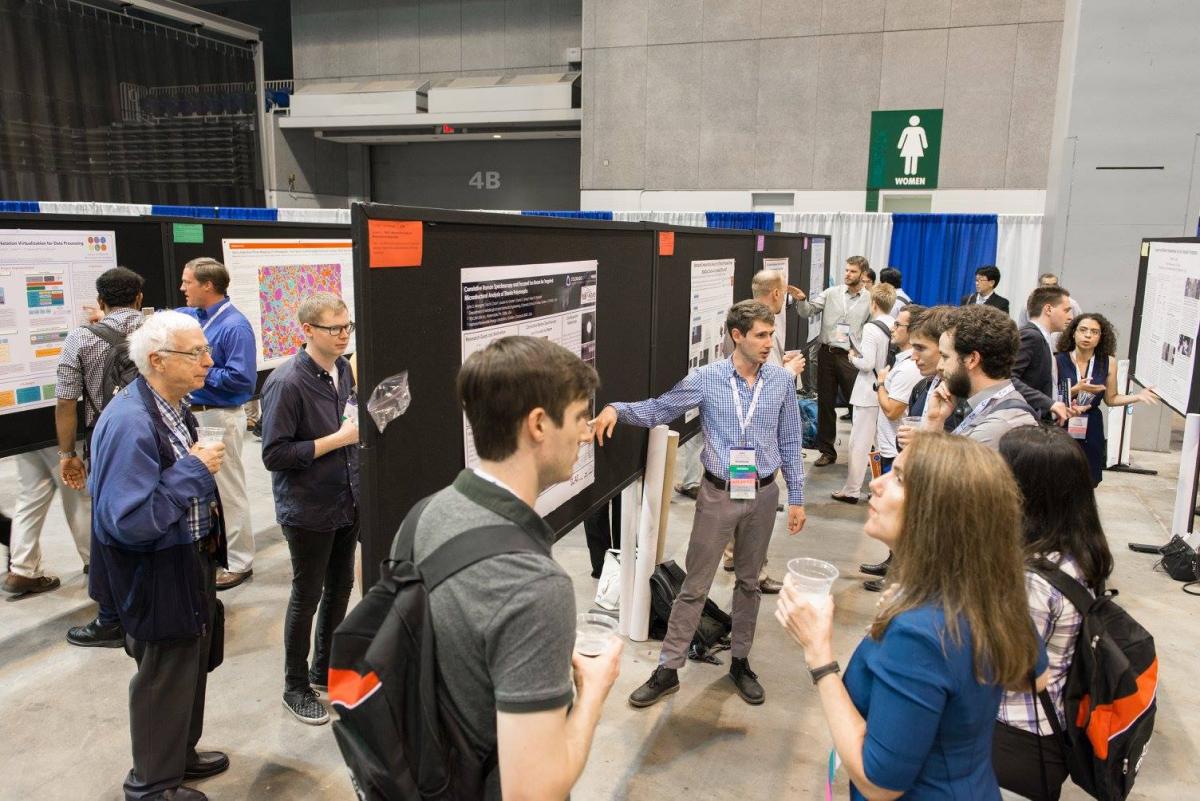 A materials science PhD candidate at Colorado School of Mines received a Microscopy Society of America Student Poster Award at a conference held August 6-10 in St. Louis, Missouri.
John Mangum won for his poster titled "Correlative Raman Spectroscopy and Focused Ion Beam for Targeted Microstructural Analysis of Titania Polymorphs" at the Microscopy and Microanalysis 2017 Meeting (M&M 2017).
"Nobody really knows the exact mechanisms to synthesize brookite, a rare structure of titanium dioxide," Mangum said. "This work takes a dive into answering that question by using transmission electron microscopy to look at the atomic structure of TiO2 thin films."
M&M 2017 is the annual meeting of the Microscopy Society of America and the Microanalysis Society, and was cosponsored by the International Field Emission Society.
"This research project has been a blast to work on and even more fun to present," Mangum said. "To have this work recognized and awarded at the Microscopy & Microanalysis conference was both extremely exciting and encouraging!"
CONTACT
Joe DelNero, Digital Media and Communications Manager, Communications and Marketing | 303-273-3326 | jdelnero@mines.edu
Mark Ramirez, Managing Editor, Communications and Marketing | 303-273-3088 | ramirez@mines.edu