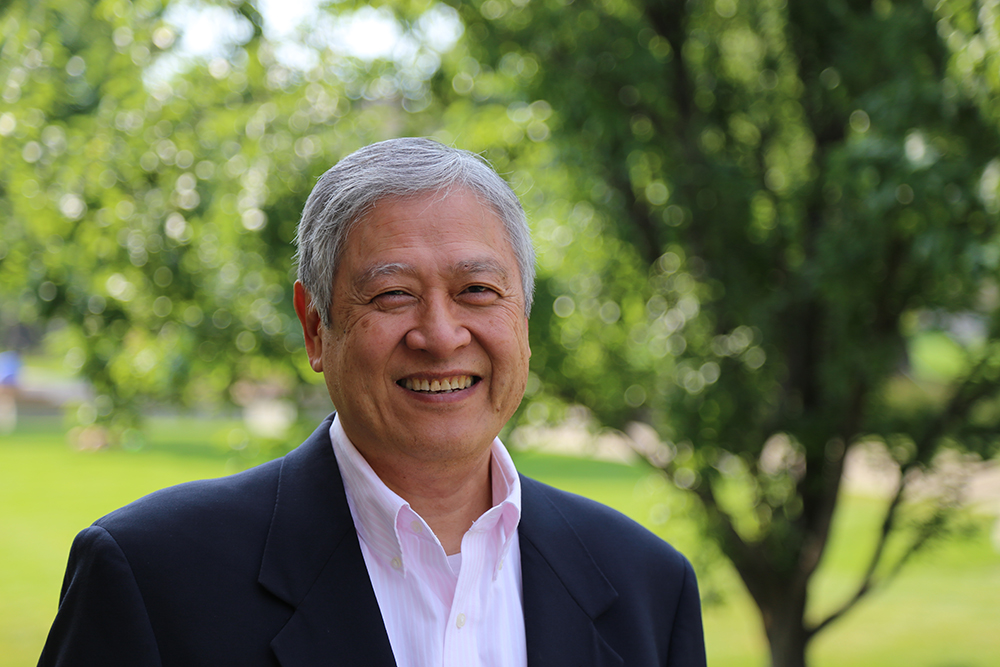 Stephen Liu, professor of metallurgical and materials engineering and director of the Center for Welding, Joining and Coatings Research at Colorado School of Mines, has been named a fellow of two international organizations in recognition of his contributions to the materials and welding fields.
The London-based Institute of Materials, Minerals and Mining (IOM3) awarded Liu the title of fellow in February. The IOM3 fellowship, or FIMMM, is given to those who have made a significant contribution or have a record of achievement in the materials, minerals and mining disciplines. 
The Paris-based International Institute of Welding (IIW) will also recognize Liu as a fellow at its annual assembly in July. The Fellow of IIW (FIIW) award honors members for distinguished contributions to the field of welding science and technology, and for promoting and sustaining the professional stature of the field. 
"It's quite an honor to receive these fellowships from two international organizations," Liu said. 
Liu is now the holder of five fellowships, including Fellow of the American Welding Society (1996), Fellow of the American Society of Mechanical Engineers (2000) and Fellow of ASM International (2001). 
Liu, who earned his PhD in metallurgical engineering from Mines, has taught at the university since 1987. He has held the American Bureau of Shipping Endowed Chair at Mines since 2015. 
CONTACT
Katharyn Peterman, Student News Reporter | kpeterma@mymail.mines.edu
Emilie Rusch, Public Information Specialist, Colorado School of Mines | 303-273-3361 | erusch@mines.edu