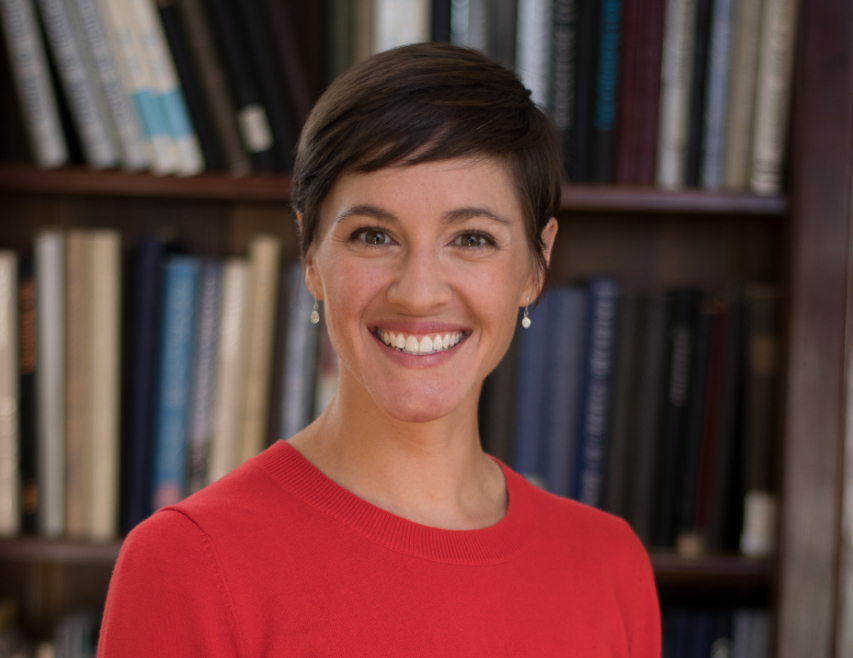 Adrianne Kroepsch, assistant professor of humanities, arts and social sciences at Colorado School of Mines, is the co-winner of the 2019 Professional Geographer Award from the Energy and Environment Specialty Group of the Association of American Geographers.
The award is given once a year to recognize the author or authors of a paper published in a peer-reviewed journal based on its originality, significance of the topic, contribution to the energy geography literature, theoretical engagement and potential impact beyond academia.
Kroepsch was honored for "Geographies of Impact and the Impacts of Geography: Unconventional Oil and Gas in the American West," a major synthesis of the oil and gas social impacts literature focused on the American West. The paper was published in November 2018 in the journal The Extractive Industries and Society. 
Kroepsch holds a PhD in environmental studies and a master's degree in geography from the University of Colorado Boulder. She studies environmental governance in the American West, and her research areas include water, unconventional oil and gas and wildfire.
Kroepsch and her lead co-author, Julia Haggerty of Montana State University, were honored during the Association of American Geographers annual meeting April 3-7 in Washington, D.C. Kroepsch and Haggerty were joined on the interdisciplinary paper by MSU geologist David Bowen and MSU doctoral students Kathryn Bills Walsh and Kristin Smith.
CONTACT
Emilie Rusch, Public Information Specialist, Communications and Marketing | 303-273-3361 | 
erusch@mines.edu
Ashley Spurgeon, Editor, 
Mines
Magazine
 | 303-273-3959 | 
aspurgeon@mines.edu