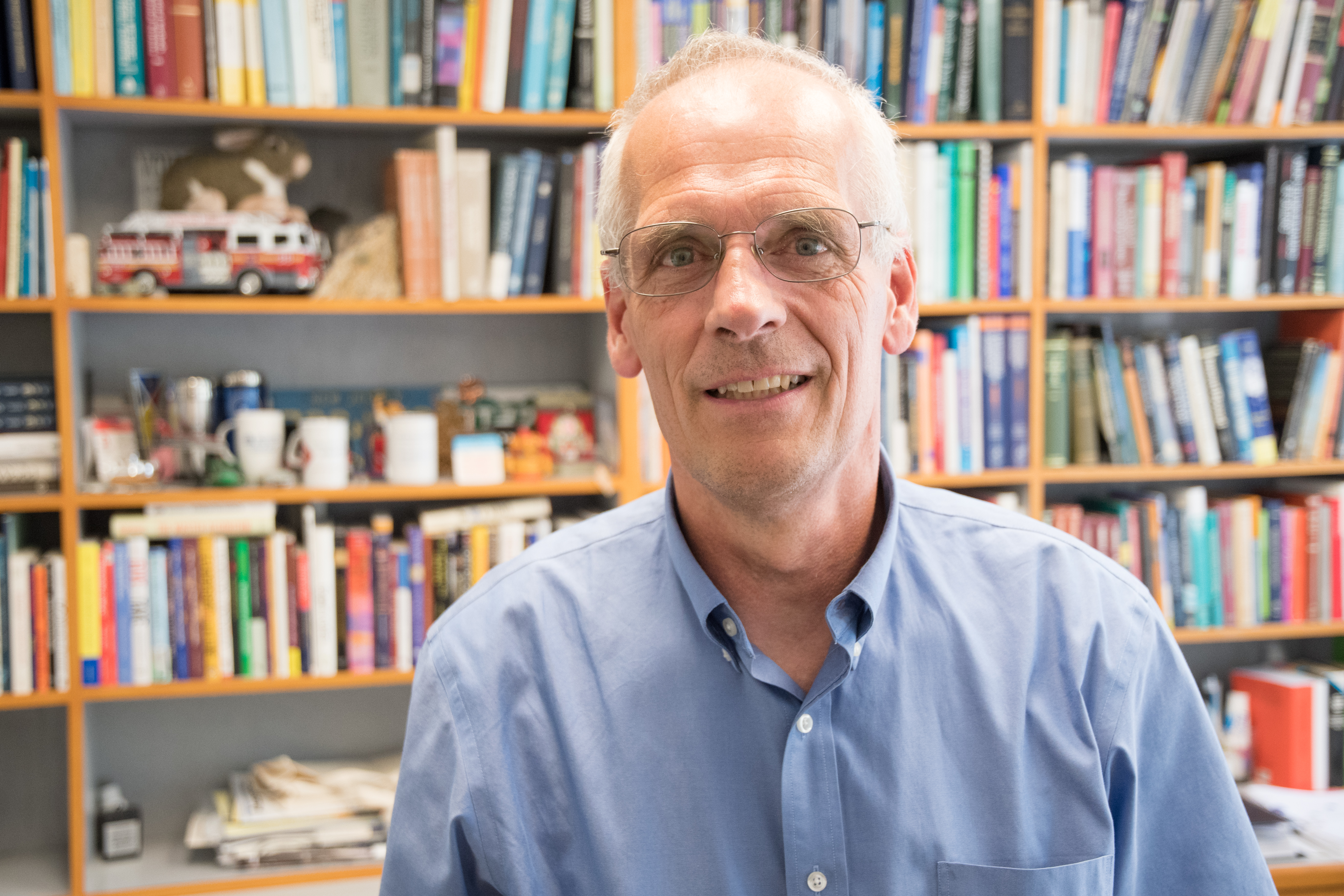 Graduate school can be a wonderful time in one's life—a period of hard work, but also of learning new things and meeting new people, says Roel Snieder. "I loved my experience as a graduate student."
But Snieder knows that's not true for everyone, perhaps more so in recent years. "I was very lucky—I had an advisor who let me be free, but whenever I needed a sounding board or advice, he would help," he says. "He would make time for me; we meshed well together."
Now, after 17 years as a professor in the Department of Geophysics at Colorado School of Mines, including a stint over the past year as interim department head, Snieder has moved into a new position that seeks to help students navigate graduate school as well as prepare them for work and life afterward.
Previously the W.M. Keck Distinguished Professor of Basic Exploration Science, Snieder is now the W.M. Keck Distinguished Professor of Professional Development Education.
Devoting resources to professional development is not unique, but it's still an exception among universities, Snieder says. "Most graduate programs teach the technical aspects of your field, you do research, write a thesis and you're out of there."
"Currently, professional development is often seen as an add-on," Snieder says. "We want to make it a part of the culture of Mines."
"This initiative really came about organically," says Interim Provost Tom Boyd, who was a faculty member in Geophysics before moving into administration. "Knowing Roel has interests in this area and was looking for a new role on campus that more closely aligned with his passions, we began discussing this as a path forward before Paul [Johnson] was brought on as president," Boyd says.
"It just so happened that Paul's passion around creating degree programs of distinction are closely aligned—at the graduate level—with what Roel and I had been discussing," Boyd says. Snieder plans to work with new Dean of Graduate Studies Wendy Zhou, the Mines Career Center and other groups on campus to define and implement an enrichment of the school's graduate programs.
Snieder says his change in focus reflects having become humbler about his research. "I think I will have more impact with my new activities," he says. But Snieder has been laying the foundations for this change for more than a decade. Around 2004, he developed a class called The Art of Science, aimed at preparing graduate students for a career in research. It covers choosing research topics, creating and executing a work plan, how to write a publication, selecting a journal, dealing with reviews, ethics, time management and a host of other practical matters.
The class has been refined over the years. "It was a game of trial and error," Snieder says. But the course has been very successful, earning rave reviews from students and spawning a book in 2009, "The Art of Being a Scientist: A Guide for Graduate Students and Their Mentors," coauthored with Mines University Emeritus Professor of Geophysics Ken Larner.
Snieder will continue teaching that class, along with similar courses such as Introduction to Research Ethics and Leadership and Teamwork, and develop new ones in the same vein.
"We have one of the most active graduate student organizations I have ever seen," Boyd says. "Our students have shown time and time again that they want opportunities to broaden their educational experience both through formal and informal means."
Boyd says Snieder will provide the leadership to tap into this desire, coordinate and promote existing activities and create new ones, all to build a culture that sees professional development as a routine part of the student experience at Mines.
Snieder also plans to provide training for new faculty. "We'll talk about skills and general issues to be aware of, such as diversity—we all need a mentor, regardless of whatever experience we have," Snieder says. He is working with Sam Spiegel, director of the Trefny Innovative Instruction Center at Mines, to foster cutting-edge teaching and learning techniques among faculty.
It's not all about work, however; in 2016, Snieder and coauthor Jen Schneider published "The Joy of Science: Seven Principles for Scientists Seeking Happiness, Harmony, and Success." The book is focused on helping scientists have productive and fulfilling careers by encouraging them to focus on the positive and minimize stress. It's already being used at new faculty orientation and in workshops at Mines and other universities.
Finally, in his new role, Snieder will serve as the go-to person for graduate students when things aren't going so well. He says having someone to talk to other than one's advisor has its benefits. For example, a student may be afraid to reveal that they are losing their motivation for the work. Mismatches between advising styles and student needs may require the viewpoint of a third party.
Boyd is confident Snieder will succeed in his new position, given his track record of mentoring students and the respect he has from faculty at large.
"As long as I have known Roel, he has been passionate about connecting with students, and helping students navigate not only their academic careers, but their broader life experiences," Boyd says. "He was the first person I ever met who thought deeply about how he wanted to interact with students, articulated a vision for this and actively attempts to live by this vision every day.
Contact:
Mark Ramirez, Managing Editor, Communications and Marketing | 303-273-3088 | ramirez@mines.edu
Ashley Spurgeon, Assistant Editor, Mines Magazine | 303-273-3959 | aspurgeon@mines.edu