Geochemistry is how this Mines alum is helping the environment
Jeff Gillow PhD '06 is a technical expert and vice president at Arcadis, focusing on geochemistry for manufacturing, industrial and mining companies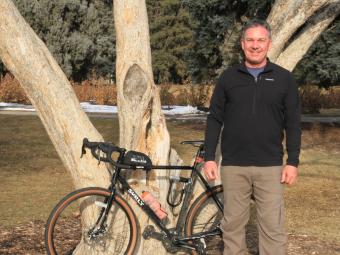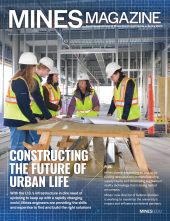 By Eric Butterman, Special to Mines Magazine
Witnessing sea life in the Caribbean. Shipwrecks in the Eastern United States. A love of scuba diving as a teenager grew Jeff Gillow's PhD '06 interest in the environment. While he once thought that interest would take him into a career as a marine scientist, he saw greater opportunity and a chance to enhance the environment in a different way as a geochemist. It has taken him from being a part of nuclear clean-up to having a positive effect on water as it relates to mining. 
Gillow is a technical expert and vice president at consultancy Arcadis, focusing on geochemistry for manufacturing companies, industrial companies and many mining companies. 
"Metals and radionuclides are my specialty," he said. "One focus is on dealing with metals in groundwater systems. Instead of pumping water out of the ground and using a treatment system to remove chromium, I've worked on immobilizing chromium in the ground. When you pump water out, you wind up wasting it and pulling much more water out of the system altogether. My overall job is to work on improving the mining process for the environment and work on cleaning environmental missteps of the past."
Mining, Gillow believes, has a vital role to play in the energy transition. "As we transition from oil, gas and coal to other technologies, like battery technology, electric vehicle technology, wind and solar, they all require metals," he said. "Mining materials will be critical, including copper, for expanding electricity networks and distribution networks. Other examples are nickel and cobalt, important for battery technology. Mining is going to be critical going forward but it must be done in a sustainable manner. To do this, you need attention to detail and an intelligent management of waste." 
Before Arcadis, Gillow was an associate chemist at the U.S. Department of Energy at the Brookhaven National Laboratory from 1989 to 2006. He was a scientist on the Waste Isolation Pilot Plant project, the Natural and Accelerated Bioremediation Research initiative and the Department of Energy's Environmental Management Science program. 
"Leading some of the effort even on some of the studies, that was an important time in my career, learning about applied research and solving problems of nuclear waste, nuclear waste management and interaction of nuclear waste with the environment," Gillow said.
Gillow is proud that his work meshes his passions for the environment and problem-solving. "There is so much challenge, and that was part of the attraction to keep going down this career path," he said. "You have to be patient when coming up with solutions in this work, but you also know it's more than just finishing a goal but making the environment better. I've had the chance to work with so many smart people, and we all feel like we're working towards something important."
Being based in Colorado has had Gillow trade in scuba diving for hiking, but that's fine with him, just enjoying reminders of the beauty of our natural environment. "I love that I have a job where I can help protect our environmental future," he said. "The questions it brings up are a lifetime pursuit. And then those that come after us will ask questions and pursue answers. You're really a part of something in that way."