U.S. Rep. Ed Perlmutter to give keynote address at Fall 2022 Commencement
Colorado School of Mines to celebrate its Fall 2022 Commencement on Dec. 16 with two ceremonies at Lockridge Arena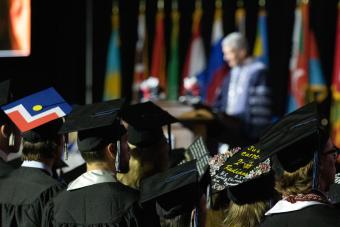 Colorado School of Mines will celebrate its Fall 2022 Commencement on Dec. 16 with ceremonies for undergraduates and graduates.
The day of festivities will begin at 9 a.m. with Undergraduate Commencement in Lockridge Arena. Graduate Commencement will follow at 2 p.m. in the same location.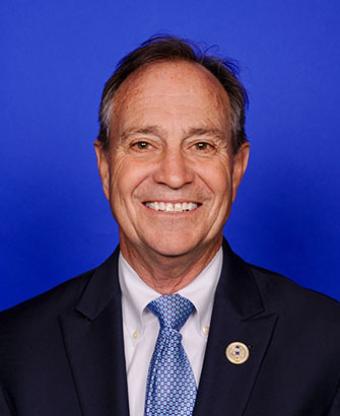 The keynote speaker at the undergraduate ceremony will be U.S. Rep. Ed Perlmutter, who is retiring in January after representing Golden and the rest of Colorado's 7th Congressional District in Washington, D.C. since 2007.
Perlmutter has deep roots in the 7th Congressional District and has lived in Jefferson County his entire life. In 1994, he was elected to the Colorado State Senate as the first Democrat to hold the seat in nearly 30 years. He served two terms in the state Senate and garnered the reputation as a bipartisan bridge-builder and a champion of renewable energy and smart growth policies. In 2006, Perlmutter was elected to the U.S. House of Representatives representing the 7th Congressional District and was sworn into office in 2007. He is currently serving his eighth term.
In the 117th Congress, Perlmutter serves on four House committees: Financial Services; Science, Space and Technology; Rules; and the Select Committee on the Modernization of Congress. On the Financial Services Committee, he serves as Chair of the Consumer Protection and Financial Institutions Subcommittee. He is also a member of the New Democrat Coalition, which is focused on harnessing American ingenuity and innovation to create new jobs, greater economic prosperity and a safer and more secure future for our country.
Throughout his time in public office, Perlmutter has supported job growth by promoting energy independence by working with Colorado School of Mines, the U.S. Department of Energy's National Renewable Energy Laboratory and private sector energy businesses, as well as expanding Colorado's role in the aerospace industry, including the Orion manned space flight program and working on a long-term plan to get humans to Mars in 2033. Earlier this year, Perlmutter was a key driver in securing a new energy and minerals research facility for the U.S. Geological Survey on the Mines campus, made possible by funding from the Bipartisan Infrastructure Law.
Tickets are required for Undergraduate and Graduate Commencement. Both ceremonies will also be live streamed on the Mines' YouTube channel. For more information, go to commencement.mines.edu.