Electrical engineering researchers work to find the energy balance
Control systems expand the scope of renewable and hybrid energy technologies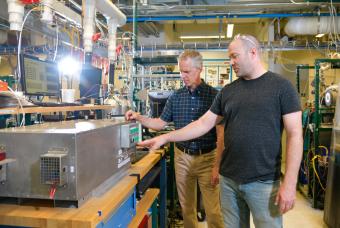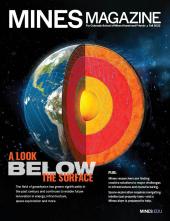 By Jen A. Miller, Special to Mines Research Magazine
Innovations in renewable technology are rocketing ahead, but they can only advance so far without control systems, which manage and regulate how a technology operates. A car, for example, is full of control systems: fuel injection, anti-lock brakes, cruise control, to just name three. The same is true for mechanisms that harness and transfer renewable energy into usable energy.
For hybrid energy systems, "you need to supply it with just the right amount of fuel and right amount of cooling systems in order to operate," said Tyrone Vincent, professor of electrical engineering. "The control system is keeping that power generation system happy."
In work funded by the Advanced Research Projects Agency (ARPA-E), Vincent and his team are working to create a control system that allows a fuel cell's waste to be turned into more energy through an attached combustion engine.
"In order to avoid side chemical reactions that would damage the fuel cell, you have to let some of the fuel slip out, so there's always going to be usable energy leaving the fuel cell," he said. "If we can recover that energy in a hybrid system and use it an internal combustion engine, that's a new hybrid system." The end result would be hybrid fuel cells that could become a generator for an office complex or hospital, or, if efficient and effective enough, become the main source of energy for that structure that would then use the grid as a backup.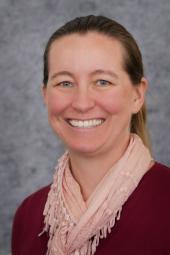 Control systems are also necessary to expand the scope of what renewable energy technology can do, said Kathryn Johnson, professor of electrical engineering. That's especially true with wind turbines. Also through ARPA-E, she is working on a project testing the feasibility a 50-megawatt turbine. The project started in in 2015 when 13 MW was the most powerful turbine in operation.
Control systems are key to that success. "Structures as big as 50-MW turbines get all sorts of wind speed across the motor blades. Wind pushing harder on one spot and causing bending and could damage the structure" she said. "A control system is critically important in making these kinds of advancements possible and feasible."
In another ARPA-E funded project, Johnson is working on enabling floating off-shore wind turbines. Right now, these structures must be anchored to the ocean floor, but that's missing nearly 60 percent of wind energy — equal to the entire U.S. annual electricity consumption — because it blows across waters more than 200 feet deep. Johnson is creating control systems that would enable those turbines to work while floating on the water instead.
Control systems are critical to advances in renewable technology because they "enable new designs of individual devices that aren't currently possible," she said. "We can reach those next steps, if control systems are in place to make those theoretical technologies reality."