Dawson Lang: "Being a Mines graduate will really help me when I start looking for a job."
Brighton, Colorado
Engineering Physics Student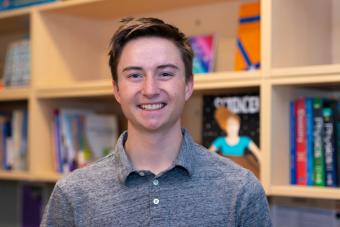 Why did you choose to come to Mines? What have you enjoyed most about being here?
Mines has an excellent reputation within Colorado, and the jobs that are available to me by getting a degree from the school was a big reason I decided to attend this school.
Tell us about something you're working on right now that you find exciting, fulfilling or challenging?
I am working on getting my teaching license, and I am very excited to have an opportunity in which I can teach secondary education.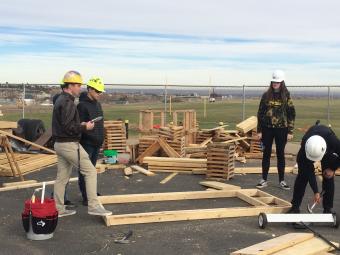 What communities, groups or organizations—on- and off-campus—are important to you and why?
I am in the TEA (Teacher Education Alliance) club and also a club officer for club baseball here at school.
What are your plans for the future? What's your dream job?
I plan on trying to obtain a doctorate in physics education research and becoming a college professor. If that doesn't quite pan out, I would love to become a secondary high school teacher and also hopefully coach baseball and basketball.
What would you tell someone interested in joining your academic program or Mines in general?
Mines a rigorous school, but the connections and faculty you meet are surprising. I would highly recommend coming to this university.
What's your favorite thing to do outside of class and coursework? How do you unwind, manage stress, find fulfillment, etc.?
Outside of classwork, I love to play baseball, basketball and hang out with my friends!
Tell us something about you that most people would be surprised to learn?
Most people are surprised when I tell them I am an RA, an officer in two clubs and also have a job while going I am going to school. It is hectic but they are all things I love to do, and it keeps me busy enough to not fall behind in classes.