Paul D. Ogg, teaching associate professor of chemical and biological engineering, passed away Wednesday, July 6, after an 18-month battle with T-cell lymphoma.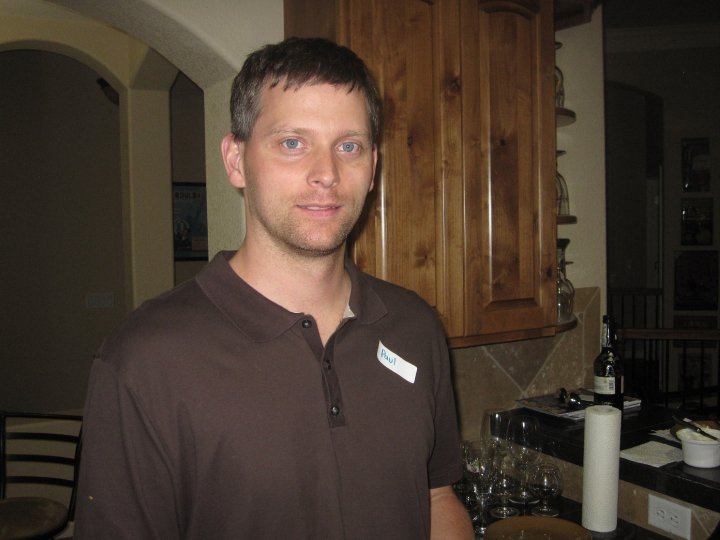 Ogg joined Mines in 2006 as part of the Bioengineering and Life Sciences program, and was part of the teaching faculty that joined what was then the Chemical Engineering Department in 2007 after BELS dissolved.

"Students adored Paul—they just loved him," said CBE Department Head David Marr. "He was very dedicated to his students." Marr said Ogg's energy and enthusiasm for teaching will be missed, and that Ogg's work teaching freshmen and sophomores has been one of the factors in the department's growth.

"He really listened and he really cared," said Deanna Jacobs, a program assistant in the CBE Department. "He took the time to talk to students and ask them about their goals. There are students who say, 'I wouldn't be a doctor if it wasn't for Dr. Ogg.'"

Ogg was often a bit rumpled, Jacobs said. "He looked like an unmade bed." She remembers when he came in for formal headshots—he wore a shirt, tie, and jacket, with a pair of shorts.

Ogg earned a BA in psychology from Albion College in Michigan, and a PhD in molecular biology from the University of Iowa, where his thesis explored the ability of the herpes simplex virus to disrupt a cellular process called programmed cell death, research that has implications for treating cancer and infectious disease.

With a different background than a traditional chemical engineer, Ogg spearheaded the "biological" part of the Chemical and Biological Engineering Department. "He focused on biology, cell biology, botany—just a variety of courses, providing an expertise that the traditional chemical engineering faculty didn't have," said Marr.

Professor John Spear in the Civil and Environmental Engineering Department, a fellow microbiologist, helped bring Ogg to Mines. Ogg started with a couple of classes, then to four to six, and "really grew the program big time." Ogg's experience was more in research than teaching at the time, but he ended up being known as a really good teacher, said Spear. "He cared a whole lot about his students and wasn't shy about that."

The department will also miss his expertise in and passion for beer brewing. Ogg helped lead the creation of the Introduction to Brewing Science course and the building of a malting system in the Unit Operations Building behind Alderson Hall, even pushing for a master brewer program at Mines. He was particularly interested in the genetics of hops and yeast, identifying and cultivating new and unique strains.

Ogg was a partner in Declaration Brewing, where he also held the titles of yeast farmer, quality control officer, and tasting panel steward, and was influential in the Denver brewing scene. While most breweries rely on a handful of different kinds of yeast, Ogg had cultivated about 65 unique strains.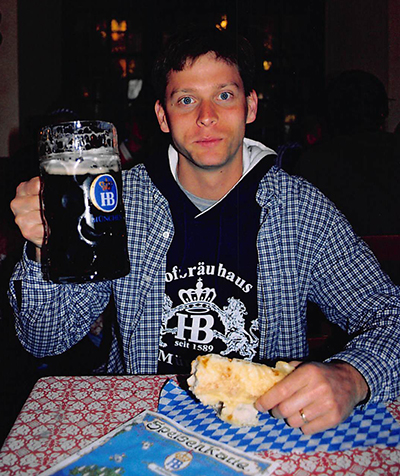 One collaboration between Ogg and Spear had them working with New Belgium Brewing in Fort Collins to study how their foeders—40- to 50-foot wooden casks used to age beer—affected the production of their sour beers. "We would tap them out, filter them, analyze their DNA," Spear said. "We studied the molecular biology of beer."

In May 2016, for American Craft Beer Week, more than 100 breweries—at least one in every state—served an imperial porter based on one of Ogg's recipes. The project would become known as "The Biggest Small Beer Ever." Ogg's porter was meant to mimic the flavors of his favorite candy bar, Heath, but participating breweries were free to interpret his recipe. Spears has had two versions of the beer, and hopes someone will produce more of it.

Ogg and Spear attended seven or eight Great American Beer Festivals together, usually Brewers' Saturday, when all the beer makers were there. "Everybody knew Paul because he knew so much about yeast," Spear said. "He also had a very good nose for beer—he could sniff a beer, tell you it had too much fatty acid methyl esters. It was pretty wild that he could do that, but I saw him do it, and it was amazing."

"It's a loss for Mines," Spear said. "He was a great guy, engaged with everybody, a warm soul. He was a good father, a good community member. He got pulled in a lot of directions, but he was good at that."

"Paul was a passionate faculty member who loved life, was great with his students, and had a real knack for bridging biology with engineering," said Michael Kaufman, dean of the College of Applied Science and Engineering. "He will be missed greatly by students, faculty, and staff at Mines."

"Paul's passion for life was apparent in the way he fought his cancer," Kaufman added. "He remained positive and optimistic till the end—a true inspiration for all of us."

"He was optimistic but realistic," said Jacobs. And even amid his illness, Ogg found time for others. When Jacobs received her own cancer diagnosis, Ogg offered to go with her to the oncologist. "It was right before his own stem cell treatment, but he was willing to do it."

Ogg is survived by his wife, Kristen Mitchell, and his daughters, Kate and Ellie.

A memorial service will be held at 2 p.m., August 21, in the Student Center Ballrooms. A tree will be planted on campus in Ogg's memory, and he'll be toasted with some beer from Declaration Brewing.
Contact:
Mark Ramirez, Communications Manager, College of Applied Science & Engineering | 303-384-2622 | ramirez@mines.edu
Deirdre Keating, Communications Manager, College of Engineering & Computational Sciences | 303-384-2358 | dkeating@mines.edu