Andrew Herring named Vice Provost for Strategic Initiatives 
The longtime faculty member will work closely with Provost Richard C. Holz to lead and direct MINES@150 strategic and leadership initiatives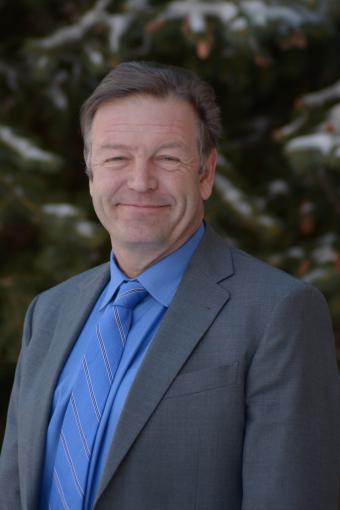 Andrew Herring has been named vice provost for strategic initiatives at Colorado School of Mines. 
As vice provost, Herring will work closely with Provost Richard C. Holz to lead and direct MINES@150 strategic and leadership initiatives and serve as a strategic advisor and counsel to academic leadership. 
Herring, a professor of chemical and biological engineering, has been a member of Mines' teaching and research community since 1995 when he joined the university as a research associate. A full professor since 2015, Herring served as president of the Mines Faculty Senate during the 2020-21 academic year. 
"This is an incredibly exciting time to be at Mines," Herring said. "I'm honored to have the opportunity to help drive the MINES@150 vision and ensure the institution is in a strong position to meet the needs of our students, faculty and staff for the 21st century. 
In addition to his service on Faculty Senate, Herring has also held leadership roles in multiple professional societies, including the American Chemical Society, where he was elected a fellow in 2016.  He has also served on the board of directors and as chair of the Energy Technology Division of the Electrochemical Society and was elected fellow in 2020.   
Herring holds a PhD in inorganic and structural chemistry and B.S. in chemistry, both from the University of Leeds (UK). He conducted postdoctoral research at Caltech and NREL before joining Mines' Chemical and Biological Engineering Department first as a researcher and then receiving tenure as an associate professor in 2006.  
As vice provost, Herring said he hopes to work toward creating at Mines "a true community of scholars where we work together to solve the issues facing our society and equip our students to fully utilize and take advantage of the changing opportunities that come with the modern world." 
"Some of the ways we do that is by facilitating that bottom-up, top-down way that Universities function with that Mines way of thinking that makes us unique and truly distinctive, while integrating research across the whole curriculum and the Mines experience. My philosophy is that every contribution matters and is valued, and we need to create a fair and equitable educational and work experience, where everyone is accepted and cherished," Herring said.