$6.5M gift to Mines Athletics will fund scholarships, improve facilities
Orediggers have won seven consecutive RMAC All-Sports Cup Competitions since 2016 for most successful athletic program in Rocky Mountain Athletic Conference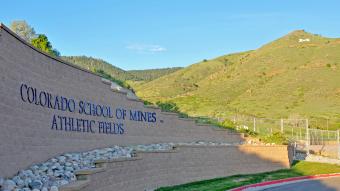 Colorado School of Mines student-athletes and sports facilities have a new source of support after an anonymous donor made a $6.5 million gift, one of the largest to support athletics in the school's history.
The gift will provide about $440,000 for scholarships each year, fund improvements to the university's track and field complex and build a cross country training facility on campus.
Read the full story on the Campaign for MINES@150 website.