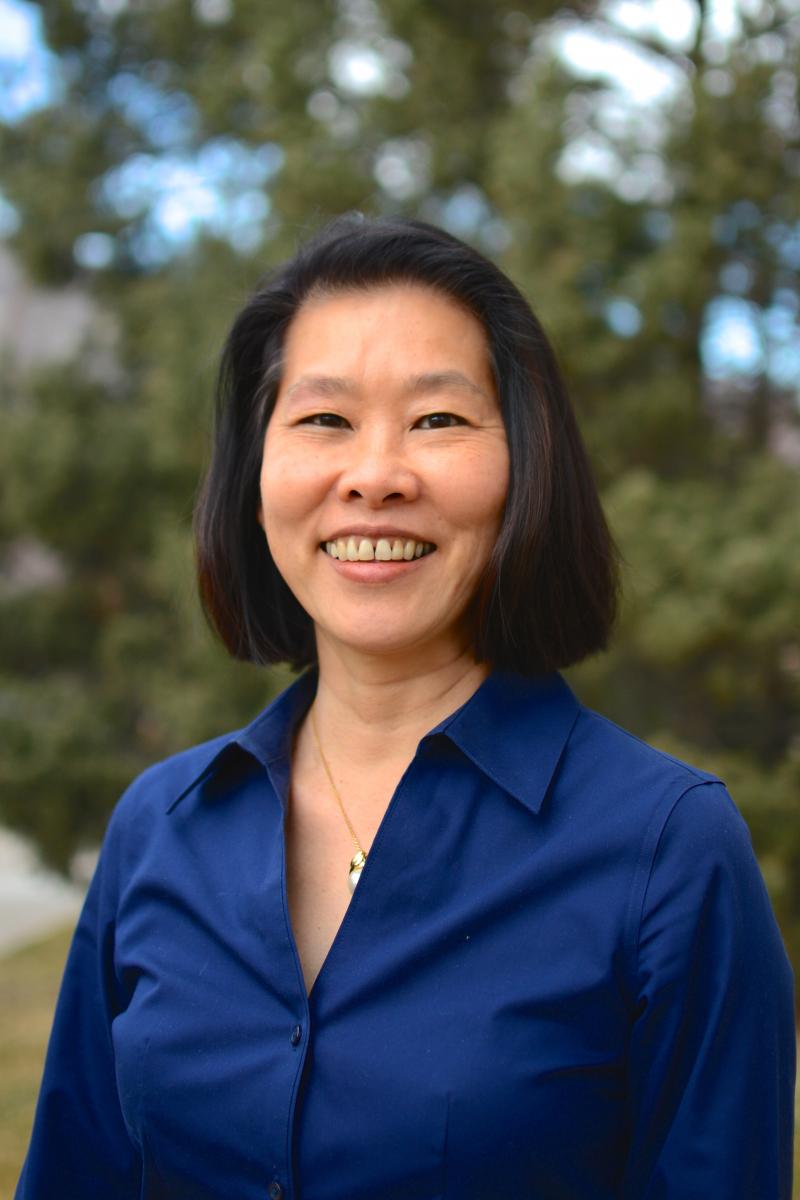 Williams
GOLDEN, Colo., Nov. 2, 2015 – Professor of Chemistry and Geochemistry Kim Williams has been awarded $450,000 by the National Science Foundation to develop thermal field-flow fractionation as a versatile technique for separating and characterizing complex nanoscale materials. As part of this research, insights will be gained into the 160-year-old enigma of why materials move along a temperature gradient in liquids.
Many techniques currently used in the analysis of polymers and nanoparticles yield average values for the entire population. However, the distribution in molecular weights, sizes, shapes, composition, architectures, and other attributes present in the synthesized materials can lead to remarkably different properties and performance. Separation is necessary to obtaining this distribution information at a level of detail that can help further understanding of why some materials do not behave as expected. 
In field-flow fractionation, a fluid suspension or solution is pumped through a long and narrow channel as a force is applied perpendicular to the direction of flow. In thermal FFF, a temperature gradient is applied, with one channel wall heated and the second wall cooled. The technique is unique in that it can separate macromolecules and functionalized (hybrid) nanoparticles by chemical composition and also yield polymer architecture information.
Williams noted that the projected global market value for polymers is expected to reach $567 billion in 2017, while nanotechnology-based products are anticipated to reach $3 trillion by 2018. "Despite these projections, there have been very few new developments in separation techniques for polymers and nanoparticles," Williams said.  
Given the significant rise in the synthesis and application of novel polymers, organic-, inorganic-, and metallic-nanoparticle hybrids and their use in the energy, medical imaging, drug delivery, environmental, and coatings fields, the work accomplished in this grant can have significant scientific, economic, and health impacts.
The project also includes an outreach component. In conjunction with Colorado School of Mines' existing programs headed by Professor Barbara Moskal, Williams and graduate students will bring activities related to nanoscale materials to local students.
Graduate students will work with teachers in the Denver and Englewood public schools, introducing experiments that are suitable for students in levels K-8 and can be implemented independently by teachers during the school year.
The experiments will also be introduced to students at the Rocky Mountain Camp for dyslexic children, which currently has no chemistry-related activities. According to Williams, the tactile nature of the planned experiments is well-suited for this group of students.
"Some researchers speculate that the way dyslexic children naturally use three-dimensional reasoning in problem-solving may give them an advantage in science and engineering," Williams said.
Contact:
Mark Ramirez, Information Specialist, College of Applied Science & Engineering | 303-384-2622 | ramirez@mines.edu
Karen Gilbert, Director of Public Relations, Colorado School of Mines | 303-273-3541 | kgilbert@mines.edu