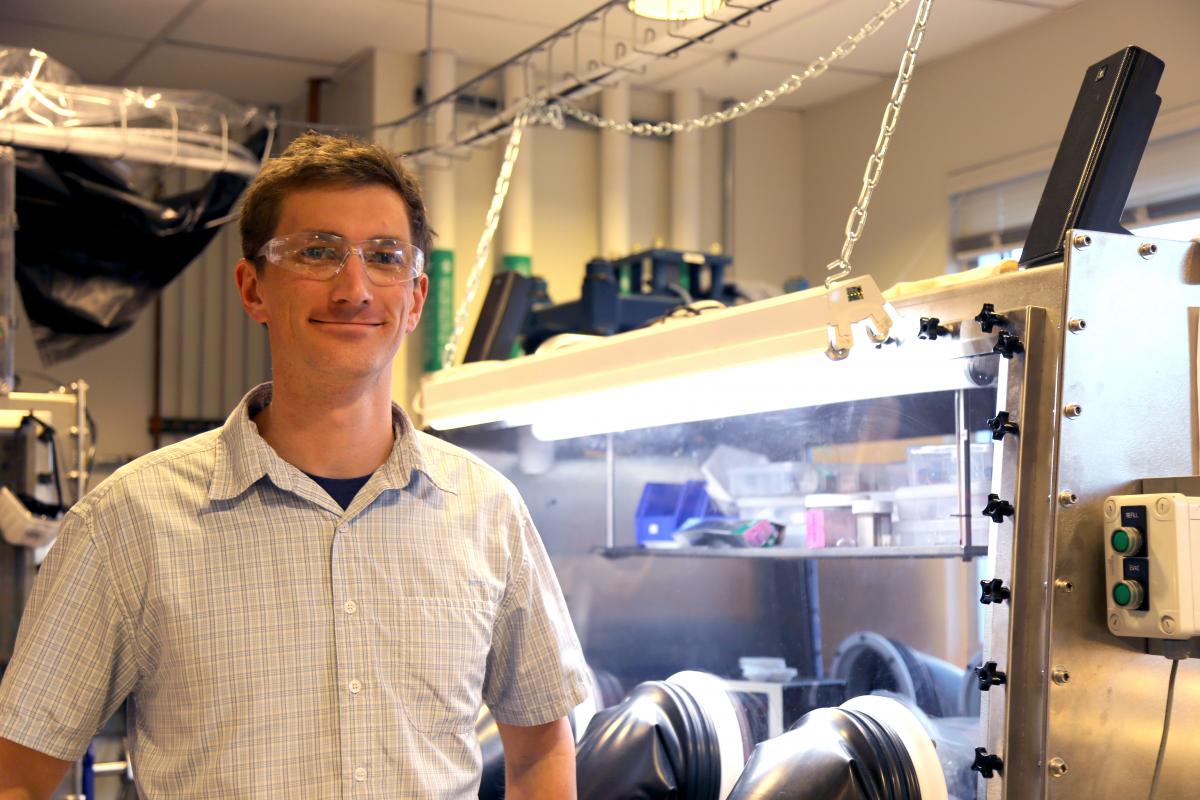 Toberer
GOLDEN, Colo., Feb. 15, 2016 – Physics Assistant Professor Eric Toberer has received an NSF CAREER Award for research that could ultimately yield the next generation of thermoelectric materials.
The project, titled "Control of Charge Carrier Dynamics in Complex Thermoelectric Semiconductors," has been awarded $625,000, and seeks to understand the factors that determine the efficiency of certain materials in converting heat into electricity.
According to the abstract, "the goal is to combine recent advances in structural determination and first principles calculations, in concert with single crystal growth and advanced transport measurements, to yield deep insight into charge transport through the careful integration of these measurements."
The development of advanced thermoelectric materials could have a significant impact on the nation's energy portfolio, through solar thermoelectric generators, cogeneration, and waste heat recovery. A deeper understanding of charge transport in complex semiconductors will also advance other applications, such as transparent conductors, photovoltaic materials, and power electronics.
As part of the project, research efforts will be integrated into the classroom through active-learning modules. Toberer also plans to engage students transferring into Mines from community colleges in solid-state materials chemistry and physics through summer research.
The NSF CAREER award is the most prestigious award in support of junior faculty who exemplify the role of teacher-scholars through outstanding research, excellent education, and the integration of education and research within the context of the mission of their organizations.
Toberer joined Mines in 2011. He earned a BS in chemistry from Harvey Mudd College and holds a PhD in materials from the University of California, Santa Barbara.
Contact:
Mark Ramirez, Information Specialist, College of Applied Science & Engineering | 303-384-2622 | ramirez@mines.edu
Karen Gilbert, Director of Public Relations, Colorado School of Mines | 303-273-3541 | kgilbert@mines.edu