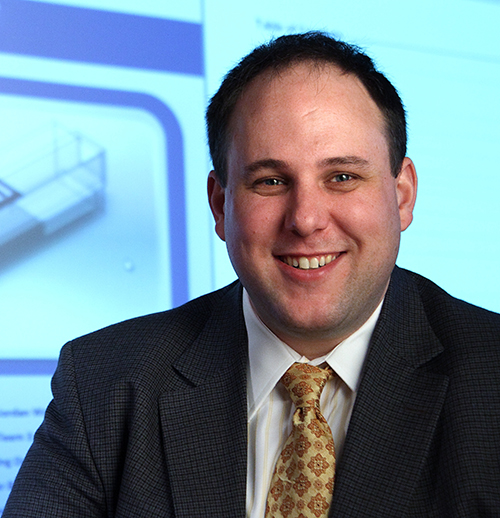 GOLDEN, Colo., Feb. 17, 2015 – Colorado School of Mines Mechanical Engineering Assistant Professor Aaron Stebner has received a 2015 NSF CAREER Award.
The grant will support Stebner's research, "In-situ Advancements for Study of Multi-axial Micromechanics of Solid Materials." The project will examine the mechanics of the microscale level deformation of metals through advanced experimental mechanics and analysis, including novel in-situ X-ray diffraction experiments. The research will contribute to national Materials Genome and Advanced Manufacturing Initiatives.
Stebner's work will help explore new territory in the study of micromechanics phase transformation in shape memory alloys and stainless steels.
Learn more about Stebner's research on the NSF website.
The NSF CAREER award is the most prestigious award in support of junior faculty who exemplify the role of teacher-scholars through outstanding research, excellent education and the integration of education and research within the context of the mission of their organizations.
Contact:
Karen Gilbert, Director of Public Relations, Colorado School of Mines | 303-273-3541 | kgilbert@mines.edu
Kathleen Morton, Communications Coordinator, Colorado School of Mines | 303-273-3088 | kmorton@mines.edu