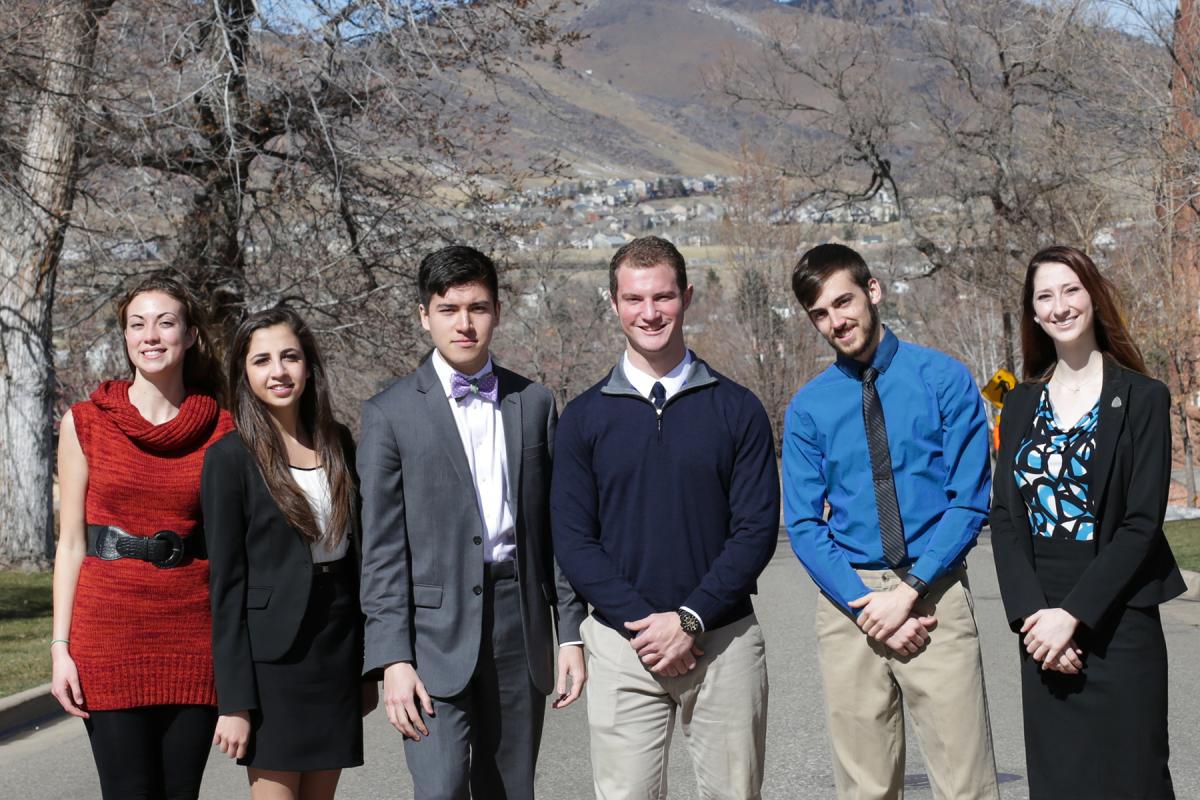 Mines Innovation fellows from left: Tara Maestas, Asya Sergoyan, Nick Yuan, Daniel Dickason, Trevor Clevenger and Mallory Britz. Photo by Deirdre Keating
GOLDEN, Colo., Feb. 26, 2016 – Six Colorado School of Mines students have been named University Innovation Fellows by the National Center for Engineering Pathways to Innovation (Epicenter).
Mallory Britz, Trevor Clevenger, Daniel Dickason, Tara Maestas, Asya Sergoyan, and Nicholas Yuan recently completed training in this national program that "empowers students to become agents of change at their schools."
Fellows aim to increase campus engagement with innovation, entrepreneurship, creativity and design thinking. They design innovation spaces, start entrepreneurship organizations, host experiential learning events and work with faculty to develop new courses. Fellows who joined the program in the 2014-15 academic year held 112 events and established 35 spaces at their schools.
The program is run by Epicenter, which is funded by the National Science Foundation and directed by Stanford University and VentureWell. With the addition of the new Fellows, the program has trained 607 students at 143 institutions since the beginning of the Epicenter grant.
Individual Fellows as well as institutional teams of Fellows are sponsored by faculty and administrators and selected through an application process twice annually. Following acceptance into the program, schools fund the students to go through six weeks of online training and travel to the University Innovation Fellows Annual Meetup in Silicon Valley where they will take part in immersive experiences at Google and Stanford University's Hasso Plattner Institute of Design (d.school).
Contact:
Karen Gilbert, Director of Public Relations, Colorado School of Mines | 303-273-3541 | kgilbert@mines.edu
Kathleen Morton, Digital Media and Communications Manager, Colorado School of Mines | 303-273-3088 | kmorton@mines.edu