GOLDEN, Colo., April 15, 2016 –On April 6, 2016, the Colorado School of Mines Society of Petroleum Engineers Chapter (SPE) Student Chapter hosted a Joint Session with SPE Denver Section in Friedhoff Hall. This annual event provides a great opportunity for Mines SPE students to network with industry professionals from the Denver area.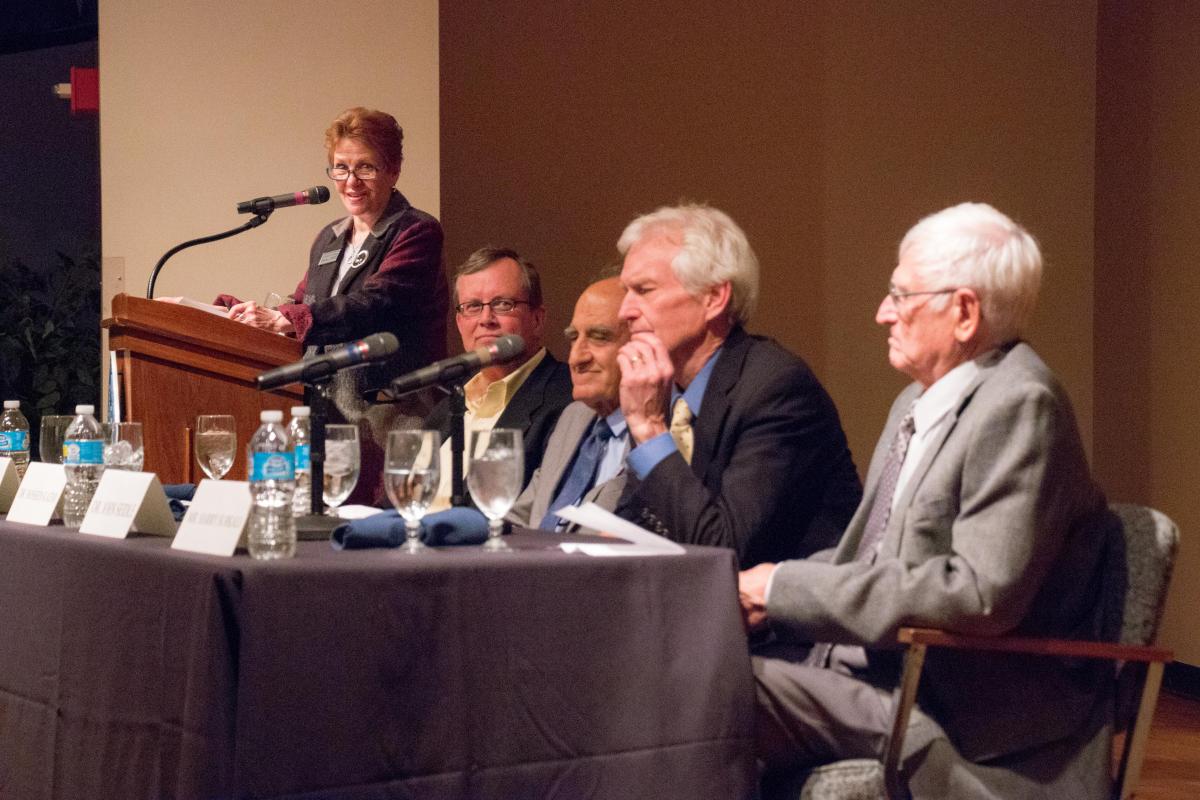 CERSE Dean Ramona Graves moderated the Joint Session April 6. Panelists included (from left): Steve Enger, Hossein Kazemi, John Seidle, Harry Surkalo. (Photo Credit: Agata Bogucka)
The event, "Golden Legends" included a panel discussion with experts:
Dr. Hossein Kazemi - Colorado School of Mines, Research and Development
Dr. John Seidle - MHA Petroleum Consultants, Unconventionals
Harry Surkalo – Surtek, Inc., EOR Field Implementation
Steve Enger – BBH Operating LLC, Investment Banking
The panel was moderated by College of Earth Resource Sciences and Engineering (CERSE) Dean, Dr. Ramona Graves. Panelists discussed their personal experiences with SPE and the oil and gas industry, and provided advice for current students seeking careers in the industry.
View the photos on Flickr, and learn more about the SPE Chapter on Orgsync.
Contact:
Agata Bogucka, Information Specialist, College of Earth Resource Sciences & Engineering | 303-384-2657 | abogucka@mines.edu
Kathleen Morton, Digital Media and Communications Manager, Colorado School of Mines | 303-273-3088 | kmorton@mines.edu