Physics Assistant Professor Eric Toberer will receive around $600,000 as a subcontractor for a project to develop an advanced windowpane, which has been awarded $2.2 million by the Department of Energy's Advanced Research Projects Agency-Energy.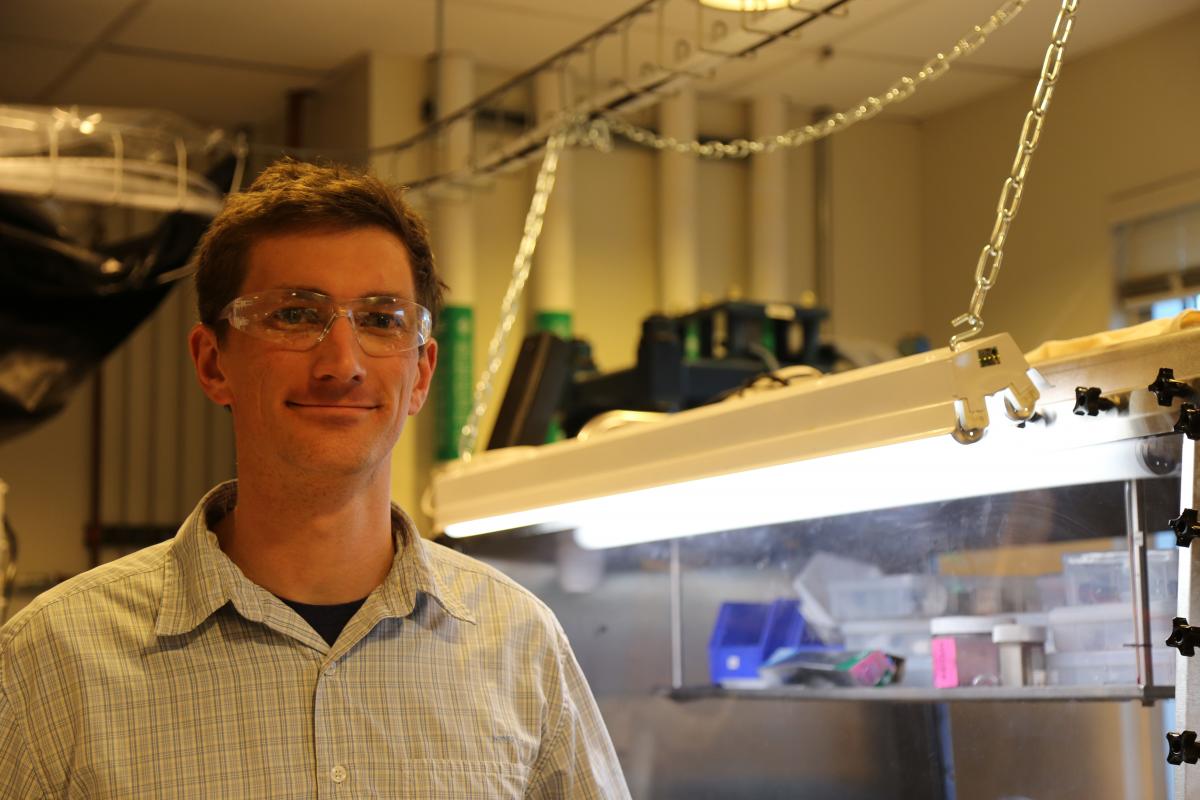 The project, led by Zachary Holman at Arizona State University and which includes partners at the University of Minnesota, seeks to develop a windowpane that incorporates multiple layers to improve thermal insulation, prevent condensation, and enhance the strength of the windowpane.
The thermal barrier will be composed of a transparent silica layer and a low-emissivity layer, both of which will be applied to a pane of glass using a novel supersonic aerosol spraying process. A separate polymer layer will help prevent condensation and improve strength. Researchers estimate that the system will cost just $1 more per square meter than existing panes, and save consumers about $100 per year in energy costs.
Toberer's role will be to study and model thermal transport in the nanocomposites. His results will be used in ASU and Minnesota's synthesis and optical characterization efforts to refine their process and yield a robust windowpane with low thermal conductivity and minimal optical absorption.
Toberer sees beyond the immediate benefits of the project. "I'm excited about mixing practical energy application with fundamental studies of heat transfer at the nanoscale," he said. "While this application focuses on improving the energy efficiency of the building 'envelope,' a whole host of applications can be envisioned for this material."
The funding comes from ARPA-E's Single-pane Highly Insulating Efficient Lucid Designs (SHIELD) program. Fourteen projects received funding under the program.
Contact:
Mark Ramirez, Information Specialist, College of Applied Science & Engineering | 303-384-2622 | ramirez@mines.edu
Kathleen Morton, Digital Media and Communications Manager, Colorado School of Mines | 303-273-3088 | kmorton@mines.edu