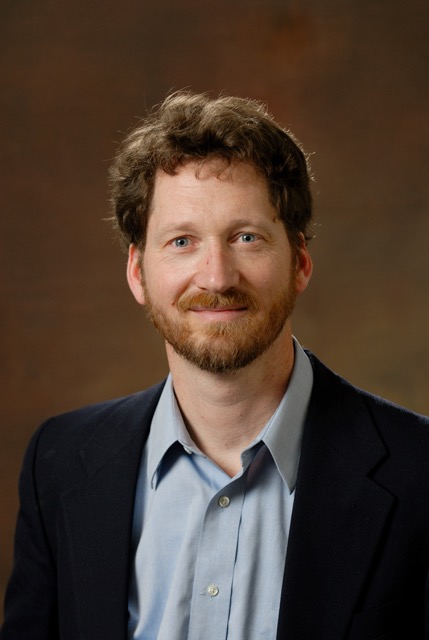 GOLDEN, Colo., April 29, 2016 – Dr. Angus Rockett has been named the new head of the George S. Ansell Department of Metallurgical and Materials Engineering.
Rockett will come to Mines this fall from the University of Illinois, where he was professor of materials science. His research interests include photovoltaics; growth and analysis of thin films; modeling of materials, especially semiconductors; and microelectromechanical systems. Rockett holds a BS in physics from Brown University and a PhD from the University of Illinois.
Rockett has been familiar with Mines for years through colleagues he has worked with in energy materials, engineering education and accreditation, and other topics. "The faculty includes many who are very well known across the materials community," he said, "and the metals and ceramics areas are exceptionally strong."
The department and Mines, Rockett noted, has been building its materials characterization capabilities and now has very impressive tools that can be used in numerous areas of research. He believes the strengths of the department will mean excellent opportunities to recruit top faculty, including some hires that are already in progress, and he sees continued growth and increased international recognition in the future.
"As I have learned more about the department, I have also been impressed with the supportive and cohesive culture and the extremely warm regard that the students, both graduate and undergraduate, hold for the program and its faculty," Rockett said. The support of Michael Kaufman, dean of the College of Applied Science and Engineering, is also important, he added. "Dean Kaufman clearly understands the field and the department, and will be a pleasure to work with."
Kaufman, former head of the MME department, has known Rockett since they were both graduate students at the University of Illinois. "I have watched him help the Materials Science Department maintain their excellent rankings both nationally and internationally," Kaufman said. "We are fortunate to have him as the new MME department head, and I look forward to working with him to make MME even better."
Rockett credited Interim Department Head Ivar Reimanis, who has led MME since Fall 2014, with leaving the department in excellent condition. "It will be a springboard for further growth and development," Rockett said. "This is a fantastic opportunity that I am extremely excited to be a part of."
Contact:
Mark Ramirez, Information Specialist, College of Applied Science & Engineering | 303-383-2622 | ramirez@mines.edu
Karen Gilbert, Director of Public Relations, Colorado School of Mines | 303-273-3541 | kgilbert@mines.edu