Xcel Energy, other corporate donors invest in Colorado School of Mines Multicultural Engineering Program
GOLDEN, CO, July 25, 2014—Twenty-eight incoming Colorado School of Mines freshmen participated in the 2014 Challenge Program, a four-week summer session that serves as a bridge between high school and college for historically underrepresented populations in the STEM fields.
Hosted by Mines' Multicultural Engineering Program (MEP), the program immerses students in the university environment through academic courses held on the Mines campus. It focuses on calculus and chemistry to prepare students for the rigors of their freshman core coursework. Participants who successfully complete the summer program by attending all classes, field trips and required events matriculate to Mines the following fall.
Private investments from generous corporate donors including Xcel Energy made this year's Challenge Program possible. Other donors included:
Phillips 66
ConocoPhillips
Edward J. Madigan Foundation
P&G Fund
Halliburton Foundation
Corporate support allows Mines to fully fund the experience for participants. This includes room and board, program materials, and transportation to and from off-campus activities.
"Over the years, corporations and organizations have contributed to the success of the Challenge Program by providing support through financial contributions, hosting students for industry visits, and providing leadership and professional development workshops," said Andrea Salazar Morgan, MEP director. "With these generous gifts, we are able to offer a valuable experience for students, allowing them to move forward and persist in the rigorous academic environment found at Mines."
The Challenge Program was created in response to the disproportionately low participation of historically underrepresented populations in science, technology, engineering and mathematics, and it has benefited from corporate support since its inception more than two decades ago. Xcel Energy's grant is part of the company's corporate giving focus on education in the STEM fields. The company employs 75 Mines graduates.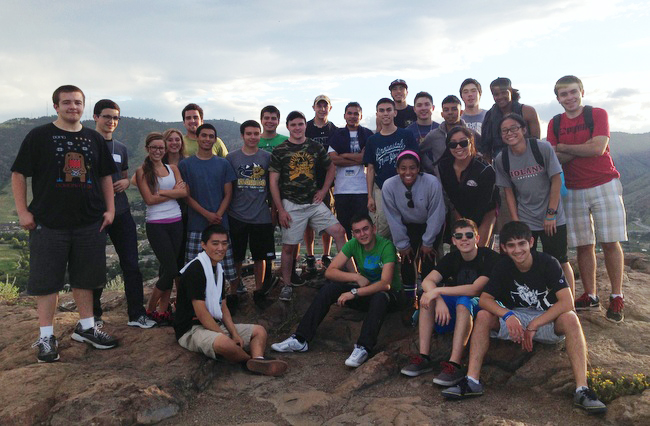 About the Multicultural Engineering Program at Colorado School of Mines
The mission of the Multicultural Engineering Program is to provide support that contributes to the recruitment, retention, and graduation of historically underrepresented students, and the professional development of students, staff and faculty at Colorado School of Mines.
About Xcel Energy
Xcel Energy is a major U.S. electricity and natural gas company operating in eight Western and Midwestern states. The company is committed to providing cost-effective, clean, responsible energy delivered with the highest standards for safety, reliability and responsiveness. Xcel Energy supports communities in four important focus areas: math and science education; environmental stewardship; job training, placement and creation; and access to arts and culture.
Contacts
Kathleen Morton, Communications Coordinator / 303-273-3088 / KMorton@mines.edu
Karen Gilbert, Director of Public Relations / 303-273-3541 / KGilbert@mines.edu
Andrea Salazar Morgan, Director, Multicultural Engineering Program / 303-273-3021 / ASalazar@mines.edu
Mark Stutz, Senior Media Representative / 303-294-2080 / mark.stutz@xcelenergy.com