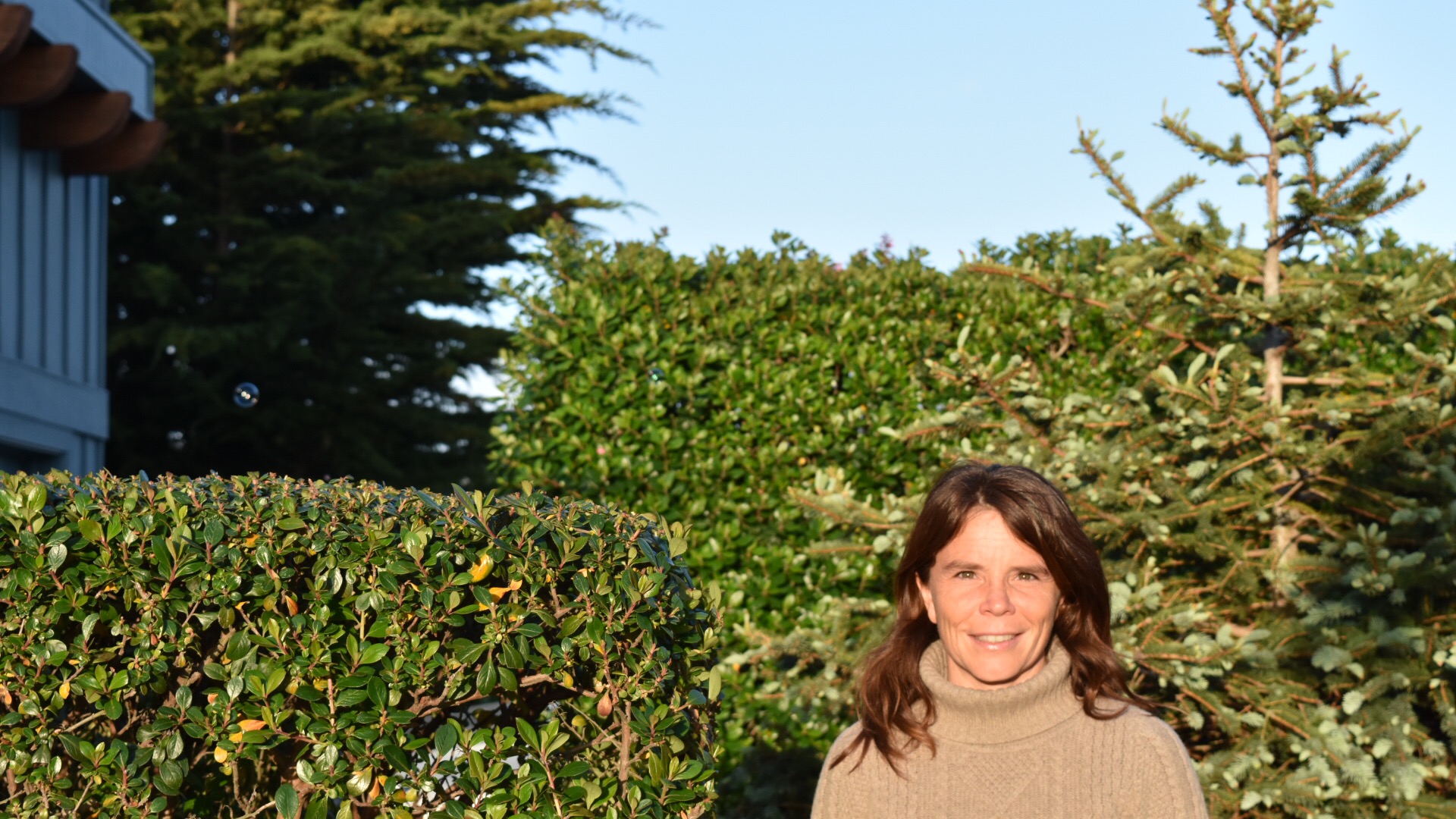 Jennifer Wilcox, associate professor of chemical and biological engineering at Colorado School of Mines, is featured on the latest episode of the "People Behind the Science" podcast.
Wilcox, who leads the Clean Energy Conversions Laboratory research group, discussed her research on carbon capture and trace metal pollution, as well as the importance of mentorship and her interests outside the lab with host Dr. Marie McNeely.
"I hope to inspire young scientists to pursue their career goals," Wilcox said, of doing the podcast. "Sometimes this takes being introspective and resourceful—and more importantly to make clear persistence and hard work are both required, and that all of these factors need to be aligned with your work-lifestyle goals."
During the nearly hourlong conversation with McNeely, Wilcox talked about the indirect path she took to chemical engineering. 
A math major at Wellesley College, Wilcox originally thought she wanted to go to medical school. Before graduation, though, she decided pursuing a PhD would be a better fit for her goals. But going from a women's college to being the only woman in the graduate mathematics program at the University of Oregon was a challenge and, after trying to make it work, she ended up moving to Tucson, Arizona, to take a break. She waited tables for six months to a year before conversations with faculty at the University of Arizona led her to apply to their chemical engineering PhD program. 
"When you love something, the path becomes quite easy. I ended up getting my PhD in four years. I just loved it. It answered so many things, so many questions that I had inside myself. There's a lot of aspects in chemical engineering that's answering questions about the natural world, which I have always been curious about. It just seemed like a perfect fit for me, but it wasn't something I learned about until I was older. I didn't know about chemical engineering when I was at Wellesley because it was a liberal arts college," Wilcox said in the podcast.
In every episode, McNeely also asks her guests to recommend a book—Wilcox chose "The Alchemy of Air: A Jewish Genius, a Doomed Tycoon, and the Scientific Discovery That Fed the World but Fueled the Rise of Hitler" by Thomas Hagar. 
Wilcox said in the podcast: 
"It's about ammonia synthesis—the reason why we have the population we do today is really from fertilizer and from ammonia synthesis. The scientist who really worked on this the longest was Fritz Haber and he started this back in 1900. He was the chemist behind it and worked on it for a while and was funded by a big chemical company called BASF. When he had his first experiments and it was on a very small scale, a bench scale, BASF said to him, 'Well, this is not going to feed the world. How do we scale this up?' That's when Bosch came along as the chemical engineer and scaled up the process. The two together are really responsible for being able to feed the population that we have on the planet today. The technology to me is really interesting and the fact that there really hasn't been a lot of advancement in ammonia synthesis since the Haber-Bosch process—it's one of the projects we work on in my group today." 
To listen to the full podcast episode, go to www.peoplebehindthescience.com/dr-jennifer-wilcox/.
CONTACT
Emilie Rusch, Public Information Specialist, Communications and Marketing | 303-273-3361 | erusch@mines.edu
Mark Ramirez, Managing Editor, Communications and Marketing | 303-273-3088 | ramirez@mines.edu