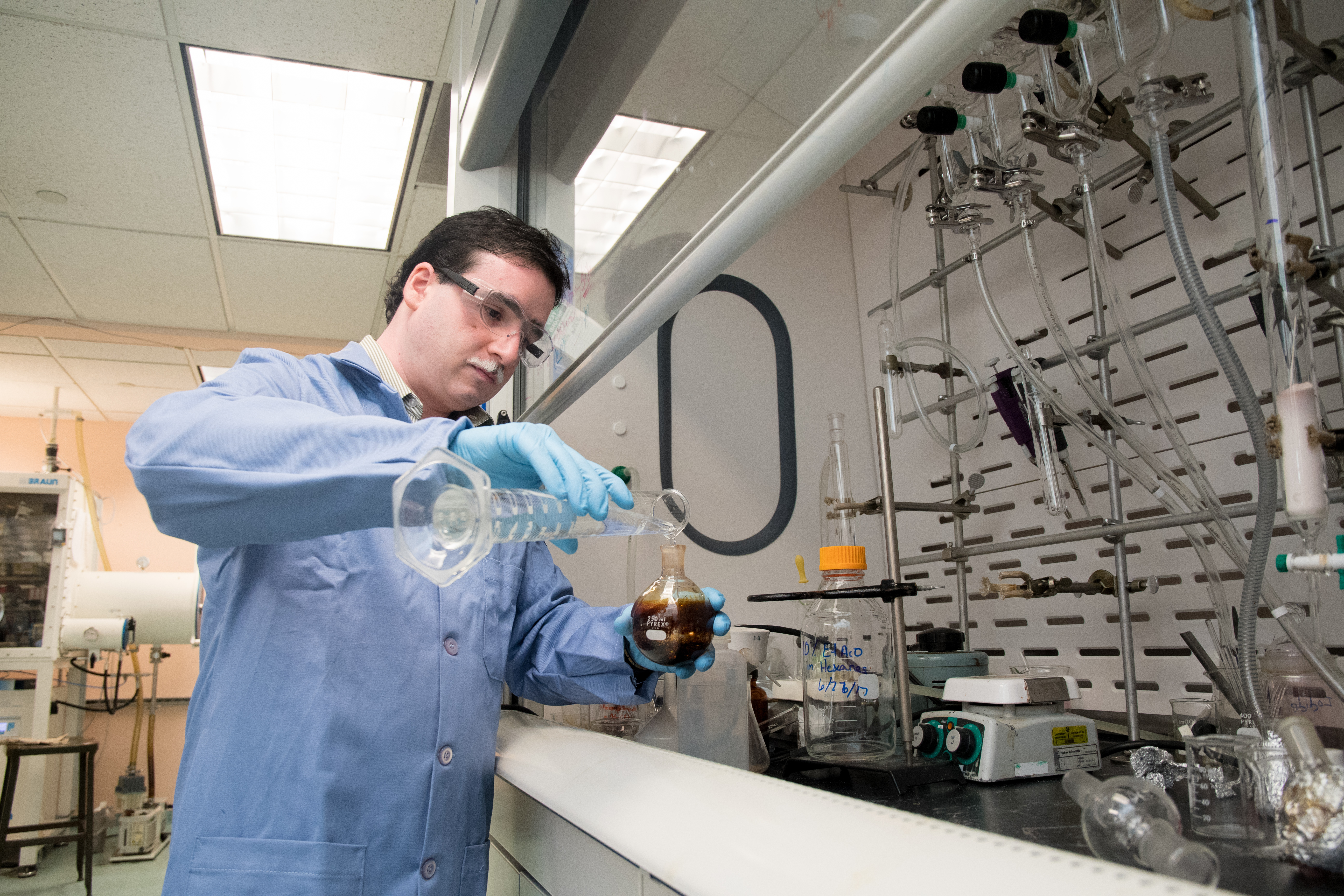 Shubham Vyas, assistant professor of chemistry at Colorado School of Mines, has been awarded $417,643 by the National Science Foundation to study the breakdown of perfluorinated chemicals in the environment.
Perfluoroalkyl acids, or PFAAs, are synthetic chemicals that were previously used in firefighting foams and coatings for carpets, textiles and paper. They are known to be extremely resistant to biological and natural degradation and are listed as global persistent organic pollutants of concern. 
"In the last two decades, people have come up with technologies to break these compounds but many of these technologies are not field-deployable," Vyas said. "You can use γ-radiation to break these compounds but you'll break everything else, too. You can use 3.6 volts of power, but water breaks at much lower voltages. All these techniques work in lab, in a test tube, but we can't use them in the field."
Vyas' three-year grant, funded through the NSF's Environmental Chemical Sciences Program, will allow researchers to figure out exactly how PFAAs break down and what intermediates are involved and then take that information to design new field-deployable techniques to aid in their degradation. 
"Once we figure out how they are breaking, we can devise new technologies and new approaches to degrade these compounds," Vyas said. 
His research team will utilize both chemical computation and experimental methods, a unique approach for tackling an issue that has both local and global impacts. 
Near Colorado Springs, the communities of Fountain, Security and Widefield south of Petersen Air Force Base are all grappling with drinking-water contamination stemming from the use of a PFAA-based firefighting foam at the base. 
In May 2016, the U.S. Environmental Protection Agency issued a health advisory for two types of PFAAs, perfluorooctanoic acid (PFOA) and perfluorooctane sulfonate (PFOS), establishing drinking water limits of 70 parts per trillion.
"Research herein will be transformative with respect to the growing need to remove PFAAs from contaminated water supplies, especially when more than 6 million people are exposed to drinking water above the health advisory levels set by the U.S. EPA," Vyas said.  
CONTACT
Emilie Rusch, Public Information Specialist, Communications and Marketing | 303-273-3361 | erusch@mines.edu
Mark Ramirez, Managing Editor, Communications and Marketing | 303-273-3088 | ramirez@mines.edu