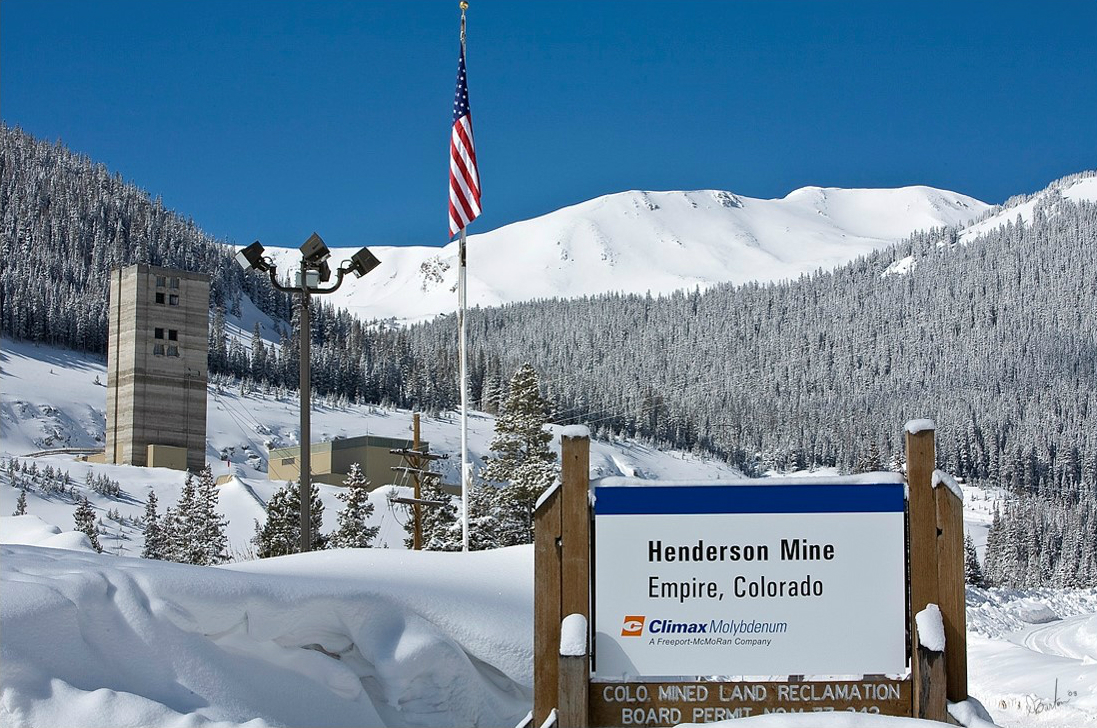 Colorado School of Mines students are flexing their creative muscle on a real-life challenge to work with Climax Molybdenum, a Freeport-McMoRan company, in envisioning innovative ways to repurpose the Henderson mine following the eventual depletion of the mineral resource, and the social and economic transition of the mine and surrounding communities.
"Mines is very excited about this new partnership and the opportunity for our students to grow and use their entrepreneurial skills on a real-world challenge in Colorado," said Priscilla Nelson, professor and head of the Mining Engineering Department. 
The semester-long Henderson Sustainable Development and Entrepreneurship Challenge kicked off earlier this fall with 24 Mines student teams pitching concepts for the sustainable repurposing of the mine's surface facilities and properties. The students' initial proposals included everything from resorts, education and recreation to business development, data centers and ecological enhancement.
Located near Empire, Colorado, just below the Continental Divide, the Henderson mine is a significant economic driver for the region, paying a significant portion of property taxes collected in Clear Creek County. Student concepts were required to take that in to consideration and provide a socioeconomic benefit to the surrounding communities. In addition, concepts had to be economically sustainable, socially acceptable and provide a positive and lasting legacy in the state of Colorado.
In August, a judging panel comprised of Climax Molybdenum employees selected the top 11 student teams to continue on in the challenge. Teams were then joined with Mines faculty and alumni mentors who are assisting the students in refining their ideas. To increase student understanding of the opportunities and challenges posed by repurposing the mine, teams will also tour the facility and work directly with Climax Molybdenum staff and the community.  
The next round of the competition is scheduled for Oct. 20, when the remaining teams will travel to Idaho Springs to present their ideas to a panel of judges and the public. Five teams will be chosen to continue on to the finals.
The winning teams will be selected in December following a final presentation of their proposals to Clear Creek community members, Mines staff and Climax Molybdenum staff. A $25,000 prize for first place, $15,000 for second place and $10,000 for third place will be awarded to the winning teams. 
"Climax Molybdenum is a long-time partner with Colorado School of Mines and this challenge is another step in promoting collaboration with local communities and advancing stakeholder engagement, economic development and long-term sustainability in the areas in which we operate," said Mike Kendrick, President-Climax Molybdenum. 
Sustainable development has become a critical component of many professional university degree programs and is particularly important in preparing graduates for the extractives industries. 
"This Challenge represents a one-of-a-kind opportunity for students and faculty to apply classroom and theoretical knowledge to a real-world scenario," said Bill Cobb, Freeport-McMoRan's Vice President-Environmental Services and Sustainable Development. "This will help to both create responsible future industry leaders who can execute sustainable development practices throughout the life cycle of a mining operation and bring forward fresh thinking and a diversity of solutions for industry and community that might not otherwise be explored, which is a win-win situation." 
The Henderson mine has been in operation since 1976 and is one of the largest primary producers of molybdenum in the world. 
Image credit: Photo courtesy of Climax Molybdenum
CONTACT
Emilie Rusch, Public Information Specialist, Communications and Marketing | 303-273-3361 | erusch@mines.edu
Linda Hayes, Freeport-McMoRan | 602-366-7824 | lhayes@fmi.com