Shultz Scholars committed to using engineering to help address society's greatest challenges
During the pandemic, the students have been particularly focused on sharing Humanitarian Engineering program, principles in creative virtual ways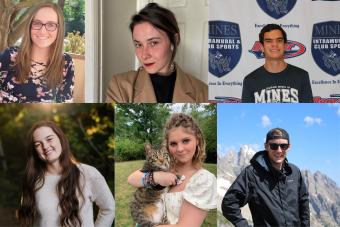 Six Colorado School of Mines undergraduate students, minoring in one of Mines' unique programs in Humanitarian Engineering, have been recognized for their commitment to using engineering to help address society's greatest challenges with scholarships from the Shultz Family Leadership in Humanitarian Engineering Fund.
The 2020-2021 Humanitarian Engineering (HE) Shultz Scholars are:
Jules Brown, senior in Mechanical Engineering
Wyatt Ellison, senior in Environmental Engineering
Kevin Greene, junior in Electrical Engineering
Nina Guizzetti, sophomore in Geological Engineering
Allison Palmer, junior in Bachelor of Science in Engineering program
Julianna Valenzuela, senior in Civil Engineering
Shultz Scholars receive approximately $8,500 per semester – equivalent to the cost of one semester of in-state tuition and fees – typically for one year.
To be eligible, students must be enrolled in the Engineering for Community Development or Leadership in Social Responsibility minors, the Humanitarian Engineering Area of Special Interest, or the Bachelor of Science in Engineering with a focus area of Community Development or Corporate Sustainability. All of these programs are led by interdisciplinary faculty, many from the Division of Engineering, Design, and Society.
Throughout their tenure as Shultz Scholars, these undergraduate students will serve as program ambassadors, representing the HE program at campus events and conferences, and are expected to seek out new opportunities for collaboration with faculty, alumni, corporations and non-governmental organizations.
During the COVID-19 pandemic, they are particularly focused on sharing the HE program and HE principles in creative virtual ways, including the HE Instagram account, an innovative new student-led interview series with Mines faculty, and activities hosted by HE-affiliated student clubs Socially Responsible Scientists and Engineers and Mines Without Borders.
This year's cohort was also part of an ongoing NSF-funded project aimed at educating engineers to work with artisanal gold mining communities in Colombia, participating in a remote field session over the summer where they virtually engaged mining communities in design thinking activities.
"Our Shultz Scholars are some of the most committed, thoughtful, caring, and responsible engineering students that I have encountered in three decades of teaching engineering students. They exemplify 'engineering as it should be,'" said Juan Lucena, director of the Humanitarian Engineering Undergraduate Program.  "I look forward to the day when the engineering profession will have the privilege of having them occupy positions of utmost responsibility and influence."
Here's more about the 2020-2021 Shultz Scholars, in their own words: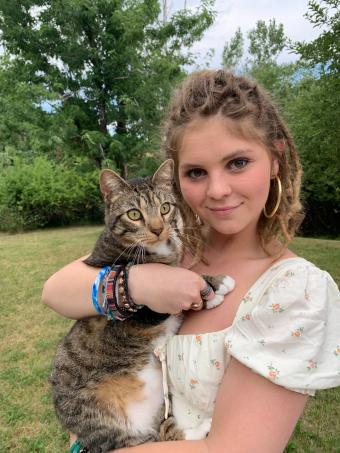 Jules Brown
I am a mechanical engineer with a minor in Engineering for Community Development. I'm involved in HE because community development is my passion at Mines. I love helping others with my education and helping improve conditions in developing countries where I can apply my help. It is a tremendous honor to be a Shultz Scholar and has allowed me to follow my passion and grow stronger relationships within the humanitarian engineering community that I know will extend far past my time at Colorado School of Mines.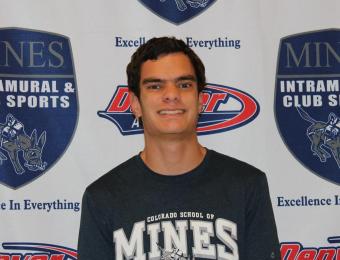 Wyatt Ellison
I originally came to Mines for a combination of the location, size, academic reputation, and the school's focus on earth, energy, and the environment. I am involved in Humanitarian Engineering as I believe that there's no such thing as a purely technical problem and it's important as engineers that we see the broader societal implications of our work. Being a Shultz Scholar has given me the opportunity to lead our HE student organization the Socially Responsible Scientists and Engineers, engage and connect with like-minded people on a range of diverse topics, and help promote the HE program both on our campus and within the community.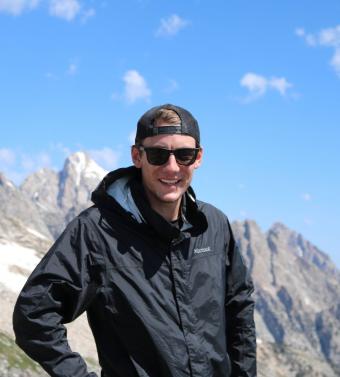 Kevin Greene
I am at Mines because I have always enjoyed STEM topics and being from Colorado always knew that Mines was a good engineering school. Mines' smaller size combined with its great engineering pedigree creates a unique environment that I enjoy. Besides engineering, Mines provides many other opportunities like McBride classes, humanitarian engineering classes and a close location to the mountains which offer me the ability to fill out my education. Before coming to Mines, I volunteered at a school for kids who were recovering from abuse and had behavioral issues. I enjoyed that experience and once I got to Mines I looked for something that could bridge engineering and working with people, especially those less privileged than me. HE has been a great place that I can learn how to use my engineering degree for good and has been an amazing community.  Being a Shultz scholar will allow me to both promote the HE program while also enhancing my HE education. Being president of MWB I hope to get as many people involved in both the club, but also in other aspects of HE. Additionally, I hope to explore more ways HE can affect and be part of electrical engineering.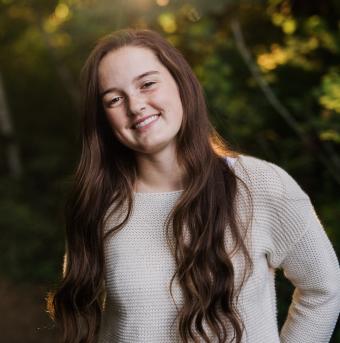 Nina Guizzetti
I am a sophomore studying Geological Engineering and minoring in Engineering for Community Development. I am involved in Humanitarian Engineering because I believe that engineering is an inherently socio-technical field. Engineering is not straightforward - there are always deeper implications of engineering in society and I think it's important to be aware of those implications. Being a Shultz Scholar enables me to use my passion for HE in order to not only further the presence of HE at Mines but has given me access to opportunities and connections to people that have shaped the way I think about engineering.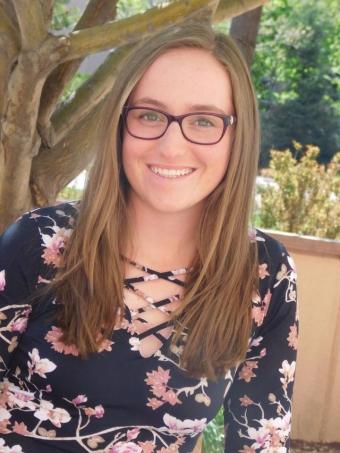 Allison Palmer
I love Mines' sense of community and its common goal of improving lives and the world through STEM. In addition to the community, the Humanitarian Engineering department, the McBride Honors Program, and the location are what really drew me here. I became interested in HE before I even came to Mines. I knew that I wanted to focus my education and career on improving the lives of others, and HE allows me to explore a combination of STEM and social science opportunities related to that goal. The department is also filled with amazing people who support my interests, values, and goals. Being a Shultz Scholar allows me to dive deeper into the world of Humanitarian Engineering through interactions with my fellow scholars, our faculty, and outside institutions. I also see it as a leadership opportunity through which we can promote and enhance this program we all know and love.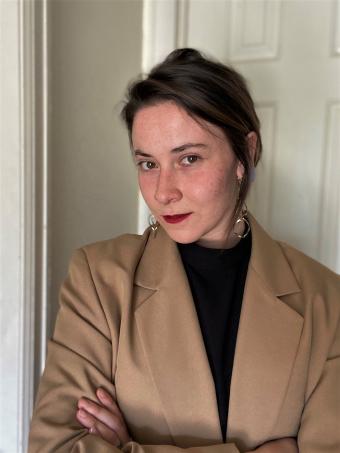 Julianna Valenzuela 
While my academics are very important to me, the majority of my time at Mines is spent on extracurricular projects. My passion for sustainability is what led me to HE, but the community and support I receive from the program is a huge part of why I stay. It means so much to me to be a part of a group that is dedicated to making engineering and the future better, and to be surrounded by so many people who care so much keeps me motivated to always work as hard as I can. This is especially true for the Shultz program, and being a Shultz Scholar, to me, means that I am always working with people who are willing to help me succeed in any way possible. And it means that I am going to have the chance to help other driven individuals achieve amazing things, too. Being a Shultz Scholar means being a part of a community that is more than just dedicated, it means being a part of a group that is making impactful changes as a collective. And that feels so much more powerful than anything I could hope to do on my own. I am so grateful for the opportunity to work with this group and the faculty who help us do anything we set our minds to. I am very proud and honored to be a member of the Shultz Scholar and HE programs.