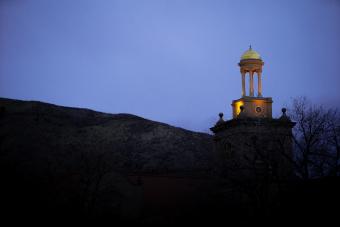 Colorado School of Mines appears at No. 4 in a new ranking of the best value public colleges in the U.S. 
In the ranking published in Newsweek, Mines appears two spots behind Georgia Tech (No. 2) and ahead of the University of Virginia (No. 7), University of Michigan (No. 9) and Virginia Tech (No. 10). Public maritime and military academies are the only other colleges listed in the top 10, with the United States Merchant Marine Academy ranked No. 1. 
The 2021 best value rankings were built on the findings collected by Niche, a leading college search resource. Niche weighs colleges based on the cost of tuition, acceptance rate, quality of professors, diversity, and the median earnings for alumni six years after graduation.
Mines appears at No. 22 on Niche's 2021 list of the Best Value Colleges, which includes both public and private colleges and universities. Mines has an overall Niche grade – and value grade – of A+ based on academic, admissions, financial, and student life data.