Colorado School of Mines administrators and faculty in metallurgical and materials engineering are leading efforts to increase diversity in the field, with prominent roles in this past summer's 2nd Summit on Diversity in the Minerals, Metals, and Materials Professions.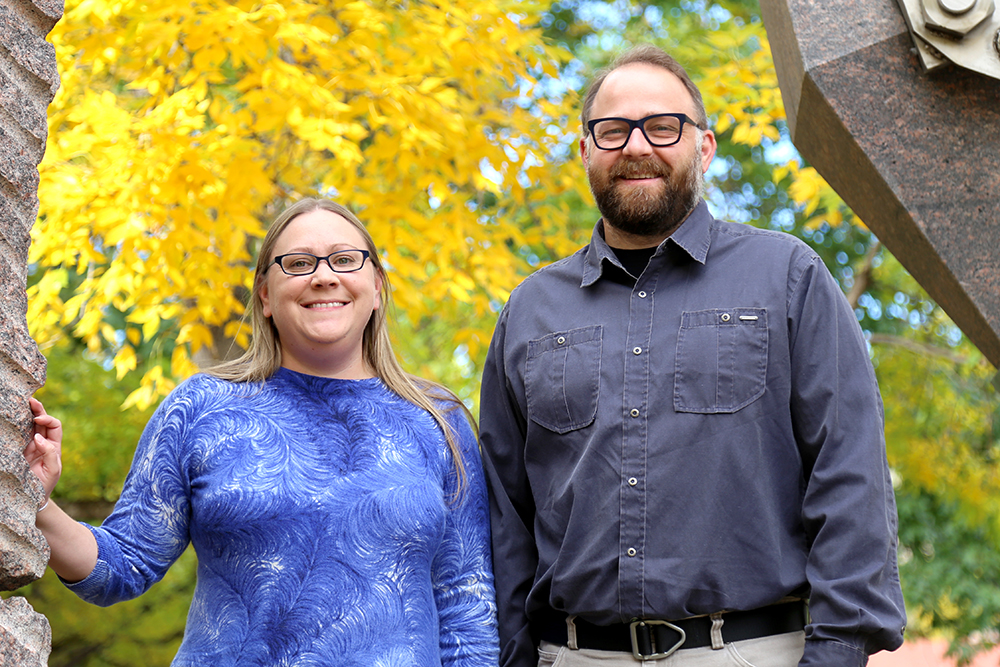 Amy Clarke and Kester Clarke, new faculty in the Department of Metallurgical and Materials Engineering.
Associate Professor Amy Clarke was the lead organizer of the event, held at Northwestern University in Evanston, Illinois, and sponsored by The Minerals, Metals and Materials Society, where she serves on the board of directors and leads its Membership and Student Development Committee. Also in attendance were Assistant Professor Kester Clarke and Professor Emeritus Chester Van Tyne, Mines Associate Vice President for Diversity and Inclusion Deb Lasich, and mechanical engineering graduate student Ashley Bucsek.

Lasich served as a panelist for a breakout session specific to mid-career and executive-level professionals in the field. "We had some plenary talks, university and government agency speakers that shared best practices for advancing diversity and inclusion, breakout sessions, and panel discussions, arranged so that we cut across academia, government and industry, and also across all career levels," Amy Clarke said.
"The first summit was held two years ago in Washington, D.C., and was focused on honoring the pioneers in the field, as well as the state of diversity and inclusion across different sectors," Amy Clarke said. "The second summit carried forward central themes from the first summit, including: i) strategies for increasing underrepresented minority engagement in the STEM professions, ii) best practices for building a welcoming and inclusive workplace culture, and iii) addressing factors behind the self-induced glass ceiling and supporting new pathways to career fulfillment and were the focus of the plenary talks and panel discussions. Moving forward, significant opportunity exists to tackle topics such as disabilities, LGBT communities, generational issues, and devoting more attention to ethnic diversity."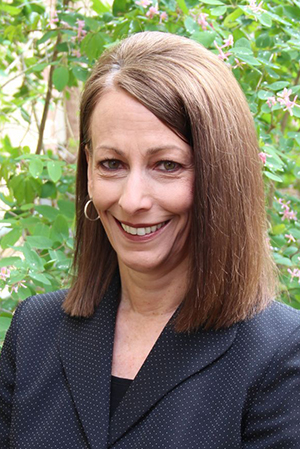 Deb Lasich
The diversity seen in the minerals, metals and materials professions is generally comparable to that of other engineering disciplines. Seventeen percent of TMS professional members in 2014 were minorities, but black and Hispanic engineers made up just a small portion of that number. "Certainly, we can do better with underrepresented minorities," Amy Clarke said. "But the younger the age in the society, the more diverse it gets, which is really positive. It's a good trend."

"For metals, which is our background, a lot of it is steel, forges, heavy industry, which are traditionally male-dominated," Kester Clarke said. One of the barriers to diversity is simply the fact that women and minorities don't always have mentors who look like them.

About 35 percent of Mines' MME undergraduates in 2016 were women, comparing favorably against the university average of 28 percent. However, women make up 27 percent of MME graduate students, a bit below the 28.7 percent across the university.

Lasich said she was really happy to welcome the Clarkes to Mines "as new faculty who are coming in with this experience and orientation toward diversity, where it's a core value and can help change the culture." As one of just a handful of schools with traditional metallurgy programs, any efforts at Mines will have a significant effect in the industry.

This also dovetails with Mines' efforts to encourage diversity among its faculty, staff and students, Amy Clarke said. During the orientation for new faculty, she noted that President Paul C. Johnson talked about focusing on first-generation students and those facing economic challenges.

"I certainly think that things have improved since we were students here," said Kester Clarke, who earned his MS and PhD at Mines, as did Amy Clarke. "There were no female faculty, and now there are three in our department. Over the last 10 years, the department has made progress."

And the Clarkes hope to build on that progress by bringing back ideas and initiatives from TMS's efforts. "We want to make Mines a better place," said Kester Clarke. Lasich added, "You're putting your values into action."
Contact:
Mark Ramirez, Communications Manager, College of Applied Science & Engineering | 303-384-2622 | ramirez@mines.edu
Ashley Spurgeon, Editorial Assistant, Mines magazine | 303-273-3959 | aspurgeon@mines.edu