Mines Vice President for Research testifies before U.S. House committee 
Dr. Walter Copan spoke on behalf of proposed Mining Schools Act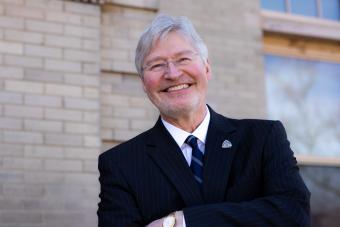 Dr. Walter Copan, vice president for research and technology transfer at Colorado School of Mines, testified before the U.S. House Natural Resources Subcommittee on Energy & Mineral Resources on June 14 in Washington, D.C. on behalf of the proposed Mining Schools Act. 
The Mining Schools Act would establish a grant program for mining schools to recruit students and support programs in relevant mining and mineral fields. The energy sector and many other parts of the economy rely on critical minerals and materials, and the U.S. has a substantial need for a well-educated workforce in these essential fields.
Colorado School of Mines is a public R1 research university focused on applied science and engineering, producing the talent, knowledge and innovations to serve industry and benefit society – all to create a more prosperous future. Founded in 1874 with specialties in mining and metallurgy, Mines is home to the No.1 mineral and mining engineering program in the world, according to the 2023 QS World University Rankings. 
"I am proud that this university is an authoritative and trusted resource to Congress and policymakers on a broad range of topics connected with Science, Technology, Engineering and Mathematics," Copan told the committee. "Mines is addressing all aspects of the mining and materials lifecycle – from initial community engagement, exploration, mineral economics, and mining - to minerals processing and extractive metallurgy, to metals and alloys processing and products - to closing the loop of the circular economy by product recycling. No other university in the world has this technology breadth."
Watch the full hearing at https://naturalresources.house.gov/calendar/eventsingle.aspx?EventID=413426.