Mines appoints Assistant Provost for the Signature Student Experience and Assistant Vice President for Student Life
The Offices of Student Life and Academic Affairs at Colorado School of Mines are excited to announce today the appointments of Professor Toni Lefton as Assistant Provost for the Signature Student Experience and Dr. Colin Terry as Assistant Vice President for Student Life
These appointments are directly related to Mines' efforts to advance the Mines@150 strategic plan, which calls for Mines to be an accessible, first-choice university shaped by a curricular and co-curricular signature student experience.
Professor Toni Lefton named Assistant Provost for the Signature Student Experience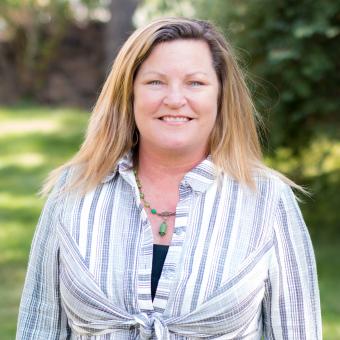 Toni will collaborate across our learning communities to cultivate pathways that connect interdisciplinary and contextualized scholar experiences that foster academic, professional, and personal development for our students. In her new role, she will develop additional signature first-year experiences and integrative honors and scholars tracks in order to grow communities for all Mines students with an emphasis on leadership, research, and experiential opportunities that capture student interests and learning beyond the traditional boundaries of the classroom. 
Toni retains her previous responsibilities within University Honors and Scholars Programs (UHSP) as Executive Director, including the administration and advancement of the Thorson First-Year Honors Experience, the McBride Honors Program in Public Affairs, the Grand Challenge Scholars Program, Teach@Mines, the Office of Undergraduate Research and Undergraduate Research Scholars, and the Office of Nationally Competitive Scholarships. 
Colin Terry, Ph.D. named Assistant Vice President for Student Life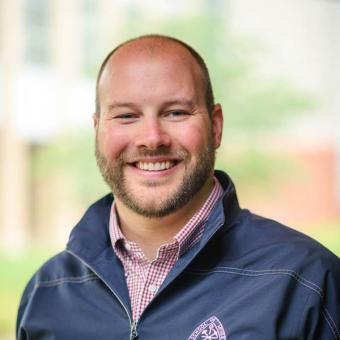 Colin will work to further advance vertically and horizontally connected communities as a pillar of the student signature experience, including scholarship-based communities such as the Grewcock Presidential Scholars Program. Scholarship-based communities help to make Mines financially accessible and create a vehicle by which students collectively experience a distinctive array of educational opportunities while at Mines. As part of this effort, Colin oversees an office of scholar communities with Meg Allyn, Coordinator. Additionally, Colin will work to develop and infuse professional preparedness and leadership development opportunities throughout the signature student experience.
Colin retains his previous responsibilities within Student Life, including work with Multicultural Engineering Program, Career Center, Center for Academic Services and Advising, and Disability Support Services.
Toni and Colin will work collaboratively to advance student opportunities related to professional development, co-curriculum education, and scholarship to synergize a four-year experience that fosters, contextualizes, and complements vertically connected communities for every Oredigger to pursue for a comprehensive signature Mines experience.