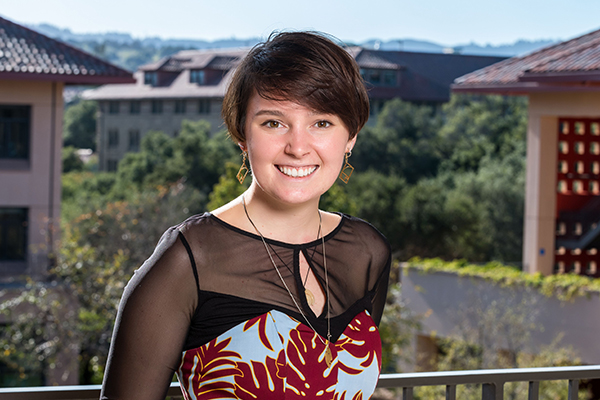 A magna cum laude graduate of Colorado School of Mines is among the first cohort of the Knight-Hennessy Scholars program, which will fully fund her pursuit of a PhD in computational and mathematical engineering at Stanford University.
Izzy Aguiar earned a bachelor's degree in applied mathematics and statistics from Mines in 2017. She is currently pursuing a master's degree in computer science from CU Boulder.
Aguiar is passionate about effective communication and increasing diversity and community in science, technology, engineering and mathematics. During her time at Mines, she co-founded the Teacher Education Alliance and served as vice president of the Society of Women in Mathematics. She received the Martin Luther King Jr. Recognition Award for her work with the campus club Equality Through Awareness, and the E-Days Engineering Award.
The Knight-Hennessy Scholars program selected 49 students for its inaugural group of scholars, who will pursue graduate degrees in 28 departments across all seven of Stanford's schools.
In addition to supporting the full cost of attendance, the program will provide leadership training, mentorship and experiential learning. The program aims to prepare a new generation of leaders with the deep academic foundation and broad skill set needed to develop creative solutions for the world's most complex challenges.
The program is named for John L. Hennessy, director of the program and president of Stanford from 2000 to 2016, and Nike co-founder Phil Knight, who earned an MBA from the university in 1962 and is contributing $400 million to back the program.
CONTACT
Mark Ramirez, Managing Editor, Communications and Marketing | 303-273-3088 | ramirez@mines.edu
Emilie Rusch, Public Information Specialist, Communications and Marketing | 303-273-3361 | erusch@mines.edu