Mines alum aims to be good steward to the world
Leslie Collins '98 keeps worker wellbeing and environmental sustainability at the forefront during every step of the product development cycle at Meta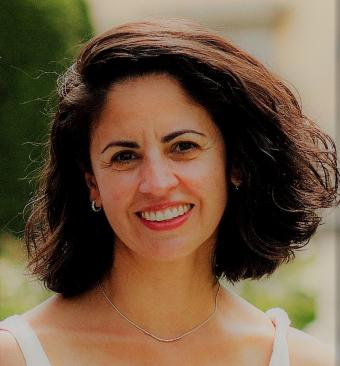 By Sarah Kuta, Special to Mines Magazine
Long before technology company Meta's virtual reality headsets land in the hands of consumers, the futuristic devices must make their way through a complex supply chain. As Meta's head of responsible supply chain sustainability, Leslie Collins '98 leads a team that strives to ensure safe, healthy and fair working conditions in the company's global hardware supply chain.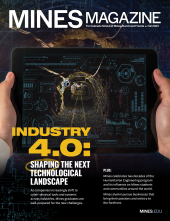 It's a role that she–and the company more broadly–takes incredibly seriously. More and more, consumers want to know how and where their favorite products get made. Companies need their supply chains to be resilient, since disruptions of any kind can be bad for business.
But, beyond that, protecting people and the planet is simply the right thing to do.
"It's about being a good steward to the world," Collins said.
As a child growing up in Pueblo, Colorado, Collins never imagined she'd end up traveling all over the world on behalf of major international companies like Meta and HP. But when a high school guidance counselor encouraged her to dream big and make the most of her strong math and science scores, she set her sights on Mines.
Her Mines education helped her rise through the ranks at HP, from a fresh-out-of-college technical role to being global manager of supply chain responsibility. Early in her career at HP, she visited an international factory for the first time and uncovered her deep passion for human rights and supporting worker well-being, a broad, industry umbrella term that includes everything from working hours to ergonomics to wages and benefits.
"I had no idea when I left Mines that this was going to be my long-term career path, but just that whole experience of being on the supply chain floor and seeing how brands work and how other countries produce goods really lit a fire inside me to see how I can further support and protect workers," she said.
Now, at Meta, she's continuing to keep worker wellbeing and environmental sustainability at the forefront during every step of the product development cycle–from mining the raw materials to manufacturing the consumer hardware to, finally, reusing and recycling products that have reached the end of their useable lives. Throughout its supply chains, the company wants to ensure that materials are being sourced responsibly, that workers are safe and healthy and that operations make as little environmental impact as possible.
To promote supply chain responsibility, Collins' team leverages a set of social, environmental and ethical standards developed by the Responsible Business Alliance, an international group originally made up of only leading electronics companies but has since expanded to other sectors, like retail, automotive and toy. Meta also annually publishes its own anti-slavery and human trafficking statement, as well as a conflict minerals disclosure and policy.
With these and other standards as their guiding lights, Collins and her team promote collaboration with a supplier development approach that is based on a continuous improvement model, working closely with suppliers to help them understand, prevent and mitigate risks in and to their business.
For example, last year, Meta partnered with a third-party company to create a new "Building a Respectful Workplace" program that builds suppliers' and workers' understanding of harassment and discrimination in the workplace and supports their capacity to identify and address these issues. The company also completed an environmental health and safety (EHS) analysis that led to the creation of a practical toolkit to help suppliers manage some of the most common EHS challenges in the workplace.
Collins' team also leads Meta's water restoration program tied to initiatives for the company's data centers, which power platforms like Facebook and Instagram. By 2030, the company aims to make the data centers "water positive" by returning more water to the environment than they consume.
Through it all, she's remained committed to making the world a better place.
"It's in my DNA, and I'm so grateful to have a passion-based job to wake up to every day," she said. "Knowing I may be making even a small positive impact on someone's life motivates me."