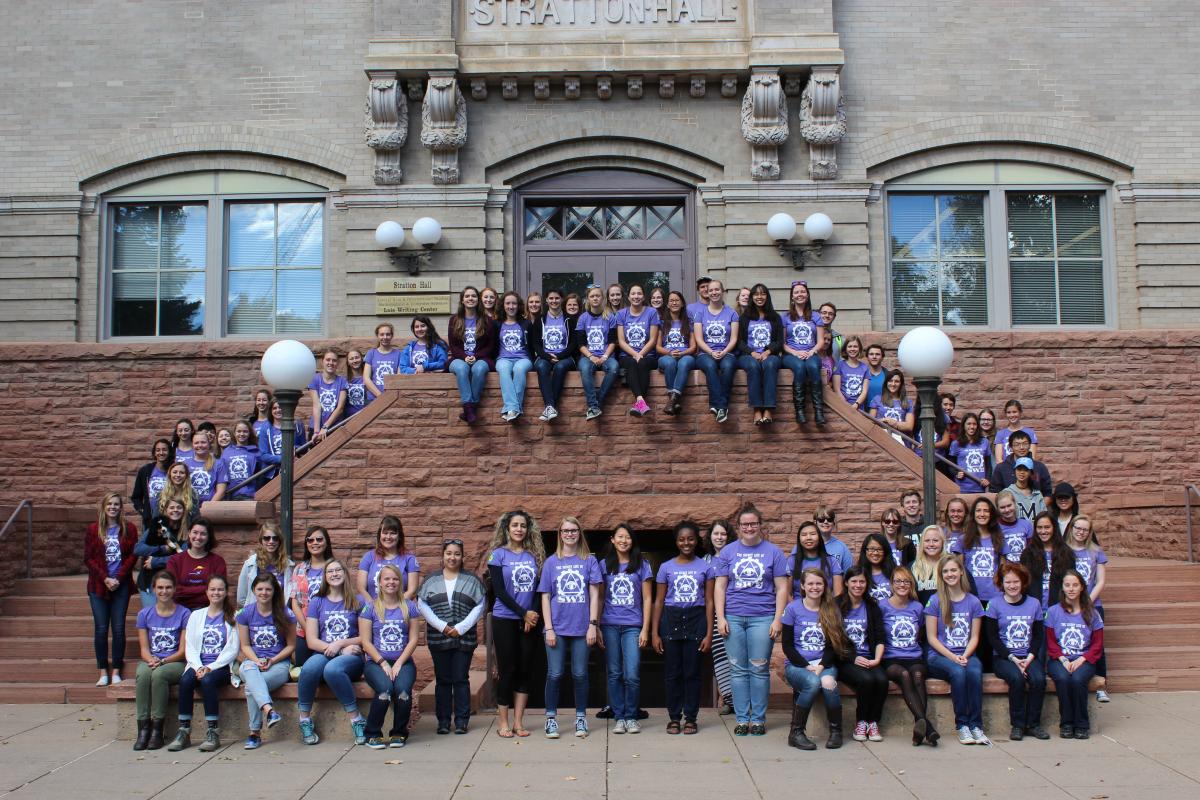 The Denver Museum of Nature & Science and CBS4 are hosting the third annual Girls & Science event, sponsored in part by Colorado School of Mines, on Saturday, March 4, 2017. Much like a career fair, attendees will meet women in science, technology, engineering, arts and math (STEAM) professions and experience the diverse opportunities such fields can bring.
Students and their families will explore a variety of "clubhouses" where they will be able to talk to different women and learn about what they do and what inspires them through conversations and hands-on activities. About 30 students, mostly from the Mines chapter of the Society of Women Engineers, will staff the Mines Engineering the Way Clubhouse and share their experiences with young girls interested in pursuing a future in STEAM.
"The Mines clubhouse will be bigger than what we had last year, so we are planning to offer more activities," said Agata Dean, SWE's faculty advisor. Such activities include an earthquake tremor table, a station where kids can look at different catapult designs and launch marshmallows, a station for learning how to build columns in different shapes to test for stability and strength, as well as a "make and take" activity in which kids can learn about binary code and make bracelets representing the first letter of their name. The Mines clubhouse will also feature a station where students can take their photo with cardboard cutouts of Marvin the Miner and Blaster while wearing a Mines hard hat. This station will also feature information about Mines summer camps and facts and statistics about women at Mines.
"The goal of the event is to showcase that girls can do anything and be anything, and that science and math are not just for boys," Dean said. "By having a clubhouse (and an entire event) staffed by intelligent young women, the hope is that the girls attending will be exposed to role models they can identify with and will be able to envision themselves as part of a STEM future."
Yet Girls & Science benefits more than just the young students who attend the event. Dean says this is an equally important event for the volunteers. "All our volunteers are current Mines students studying engineering, because they realize how important it is for kids to understand that studying engineering can lead to a cool, valuable and fun future," Dean said.
Girls & Science will be held throughout the Denver Museum of Nature & Science from 9 a.m. to 6 p.m. For more details and tickets to the event, visit the Denver Museum of Nature & Science website.
Contact:
Ashley Spurgeon, Editorial Assistant, Mines Magazine | 303-273-3959 | aspurgeon@mines.edu
Mark Ramirez, Communications Manager, College of Applied Science & Engineering | 303-384-2622 | ramirez@mines.edu