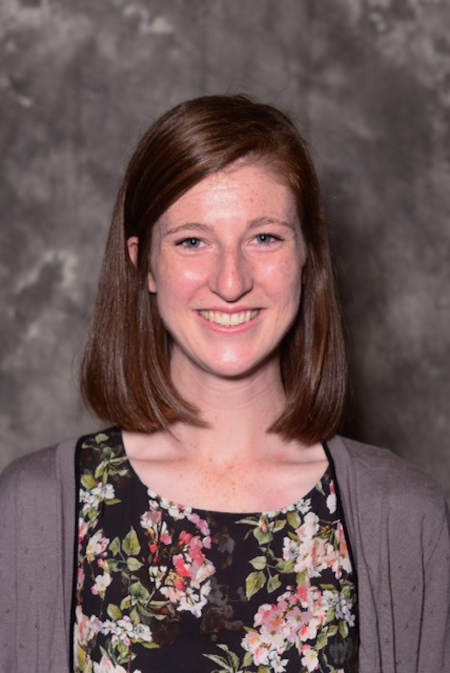 Geology graduate student Rosemarie (Rosie) Fryer has been awarded two grants from national organizations for her research on the submarine lobe deposits of Point Loma in San Diego, California.
Fryer received a $2,500 grant from the American Association of Petroleum Geologists (AAPG) Grants-in-Aid Program, and a $1,775 grant from the Geological Society of America.
The AAPG program provides financial assistance to graduate geoscience students to promote research in petroleum and energy mineral resources or related to environmental geology issues, awarding scholarships ranging from $500-$3,000 to approximately 100 graduate students nationwide every year.
The goal of the GSA student research grant program is to support geoscience master's and doctoral thesis research, awarding approximately 400 grants averaging $1,752 to graduate students across the United States each year.
Fryer plans to use her grant money to fund field trips to the Point Loma study area during the 2017-2018 academic year. "I am extremely excited that these funds will be used directly towards a field season in the fall, for creating thin sections and laser grain size analysis for my master's thesis," she said. 
As these sand-rich submarine lobe deposits form significant hydrocarbon reservoirs, Fryer's research could prove extremely beneficial to the oil and gas industry by allowing for more accurate geological reservoir models. According to Fryer, the project has immediate applicability to reservoirs currently hosted in submarine lobe deposits, such as the Deepwater Wilcox Reservoirs in the Gulf of Mexico and others in the North Sea, West Africa and the Permian Basin.
Contact:
Agata Bogucka, Communications Manager, College of Earth Resource Sciences & Engineering | 303-384-2657 | abogucka@mines.edu
Ashley Spurgeon, Assistant Editor, Mines Magazine | 303-273-3959 | aspurgeon@mines.edu