Colorado School of Mines celebrates Fall 2021 Undergraduate Commencement
Mines conferred a total of 284 bachelor's degrees during in-person ceremony at Lockridge Arena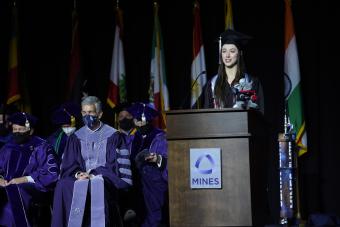 Colorado School of Mines celebrated its Fall 2021 Undergraduate Commencement on Dec. 17, conferring a total of 284 bachelor's degrees during an in-person ceremony at Lockridge Arena.
Friday's ceremony marked the second consecutive semester in which graduation festivities were held in person following a two-semester hiatus due to the pandemic. All attendees at the undergraduate ceremony were required to wear face masks, regardless of vaccination status.
The ceremony's distinguished speaker was Charles "Charlie" McNeil '71, chairman and CEO of NexGen Resources Corp, who graduated from Mines 50 years ago today with a bachelor's degree in mining engineering.
Watch the full ceremony, download the official Commencement program and join the ongoing celebration at commencement.mines.edu.
FALL 2021 OUTSTANDING GRADUATING SENIORS
The Fall 2021 Outstanding Graduating Seniors – chosen by faculty and staff and each representing a different academic major – were honored for their high scholastic achievement and on-campus engagement.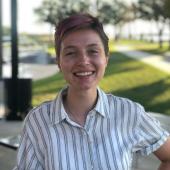 Stephanie Caulk, Civil Engineering
Caulk, of Westminster, Colorado, will be joining Calibre Engineering to work on land development in Highlands Ranch, Colorado.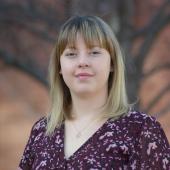 Perla Lyon, Environmental Engineering
Lyon, of Bento Goncalves, Brazil, hopes to bring her college passion of making environmental knowledge more accessible into the world and contribute more to making these essential concepts available for everyone.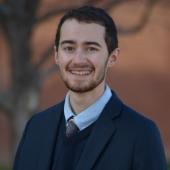 Adam Church, Metallurgical and Materials Engineering
Church, of Greenland, New Hampshire, will be completing a summer internship as a Materials Engineering Intern with Milwaukee Tool before returning to Mines in the fall to enroll in the MME graduate program.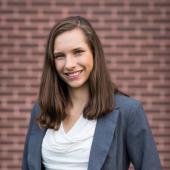 Samantha Sharp, Electrical Engineering
Sharp, of Littleton, Colorado, will return to Mines in the spring to finish her master's degree in electrical engineering. In the summer, she will start full-time as an RF radar engineer at Lockheed Martin Space in Littleton.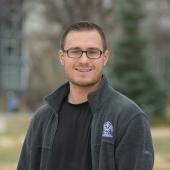 Brian Bell, Geology and Geological Engineering
Bell, of Colorado Springs, Colorado, will start a geological engineering position with Trihydro Corporation in Laramie, Wyoming, working with their mining team.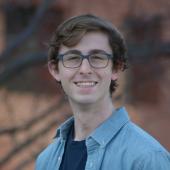 Hunter Hyatt, Chemical Engineering
Hyatt, of Colorado Springs, Colorado, will return to Mines in the spring to attend graduate school.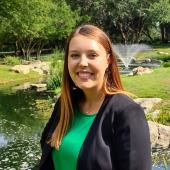 Holly Wilhelm, Chemical and Biological Engineering
Wilhelm, of Dumas, Texas, will be joining the Valero McKee Refinery in Sunray, Texas, as an associate process engineer.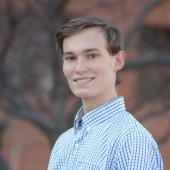 Sean Gilpatrick, Mechanical Engineering
Gilpatrick, of Lone Tree, Colorado, has accepted a position as a mechanical equipment engineer at Merrick & Co., where he will be working in their Nuclear Services & Technology Department.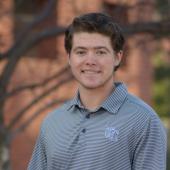 Carson Horak, Petroleum Engineering
Horak, of Wylie, Texas, will be moving to Midland, Texas, to join EOG Resources as an Engineer I.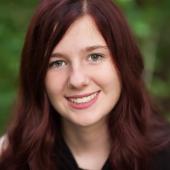 Claire Jordan, Computational and Applied Mathematics
Jordan, of Cary, Illinois, will be continuing at Mines to complete her master's degree in computational and applied mathematics. Future plans include pursuing a PhD in mathematical biology, possibly focusing on neuroscience.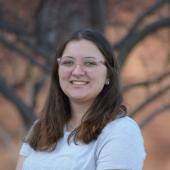 Amber Rexwinkle, Statistics
Rexwinkle, of Grand Junction, Colorado, will be staying at Mines to finish her master's degree in statistics. Upon graduation, she plans on staying in the area and working in either medical or energy statistics.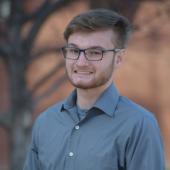 Joel Been, Physics
Been, of Centennial, Colorado, plans to pursue a master's degree in applied mathematics from Mines followed by a PhD in applied mathematics from another institution. His goal is to become a professor of applied mathematics who works in nonlinear dynamics.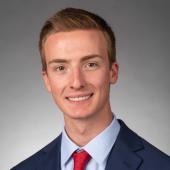 Ethan Perry, Computer Science
Perry, of Littleton, Colorado, will be continuing his studies at Mines next semester as a part of the computer science master's program, with a research focus on distributed radio jamming detection.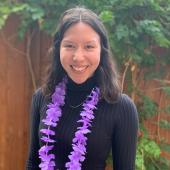 Jade Njo, Economics and Business
Njo, of Dallas, Texas, is seeking opportunities in supply chain consulting and finance.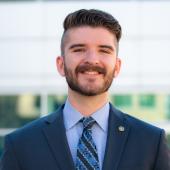 Matthew Dell, Engineering, Design and Society
Dell, of Carmel, Indiana, is looking for a position to begin his career in business development and technical sales.
OTHER UNDERGRADUATE HONORS AND AWARDS
The Alan Kissock Award is awarded to graduating seniors in metallurgical and materials engineering, acknowledging creativity in metallurgy: Madison Norris and Addison Wong
The Clark B. Carpenter Award is presented to the graduating seniors in mining or metallurgy who, in the opinion of the senior students in mining and metallurgy and the professors in charge of the respective departments, is the most deserving of this award: Tim Bentele and Devin Dustman
The Computer Science Faculty Choice Award is given to a top graduating senior who improved computer science at Mines: Audrey Horne and Liam Stacy
The Dwight D. Eisenhower Award, provided by Mr. and Mrs. R. "Ike" Downing, is given to an outstanding ROTC cadet based on exemplary leadership within the Corps of Cadets and academic excellence in military science: Aidan Kistler
The Distinguished Military Graduate Award is the highest national award presented to seniors in ROTC classes. Primarily based on academic and physical performance within U.S. Army standards, these graduates rank in the top 20 percent of Army ROTC graduates nationwide: Garret Beck and Aidan Kistler
The Emeritus Faculty Undergraduate Award is presented to an exceptional student as chosen by emeritus faculty in the Department of Mechanical Engineering: Jorgen Heilbron
The Harrison L. Hays, 1931, Award is presented in chemical and petroleum refining for demonstrating scholarship, personality and integrity of character and the general potentialities of a successful industrial career: Tyler Schraeder
The John Steele Commemorative Service Award is given to one graduating senior that has displayed outstanding service to the Department of Mechanical Engineering: Antonio Marquez
The Maryanna Bell Kafadar Award is presented to the graduating senior who has excelled in humanities courses and humanities-related activities: Marisa Macias
The Outstanding Student Service Award is presented by the Division of Student Life to the students who, during their tenure at Mines, above their academic role, vigorously participated in activities for the greater benefit of their peers and community to promote excellence and well-being: Eric Boone and Emma De Angeles
The Outstanding Undergraduate Research Award in Computer Science is awarded to a student who demonstrates superior performance and creativity in undergraduate research: Benjamin Wagley
The President's Senior Scholar Athlete Award is presented to one graduating female and male athlete with a cumulative grade point average of 3.0 or higher, has lettered in a sport during their senior year and has demonstrated leadership qualities of an exemplary student-athlete: Heather Keniry, Cross Country, Track and Field, and Michael Glen, Men's Basketball
The Selim Memorial Scholarship is presented by the faculty of the Department of Chemical and Biological Engineering to a graduating student who promises great success in graduate school: Tara Buzinski
MILITARY COMMISSIONS
The following students will be commissioned as second lieutenants in the United States Army:
Andrew Reese
Garret Beck
Walter "Preston" Cole
Benjamin Selph
Aidan Kistler
The following student will be commissioned as second lieutenant in the United States Space Force: