Colorado School of Mines to celebrate Midyear Commencement on Dec. 17
Both ceremonies will follow latest local and state COVID-19 health and safety guidelines for in-person events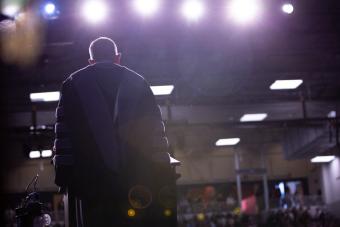 Colorado School of Mines will celebrate its 2021 Midyear Commencement on Friday, Dec. 17, with in-person ceremonies for undergraduates and graduates.
Undergraduate Commencement will kick off the day's festivities at 9 a.m. in Lockridge Arena. Graduate Commencement will follow at 2 p.m. in the same location.
The keynote speaker at the undergraduate ceremony will be Charles "Charlie" McNeil '71, chairman and CEO of NexGen Resources Corp. NexGen supplies all the coal requirements for Xcel Energy's Texas power plants, provides alternative fuel and clean coal technology commercialization, explores and develops oil and gas resources and provides mine development and operations.
A member of the Mines Foundation Board of Governors, McNeil received his bachelor's degree in mining engineering from Mines in 1971 and was honored with the Mines Distinguished Achievement Medal in 1998. Recently, he endowed McNeil Hall and the McNeil Center for Entrepreneurship and Innovation.
Both commencement ceremonies will follow the latest local and state health and safety guidelines for large events, including requiring that all attendees wear face masks, regardless of vaccination status.
Tickets are required for both events. All participants are also asked to self-screen for COVID-19 symptoms prior to the ceremony. Anyone experiencing symptoms should not attend and will be denied entry. Anyone who has been informed they were in close contact with someone with COVID-19 and need to quarantine must abide by that directive and participate in the ceremony virtually.
A live webcast of both ceremonies will be available on the Mines YouTube channel at https://www.youtube.com/c/ColoSchoolofMines.
For more details about 2021 Midyear Commencement, visit commencement.mines.edu.