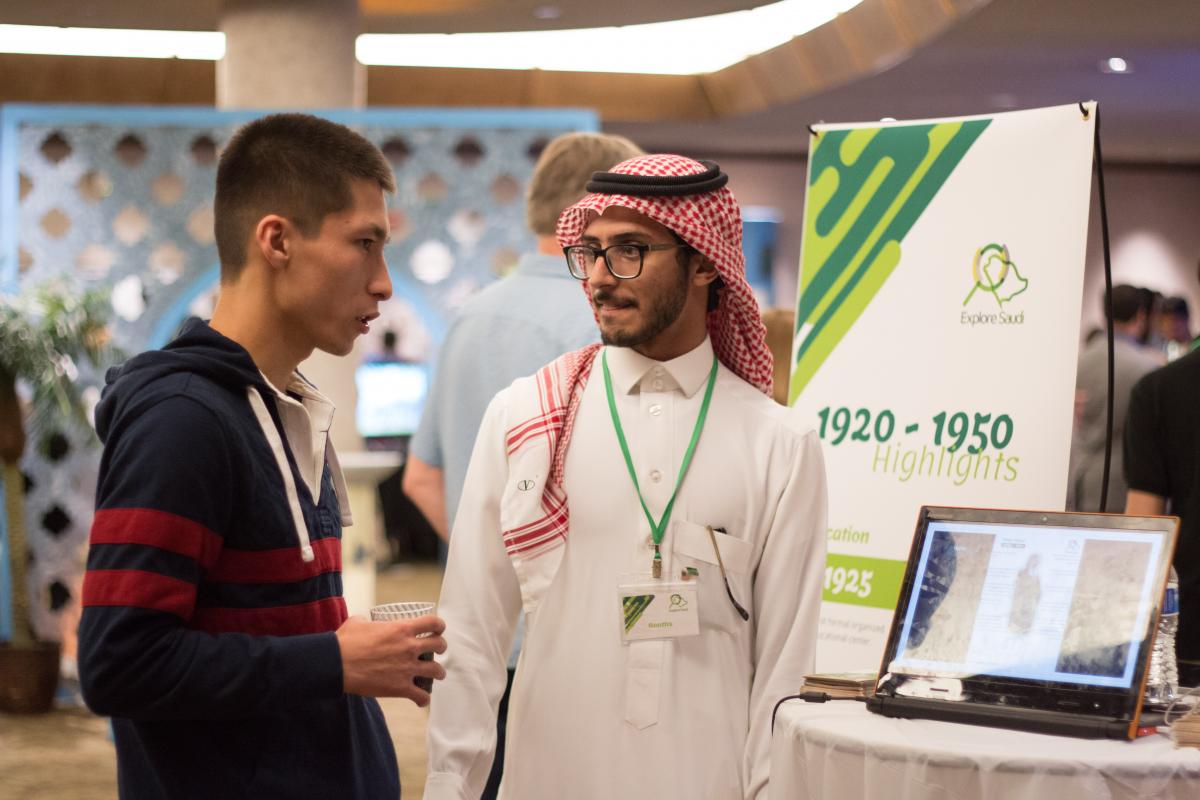 Colorado School of Mines celebrated the culture and traditions of Saudi Arabia on Oct. 17, in an event that included informational booths, cultural performances and cuisine and an appearance by the
Saudi Arabian Cultural Mission
's Cultural Attaché for the U.S., Dr. Mohammed Al-Issa.
Mines students collaborated with six other student groups from across Colorado to put on the event. Petroleum engineering student Ibraheem Gazzoz embodied the excitement shared by all the organizers now that the big day had finally arrived. "We are so honored to be presenting in front of [Mines] President [Paul] Johnson and the cultural attaché—there are butterflies among other animals in my stomach right now," he said.
Mines geological engineering student Maram Al Saif explained the concept and inspirations behind the event. "We have a lot of booths at our exhibition—they are divided into eras—our goal was to highlight how Saudi Arabia developed in such a short period of time," she said. The booths showcased various periods of Saudi Arabia's history, focusing on developments in education, health care, economy, sports, the roles of women in Saudi society and more.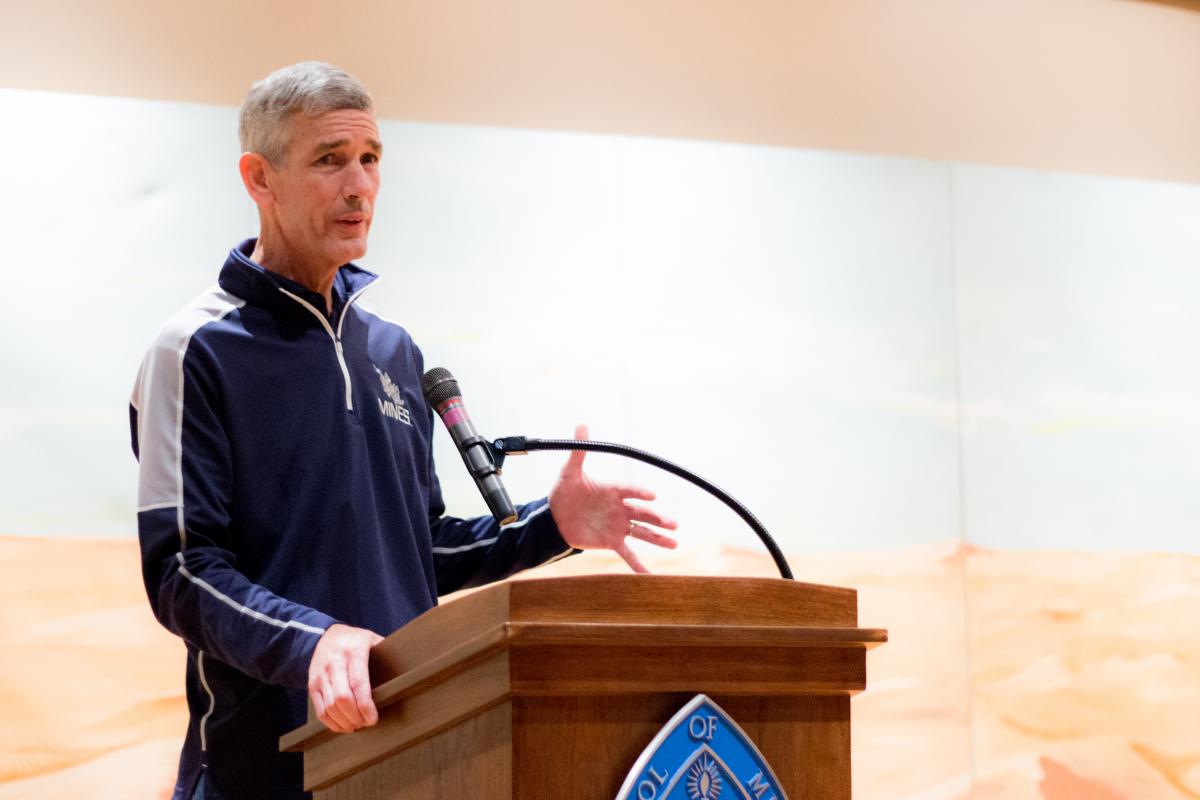 Johnson expressed his admiration for the nation, which he had visited this past summer. "It's amazing to see a country so invested in the development of its citizens," he said, and emphasized the importance of cultural events such as this one to Mines. "Understanding cultures around the world is necessary for our students to be able to change the world," he said.
With over 500 people in attendance throughout the day, the event was certainly a success. Learn more and see photos on the
Explore Saudi Facebook page
.
Contact:
Agata Bogucka, Communications Manager, College of Earth Resource Sciences & Engineering | 303-384-2657 | abogucka@mines.edu
Mark Ramirez, Communications Manager, College of Applied Science & Engineering | 303-384-2622 | ramirez@mines.edu
Leah Pinkus, Communications Assistant, Colorado School of Mines | 303-273-3088 | lpinkus@mines.edu