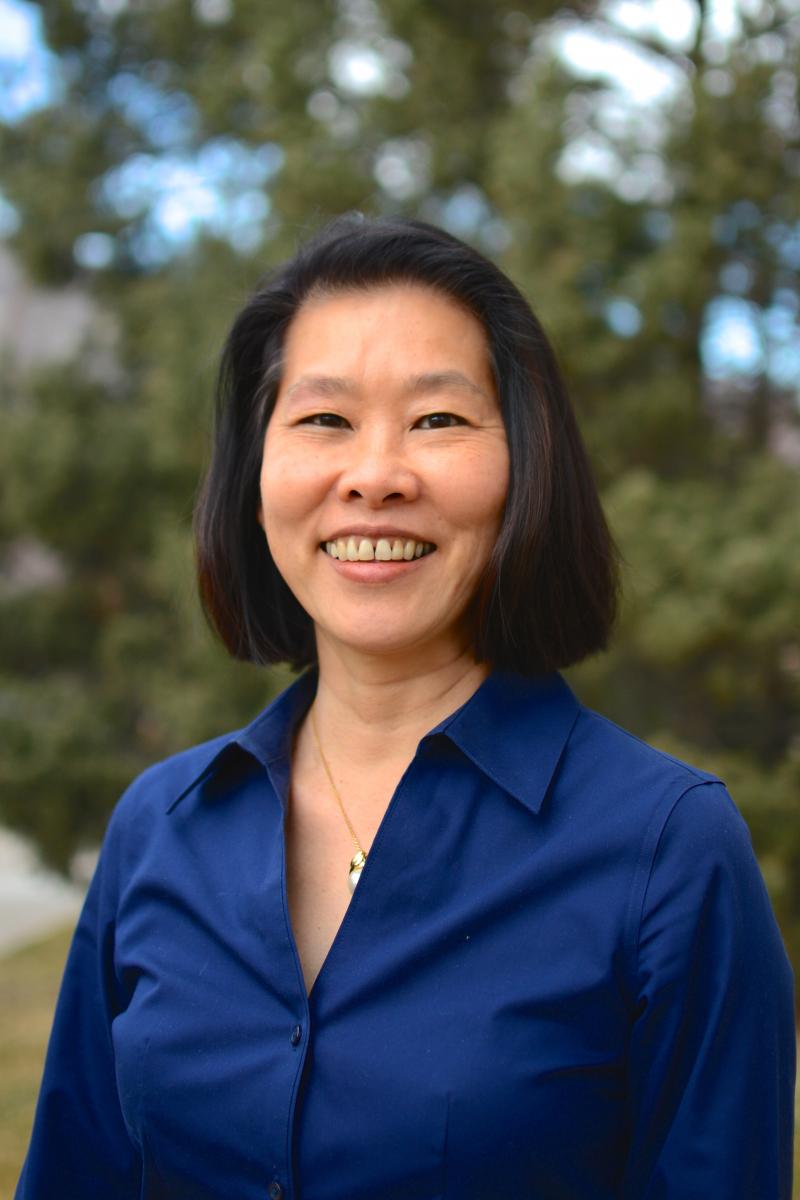 A professor of chemistry at Colorado School of Mines has received a Fulbright award to conduct research with scientists in Germany into a new class of polyethylene plastic that may be better suited for biodegrading.
Kim Williams will conduct research with Albena Lederer and her colleagues at the Leibniz Institute of Polymer Research (IPF) in Dresden. "There are few other institutions with such a comprehensive team of specialized researchers dedicated to the subject of polymers," Williams said.
Polyethylene, or PE, is the most common plastic in the world, primarily used in packaging such as plastic bags, films and bottles, as well as children's toys. It is also difficult to biodegrade. PE synthesized using traditional means is usually soluble at above 135 degrees C in certain solvents. Recently, IPF researchers have started researching a new type of polyethylene that is soluble at room temperature in many solvents.
"People have been trying to make new types of PEs, and they need better analytical methods to help them figure out what has actually been made and connect this information with observed properties," Williams said. "I would like to bring this all the way to seeing whether this new type of PE is better suited for biodegrading."
Understanding how the structure of these polymers correlate with their behavior would also be key to making their synthesis more energy-efficient.
Williams will use a technique called thermal field-flow fractionation to separate and analyze these new polymers.
In field-flow fractionation, a fluid suspension or solution is pumped through a long and narrow channel as a force is applied perpendicular to the direction of flow. In thermal FFF, a temperature gradient is applied, with one channel wall heated and the second wall cooled. Molecules behave differently according to their properties, so separation occurs.
Under the award, Williams will co-advise a German graduate student. She will also deliver public lectures at IPF, and lectures to graduate students at IPF and the Technical University of Dresden. Williams will first visit Dresden in September and October this fall semester, returning in June-July 2018 and June-July 2019.
 
The Fulbright Program, established in 1946, seeks to increase understanding between the United States and other countries by providing grants for U.S. citizens to study, teach and conduct research abroad and for non-U.S. citizens to come to the United States.
CONTACT
Mark Ramirez, Managing Editor, Communications and Marketing | 303-273-3088 | ramirez@mines.edu
Emilie Rusch, Public Information Specialist, Communications and Marketing | 303-273-3361 | erusch@mines.edu