Chemical engineering PhD graduate wins Rath Award for solar cell research
Colorado School of Mines awarded 83 doctorates, 239 master's degrees during Dec. 16 ceremony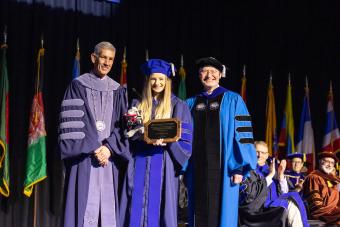 Abigail Meyer, PhD in chemical engineering, is the winner of the Fall 2022 Dr. Bhakta Rath and Sushama Rath Research Award.
The honor, which recognizes the Colorado School of Mines doctoral graduate whose thesis demonstrates the greatest potential for societal impact, was presented during Fall 2022 Graduate Commencement on Dec. 16. During the ceremony, Mines awarded a total of 83 doctorates and 239 master's degrees to graduates. 
For her dissertation, "Influence of Bulk Defects in p-type Czochralski Silicon on Reliability of High Efficiency Solar Cells," Meyer developed a hypersensitive characterization method to identify defects in silicon solar cells, which have a concentration of 10 to 100 parts per trillion.
She was advised by Sumit Agarwal, professor of chemical and biological engineering, and Paul Stradins, principal scientist at the U.S. Department of Energy's National Renewable Energy Laboratory in Golden.   
"One key experiment in her PhD took almost a year because of the experimental complexity, and due to supply chain issues in acquiring the necessary isotopes during COVID-19," Agarwal said. "She was never deterred by these challenges. Her accomplishments are a result of exceptional determination and hard work." 
Stradins added that the novelty of Meyer's experiment also posed a challenge.
"We knew that the defects were there, but we did not know if they could be detected by the EPR method," Stradins said. "Meyer spent countless hours by the EPR spectrometer, preparing samples by herself and via establishing collaborations with Australian and German groups. At the end, with help of EPR expert Emeritus Professor Craig Taylor, she finally detected the defect signal!"
Meyer is now a senior member of the technical staff at The Aerospace Corporation in El Segundo, California.
The other finalists for the Rath Award were:
John L. Cox, Operations Research with Engineering
Gerardo Martinez, Mining Engineering
Rachel E. Mow, Materials Science
Weiping Pei, Computer Science
Benjamin T. Schneiderman, Metallurgical & materials Engineering
Ava D. Segal, Mechanical Engineering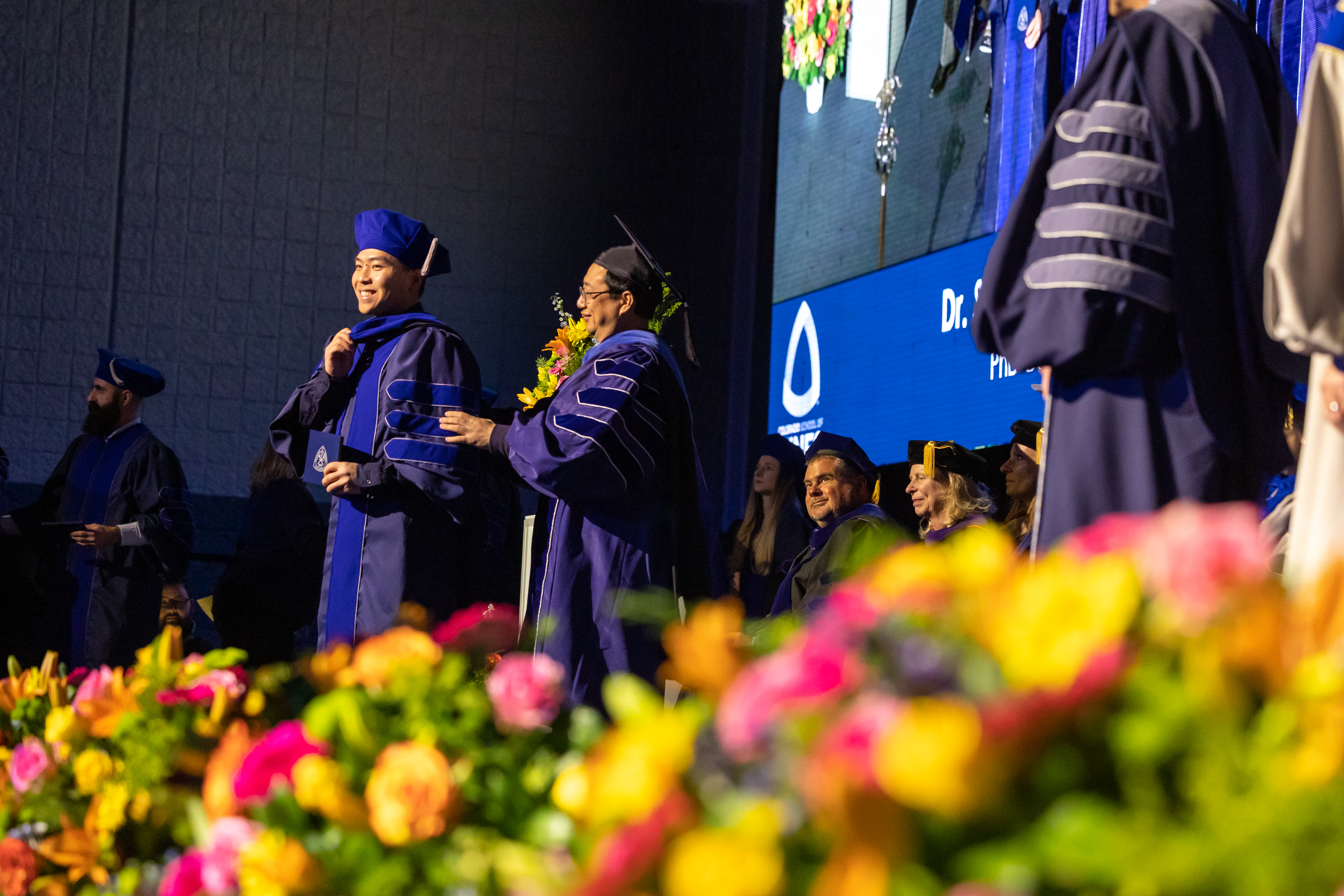 ADDITIONAL GRADUATE AWARDS
Chemical and Biological Engineering
Outstanding Thesis Award: Abigail Meyer
Humanitarian Engineering
Outstanding Graduating Student: Whitney FitzPatrick and Casey Gibson
Mechanical Engineering
Emeritus Faculty Exemplary Graduate Student: John L. Cox
For more information about Fall 2022 Commencement at Colorado School of Mines, go to commencement.mines.edu.