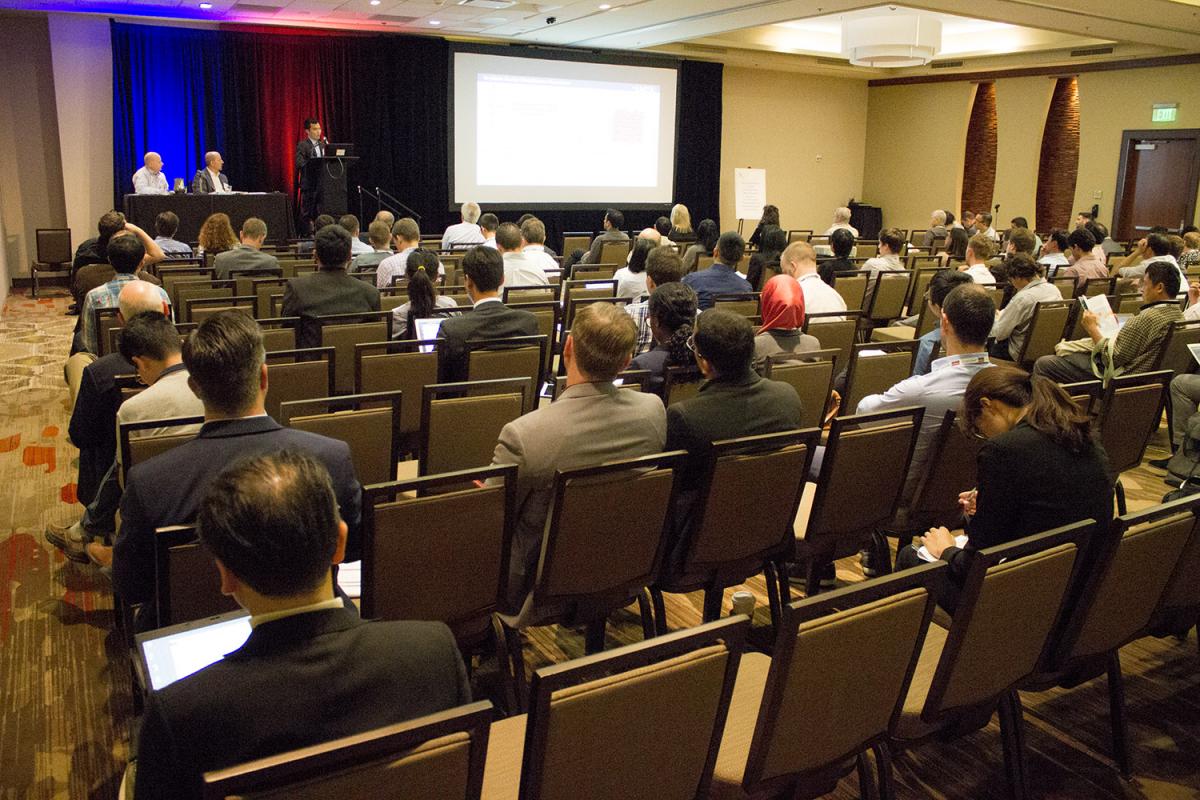 The Colorado School of Mines Center for Hydrate Research hosted the ninth International Conference on Gas Hydrates in Denver from June 25 to 30, bringing together top researchers from around the world.
"The ICGH9 Conference is the most prestigious conference in the gas hydrate research field," said Carolyn Koh, director of the Center for Hydrate Research and the Coors Distinguished Chair of Chemical and Biological Engineering. "This conference puts Colorado School of Mines and the Center for Hydrate Research on the world map."
Gas hydrates are compounds in which gas is trapped within a crystal structure of water, forming ice-like solids. These present a potential hazard to the oil and gas industries when they form in underwater flowlines, and also have potential applications in energy recovery, transport and storage.
More than 550 attendees represented 27 countries at the event. Academic and industry scientists and engineers, as well as government scientists and policymakers attended to review recent developments in the field. Topics ranged from gas hydrate fundamentals to applied flow assurance, energy recovery, climate change and gas hydrate-related geohazards.
"Gas hydrates research has a huge impact on the environment, not only as a flow assurance problem but also as an energy resource," Koh said. "The amount of energy that could be harvested from these gas hydrates under the sea floor is phenomenal and, if successful, the United States will have enough energy for many decades to come."
"We are particularly pleased to see young scientists with their enthusiasm and new ideas, and also to show the research achieved by Mines students and professors in the Center for Hydrate Research," Koh added.
Through oral sessions, poster presentations, exhibitors and social events, attendees exchange ideas, expertise and form new working relationships.
"Scientists come together to further their knowledge by exchanging novel ideas and technologies for the advancement of research in gas hydrates and future collaborations," Koh said. "This research is important to all countries worldwide."
CONTACT
Joe DelNero, Digital Media and Communications Manager, Communications and Marketing | 303-273-3326 | jdelnero@mines.edu
Mark Ramirez, Managing Editor, Communications and Marketing | 303-273-3088 | ramirez@mines.edu