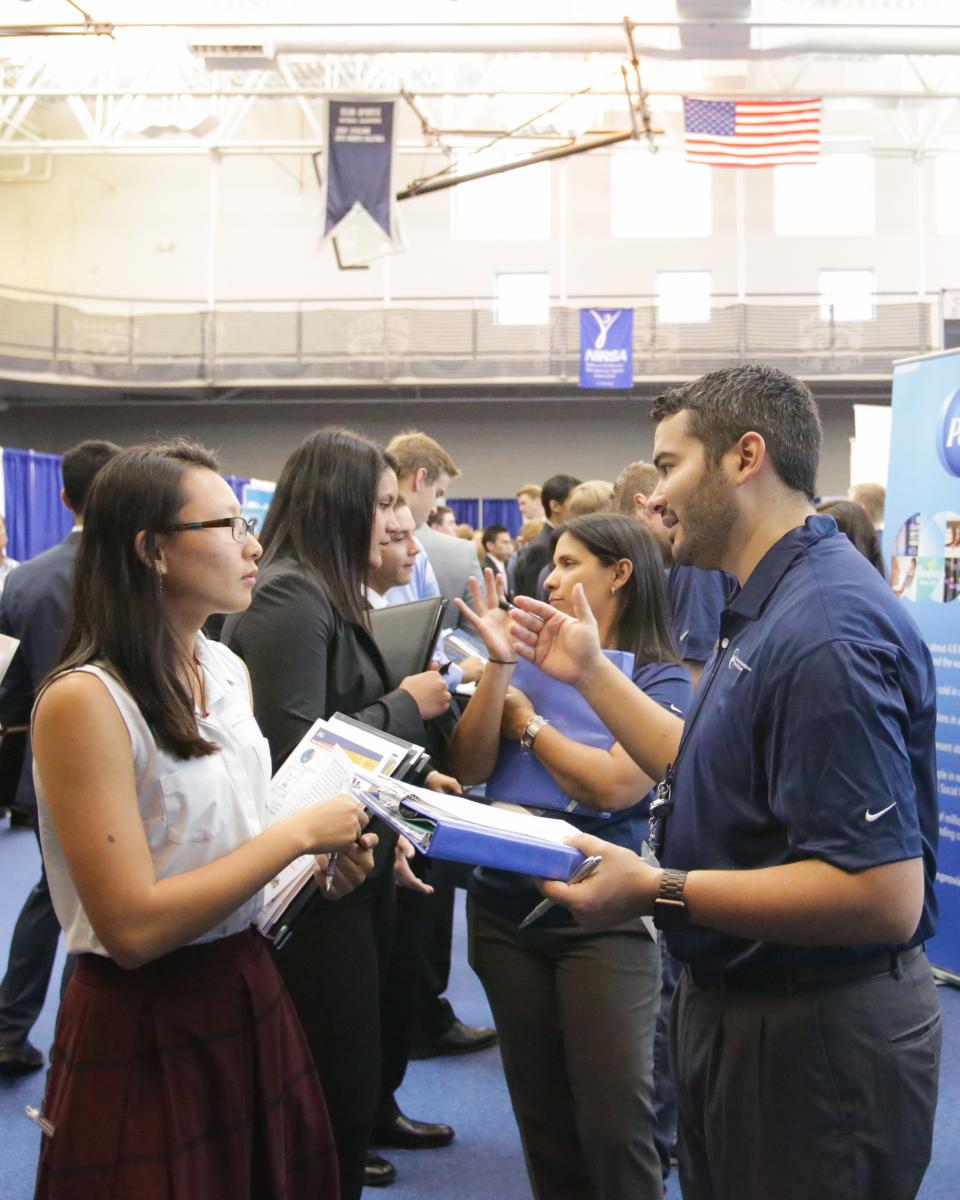 With 232 companies and over 800 recruiters visiting the Mines campus on Tuesday, Sept. 13, 2016, Mines' bi-annual Career Day remains an important resource for students, graduates, alumni, faculty and staff.
Attendees met with industry representatives from fields such as civil and structural engineering, energy, environmental, manufacturing, mining, high tech, biomedical and aerospace. Many companies have been long-standing attendees at Mines career day events, but this fall also brought many new employers to Mines.  
Prior to Career Day, students were offered the opportunity to meet with employers for workshops and information sessions on resume writing, interview techniques and networking. These sessions are offered through the Career Center for the remainder of the week and throughout the academic year – students interested in attending a session can find them posted on DiggerNet (login required).
In 2014-2015, Mines undergraduates earned an average starting salary of $66,394, MS graduates $76,253 and PhD graduates $86,120. Program guides are available in the Career Center or online via DiggerNet.
View the list of participating organizations at this fall's event.
Contact:
Ashley Spurgeon, Editorial Assistant, Mines magazine | 303-273-3959 | aspurgeon@mines.edu
Agata Bogucka, Communications Manager, College of Earth Resource Sciences & Engineering | 303-384-2657 | abogucka@mines.edu