Bruce Grewcock '76, Judith Steinberg appointed to Mines Board of Trustees
Bruce Grewcock '76 and Judith Zee Steinberg will each serve a four-year term through December 2024. Current Trustee Jesus Salazar '02 was also reappointed to a second four-year term.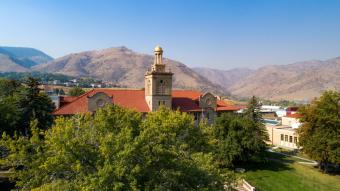 Two new members have been appointed to the Colorado School of Mines Board of Trustees by Gov. Jared Polis.
Bruce Grewcock '76 and Judith Zee Steinberg will each serve a four-year term through December 2024. Current Trustee Jesus Salazar '02 was also reappointed to a second four-year term.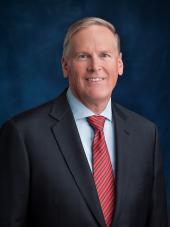 Grewcock, who graduated from Mines with a bachelor's degree in mining engineering, is the executive chairman of the board of Peter Kiewit Sons', Inc., an employee-owned business that is now the fifth largest general contractor in the United States. Kiewit provides construction and engineering services to a variety of markets including building; mining; oil, gas and chemical; power; transportation; industrial; and water.
At Kiewit, which Grewcock joined in 1982, his roles and responsibilities increasingly grew throughout his career. He was the company's president and chief operating officer beginning in 2000, and in 2005 became only the fifth chief executive officer in the company's history, a role in which he served for the next 16 years. During his tenure, Kiewit earned record levels of revenue, increasing from $4.1 billion in 2005 to over $10 billion in 2019. Grewcock continues to play an active role within Kiewit, with a focus on mentoring emerging and current leaders throughout the industry.
A committed Mines volunteer in numerous capacities for more than 15 years, Grewcock previously served on the Colorado School of Mines Foundation's Board of Governors and its fiduciary body, the Executive Committee. His dedication to Mines has earned him numerous honors from the university, including the Tourmaline Award (2018) and Distinguished Achievement Medal (1999).
Grewcock and his wife, Debra, also actively give back to a number of causes and organizations in their Omaha, Nebraska, community. Grewcock is a current member of Business Roundtable and serves as a director of Nebraska Medicine, Nebraska Game and Parks Foundation and Heritage Services.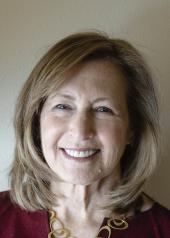 A veteran of the oil and gas industry, Steinberg has 25 years of business experience, primarily with Mobil Corporation. At Mobil, which Steinberg joined in 1974, she held positions in government and public relations, planning and economics in New York, Houston and The Hague, Netherlands before assuming an area production operations position in Oklahoma City, overseeing oil and natural gas production and plant operations in southern Oklahoma.
She then returned to The Hague to serve as general manager of Mobil's natural gas affiliate company in the Netherlands, responsible for exploration and producing operations on and offshore. She also served as chair of the Dutch Oil and Gas Operators Association, involved chiefly in lobbying the Dutch Government and Parliament on political, economic and environmental issues of importance to the oil and gas industry.
Upon returning to the United States in 1995, Steinberg joined Gemini Consulting for several years as a vice president in the firm's energy practice, focusing primarily on business development.
For more than 20 years, Steinberg has also been active in a variety of non-profit organizations, including the National Public Radio Foundation, Aspen Public Radio (where she is a past chair), Aspen Community Foundation and Youth Zone. She currently serves on the boards of the Aspen Music Festival & School, Aspen Santa Fe Ballet (past president) and J-Street in Washington, D.C.
A graduate of the University of Michigan, Ann Arbor, with a degree in political science, Steinberg has also studied at the London School of Economics and Columbia University. She and her husband, Paul Hoenmans, divide their time between Aspen and Denver.
For more information about the Mines Board of Trustees, go to https://www.mines.edu/trustees/.