Posted: March 5, 2019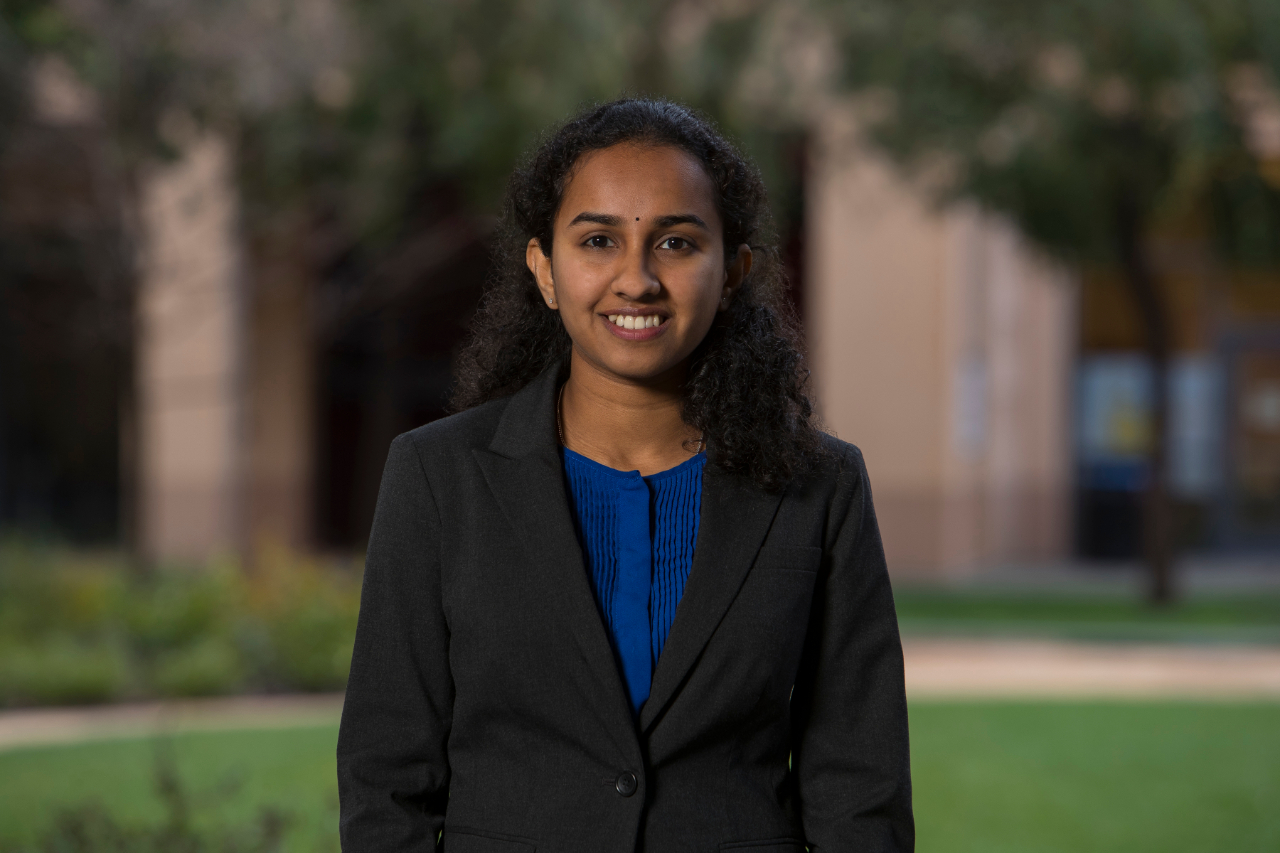 A Colorado School of Mines master's student is among the second cohort of the Knight-Hennessy Scholars program, which provides full funding for graduate studies at Stanford University.
Manju Pharkavi Murugesu plans to pursue a PhD in energy resources engineering at the Stanford School of Earth, Energy and Environmental Sciences after graduating from Mines in May with an MS in petroleum engineering. She also received her bachelor's degree in petroleum engineering from Mines, graduating summa cum laude in May 2017.
Murugesu, from Tanjong Malim, Malaysia, said she aspires to tackle policies of U.S. and Southeast Asian government organizations as they confront the complexity of climate change. 
During her time at Mines, Murugesu was involved as a researcher in projects with the U.S. Department of Energy, initiated a certain use of surface science technique in earth science and co-authored a paper for the Journal of Volcanology and Geothermal Research. She was also able to pursue her passion in carbon capture and sequestration in the Arctic through the University of Oslo and University Centre in Svalbard, Norway. She received a PETRONAS sponsorship to study petroleum engineering, E-Days Engineering Award, and the Thomas Philipose Outstanding Senior Award.   
Murugesu is the second Mines alumna to be named a Knight-Hennessy Scholar. Izzy Aguiar, who earned a bachelor's degree in applied mathematics and statistics in 2017, was a member of the program's inaugural cohort. She is currently pursuing a PhD in computational and mathematical engineering at Stanford. 
The second cohort of Knight-Hennessy Scholars includes 69 students from around the world who plan to pursue graduate degrees across all seven of Stanford's schools. In addition to supporting the full cost of attendance, Knight-Hennessy also provides leadership training, mentorship and experiential learning. 
Announced in 2016, the program is named for John L. Hennessy, executive chairman of Alphabet Inc. and president of Stanford from 2000 to 2016, and Nike co-founder Phil Knight, who earned an MBA from the university in 1962 and is contributing $400 million to back the program.
CONTACT
Emilie Rusch, Public Information Specialist, Communications and Marketing | 303-273-3361 | erusch@mines.edu
Mark Ramirez, Managing Editor, Communications and Marketing | 303-273-3088 | ramirez@mines.edu