Posted: December 30, 2016
Andrea Christine Blaine, research assistant professor of civil and environmental engineering and assistant director of WE²ST Research Center at Colorado School of Mines, passed away Thursday, December 22, after a five-year-battle with cancer.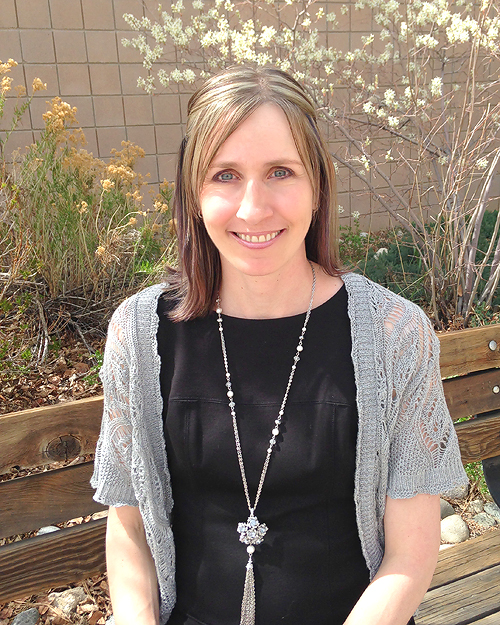 Blaine first came to Mines in 1993 as an undergraduate from Houston, Texas. She went on to earn three degrees from Mines: a bachelor's degree in Chemical Engineering, a master's degree in Environmental Science and Engineering, and a PhD in Civil and Environmental Engineering. Blaine also earned a MS in Horticulture from Colorado State University. 
Since 2014, Blaine served as assistant director of the ConocoPhillips Center for a Sustainable WE²ST, mentoring and training undergraduate scholars and graduate fellows in water sustainability related to oil and gas operations. 
"We will all miss Andrea deeply as a friend and for her gifts to WE²ST and Mines," said Terri Hogue, CEE professor and director of WE²ST. "Andrea embodied the word "teacher" and was a role model for all of us in our interactions with students, colleagues and family."
A former high school teacher herself, Blaine was passionate about collaboration between academic researchers, industry leaders and K-12 teachers. She was Co-PI on the NSF-funded Water-Energy Education for the Next Generation, a Colorado School of Mines Research Experience for Teachers. She also led Mines students in their STEM outreach to local elementary schools, via Shelton's Math & Science Night and Earth Day at Ralston Elementary.
Blaine's career was strewn with awards and achievements. Among many publications, Blaine was the lead author of three Environmental Science & Technology articles. As a graduate student, Blaine received several scholarships and awards, including a research award from the EPA. Her research into the accumulation of perfluorochemicals into crops blended her love of chemistry, engineering and horticulture, and has been used to inform public health policies in Colorado and beyond. 
"Andrea's work was truly groundbreaking, and will have a lasting impact on the scientific community," said Chris Higgins, associate professor of CEE and Blaine's PhD advisor. "She exemplified what it means to be an Oredigger: a scholar, a teacher, and an all-around great person. She will be missed."
Blaine was chosen as the Favorite Professor in CEE by The Oredigger student survey in 2014. Prior to coming back to Mines for her graduate work, Blaine was co-department chair for the Math & Pre-Engineering Department at Bear Creek High school, helping pilot the Project Lead the Way for Jefferson County School District. As an undergraduate, she was the outstanding graduating senior in chemical engineering, a member of the McBride Honors Program and Blue Key National Honor Society and received the Mines Outstanding Female Athlete award her senior year.
More than all her achievements, though, Blaine will be remembered for her passion for education, her devotion to family and her compassion as a friend.  
Blaine is survived by her husband, Jason Blaine, their children, Star and Antonio Blaine, and her parents, Steve and Betty Crowell.
A service celebrating Blaine's life will be held at 2 p.m., December 31, at First Presbyterian Church of Golden (17707 W. 16th Avenue, Golden). 
Deirdre Keating, Communications Manager, College of Engineering & Computational Sciences | 303-384-2358 | dkeating@mines.edu