Community Meeting Presentation, November 13, 2019
Community Meeting Presentation, September 18, 2019
Career Day
As you may know, twice a year, Colorado School of Mines holds a career fair for its students, recent graduates, and alumni. Our next career fair will be held on Tuesday, September 11, 2018.
This is our largest Fall Career Day in Mines History bringing in over 360 local, regional, national, and international companies. This is great exposure for the school, the community of Golden, and translates into an off-season boost to the local Golden economy (restaurants, shops, services, and hotels).
This year, we will have two Career Day Industry Centers. In addition to the Student Rec Center, we will be using the Steinhauer Fieldhouse for about 30% of the companies. This is located at 1365 Maple Street. To accommodate the participants in the Fieldhouse, two restroom trailers will used on the southwest side of the building on 13th and Maple. Air conditioning units will also be brought in for the event. These will be placed on the North side of the Fieldhouse. These units will only run on Tuesday from 7:45 a.m. – 3:30 p.m.
For the event, Mines is using four large parking lots to help with the influx of cars. In addition to the two designated off campus parking lots (Splash Parking Lot and Golden First United Methodist Church), we are using two on-campus parking sites which includes the K Lot (Stadium Lot) and Mines Park. Appropriate signage, as well as parking staff at Mines Park, have been secured to ensure a smooth traffic flow. Several buses will be in operation around campus and turning down 13th street.
We appreciate, in advance, your patience and understanding of the activities surrounding this important day.  If you have any questions please do not hesitate to contact Jean Manning-Clark at 303-273-3239 or jeanmann@mines.edu.
Learn about athletics events, student activities, lectures and other campus events on the campus events calendar. Not all Mines events are open to the public.     
Mines is currently working on the site for the Classroom Building and Parking Structure at Maple Street and West Campus Road.
Site utility relocation and demolition is 90% complete, with relocation of electrical distribution scheduled for August 10th – August 11th. This work will involve running of some building backup generators near the construction site (Maple and West Campus Rd), however, we are doing everything possible to minimize run times and noise impacts as we relocate these electrical utilities.   
In mid-August excavation work will begin on the site and continue through October, Mines will be utilizing the soil from this site for construction of a new surface parking lot in the survey field area west of highway 6th.
The parking structure and building construction is scheduled to begin in November 2018 and run through spring of 2020. 
Building Rendering from West Campus and Maple Intersection (estimated completion Spring 2020)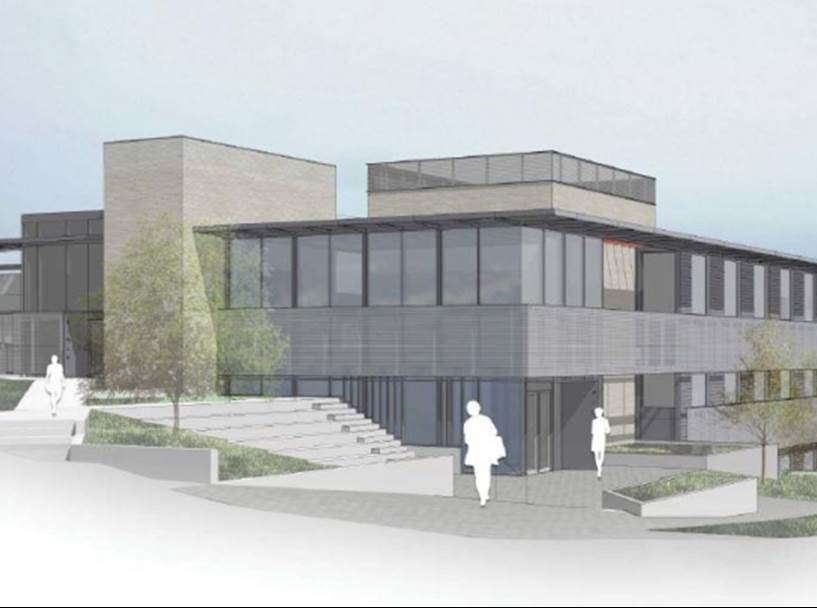 Site work truck routing Elm to 19th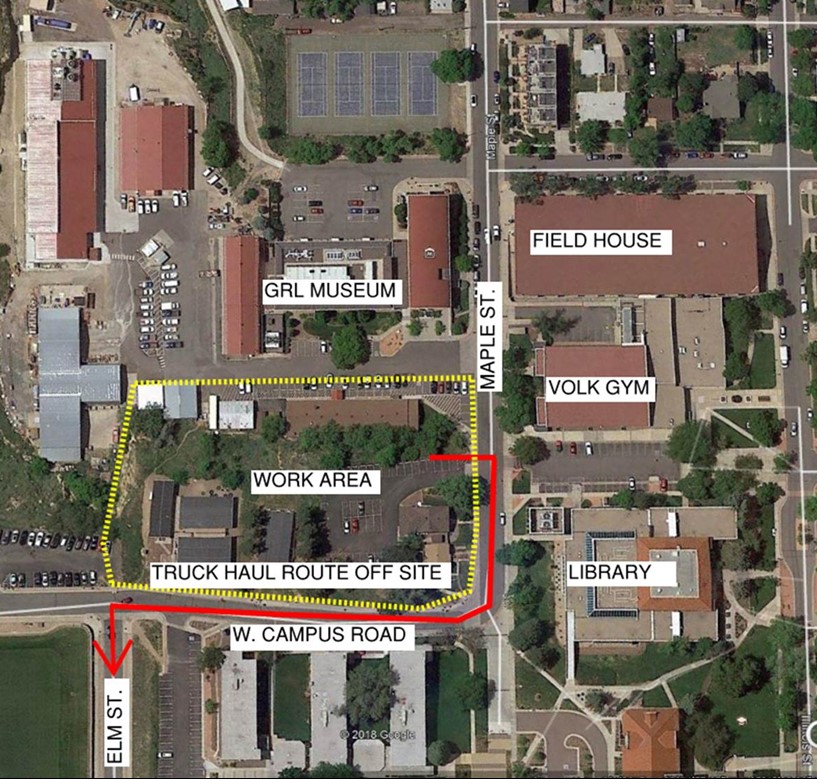 19th Street to Mines Survey Field Site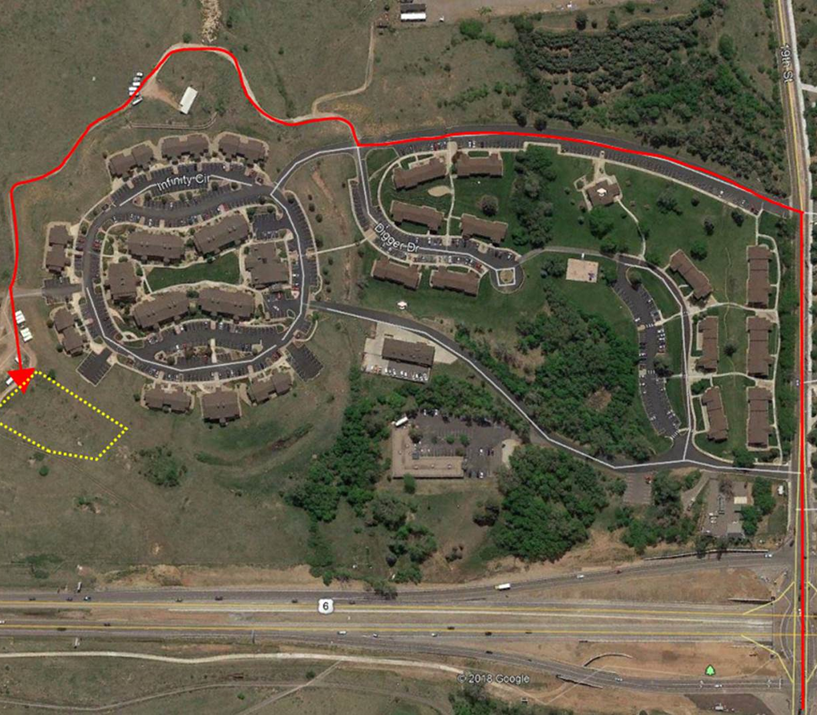 For Golden events:
City of Golden
www.visitgolden.com
Other helpful resources: