Posted: June 23, 2016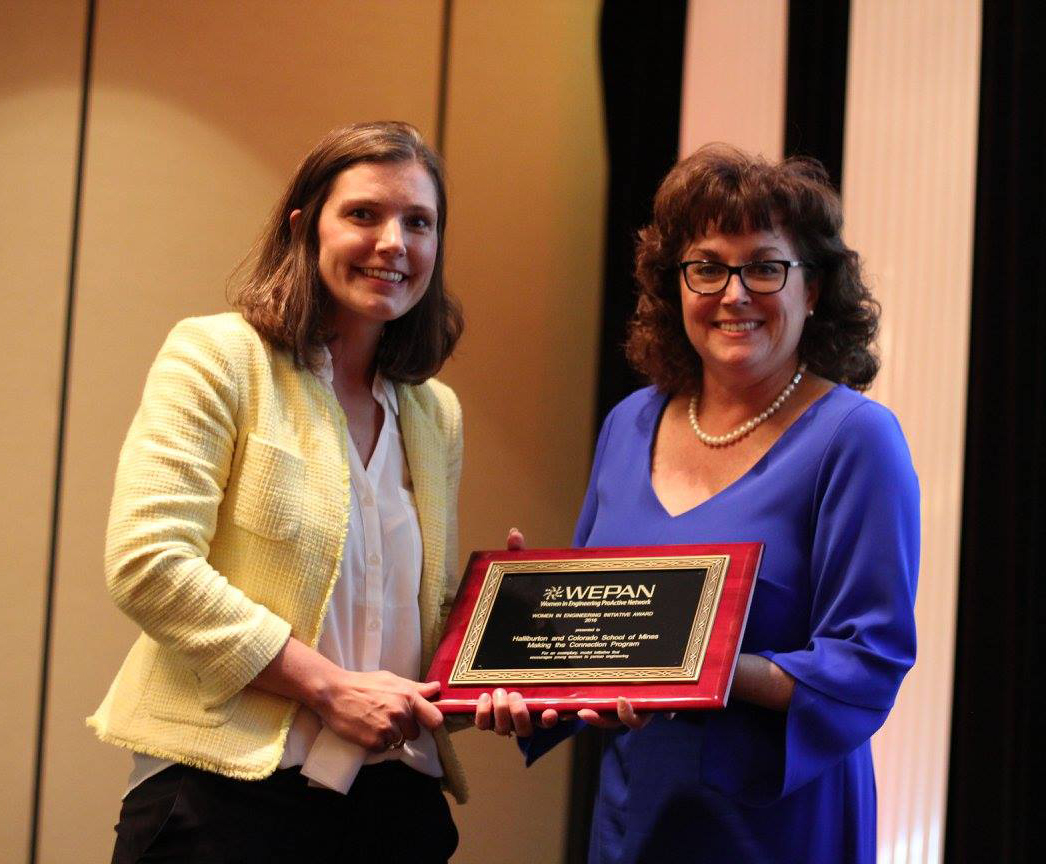 The Director of the Women in Science, Engineering and Mathematics (WISEM) Program Stephanie Berry accepted a Women in Engineering ProActive Network (WEPAN) Women in Engineering Initiative Award. The award was presented to Halliburton and Colorado School of Mines: Making the Connections Program. The University of Maryland also received an award for their Dr. Marilyn Berman Pollans Women in Engineering Living & Learning Community. The awards were presented at the WEPAN 2016 Change Leader Forum in Broomfield, Colorado.
The prestigious annual WEPAN Awards honor key individuals, programs, and corporations. WEPAN's recognition is based on extraordinary service, significant achievement, and model programs that are aligned with WEPAN's purpose to be a catalyst for transforming culture in engineering education and the workforce to promote the inclusion and success of diverse communities of women.