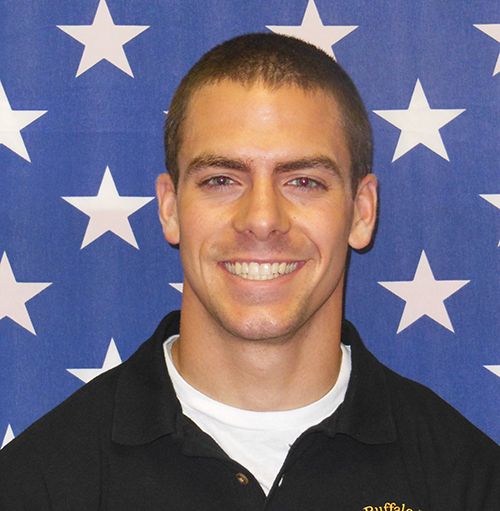 GOLDEN, Colo., Dec. 11, 2013 – Each fall, in conjunction with their branch selections, Army Reserve Officers' Training Corps (ROTC) cadets from around the country are ranked in a national Order of Merit List (OML).
The OML ranks all Army ROTC seniors across the nation, scheduled to graduate and be commissioned in spring 2014. 
This year Matthew S. Mischo, an Army ROTC cadet from the Colorado School of Mines, learned he had captured the number four spot in the prestigious top 10, out of 5,478 graduating cadets.
A Neenah, Wisc., native, Mischo is scheduled to graduate in spring 2014 with a degree in Biochemical Engineering, and be commissioned in the Army Medical Corps. He is also competing for a slot in Army Medical School.
A 2010 graduate of Neenah High School, Mischo played varsity football and lacrosse; was an active member of the school's LAUNCH program for mentoring freshman students; and was active in Neenah YoungLife, a non-denominational Christian group at his church.
Mischo has maintained his involvement in sports at Mines, although they are now on the intramural level – flag football, volleyball and ultimate Frisbee. He is also a second-year resident assistant on campus.
Mischo is also the winner of the ROTC Legion of Valor Bronze Cross Award, which is given annually for scholastic excellence in both military and academic subjects. Mischo is this year's sole winner from the ROTC 5th Brigade, which comprises the 36 Army ROTC programs in the states of Arkansas, Arizona, Colorado, New Mexico, Oklahoma, Texas and Wyoming. 
Mischo is the son Peter and Krista Mischo of Wausau, Wisc.  
Released by: USACC Public Affairs Office
Karen Gilbert, Director of Public Relations, Colorado School of Mines / 303-273-3541 / kgilbert@mines.edu