GOLDEN, Colo., Oct. 22, 2014 – The NASA Astrobiology Institute has awarded a team, including Colorado School of Mines Civil and Environmental Engineering professor John Spear, more than $7 million to study "rock-powered life." Spear is part of a team led by University of Colorado, Boulder Geological Sciences professor Alexis Templeton that will examine life in the subsurface, researching minerals such as iron bearing rocks and serpentinites.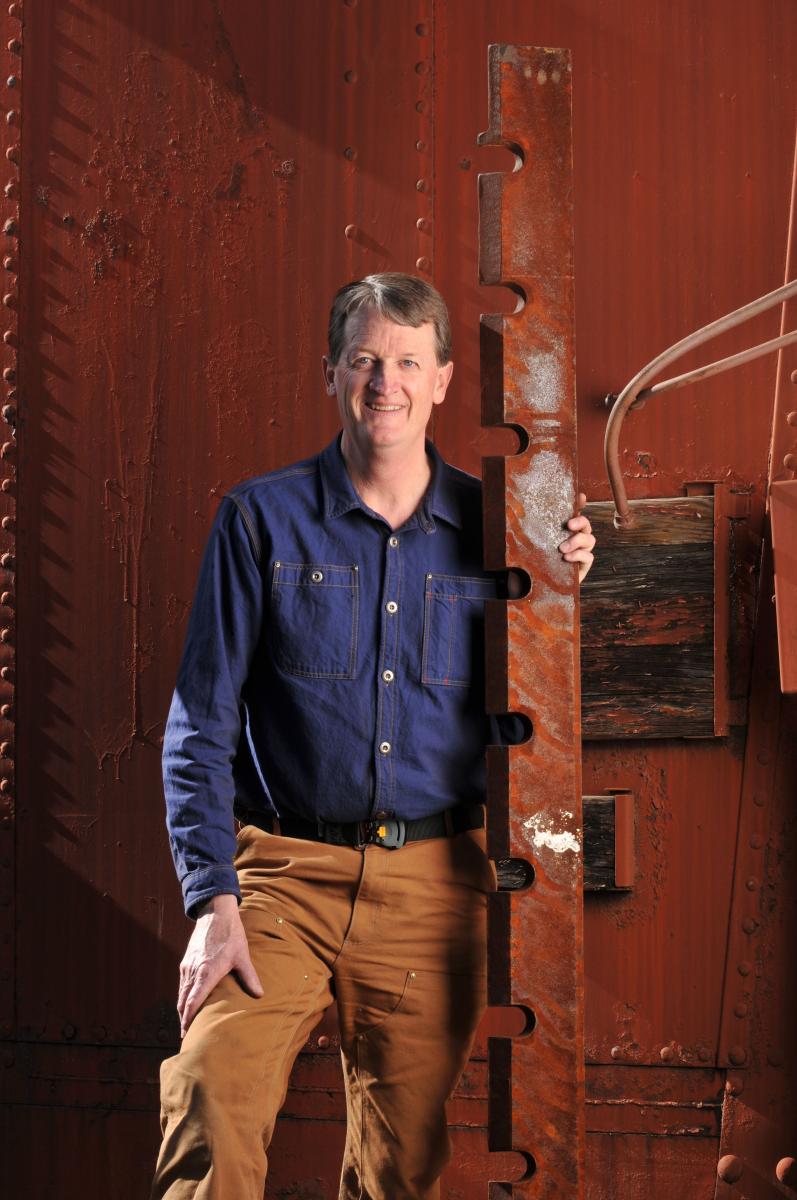 John Spear, Colorado School of Mines Civil and Environmental Engineering professor
While some of Spear's team members will be working on biochemical pathways and geochemically modeling, Spear is tasked as the Education and Public Outreach leader, promoting STEM education and science for girls. He will also be focused on microbial research, analyzing microbial environments, performing DNA sequencing and studying the genomic potential of the subsurface.
We hope to have a better understanding of what drives life in the subsurface," Spear said. "This team will allow geology to come together with geochemisty and microbiology to explain how the earth is more of an organism. For example, does that organism have a liver? Is our environmental liver the subsurface that processes everything and is keeping us all alive?"
There are around a dozen places on earth that are helpful for scientists to study serpentinites and microbes, and Spear will be traveling to some of them, including coastal ranges in California and Oman. He will be examining serpentinization reactions where an iron bearing rock reacts with water to make hydrogen, a primary fuel for microbial life.  
"We're getting to where we're going to have 1,000 genomes from a single environment. We're looking at how those genomes fit together to explain their environment. Within five years, we'll be fully immersed in that. Part of this project is looking at where science and the field of geobiology is going, and how what we learn applies to what's under our feet."  
Their "rock-powered life" data could potentially help inform researchers working with NASA's Curiosity Rover on Mars as well as future NASA missions.  
Spear is one of 13 co-investigators that includes scientists from CU-Boulder, Montana State University, Arizona State University, NASA Ames Research Center in Moffett Field, Calif., Michigan State University, the University of Rhode Island, the University of Utah and Massachusetts Institute of Technology.  
"I think it's a great thing for Mines because it ties us better into the Front Range science community. In this region, we have tremendous research potential that can't be beat by any institution anywhere. These connections strengthen that."
Contact:  
Kathleen Morton, Communications Coordinator, Colorado School of Mines / 303-273-3088 / kmorton@mines.edu
Karen Gilbert, Director of Public Relations, Colorado School of Mines / 303-273-3541 / kgilbert@mines.edu