GOLDEN, Colo., Feb. 10, 2015 –More than 120 females from area high schools attended the third annual Girls Lead the Way Conference Feb. 7 at Colorado School of Mines. The Mines collegiate section and Rocky Mountain professional section of the Society of Women Engineers (SWE) hosted the event.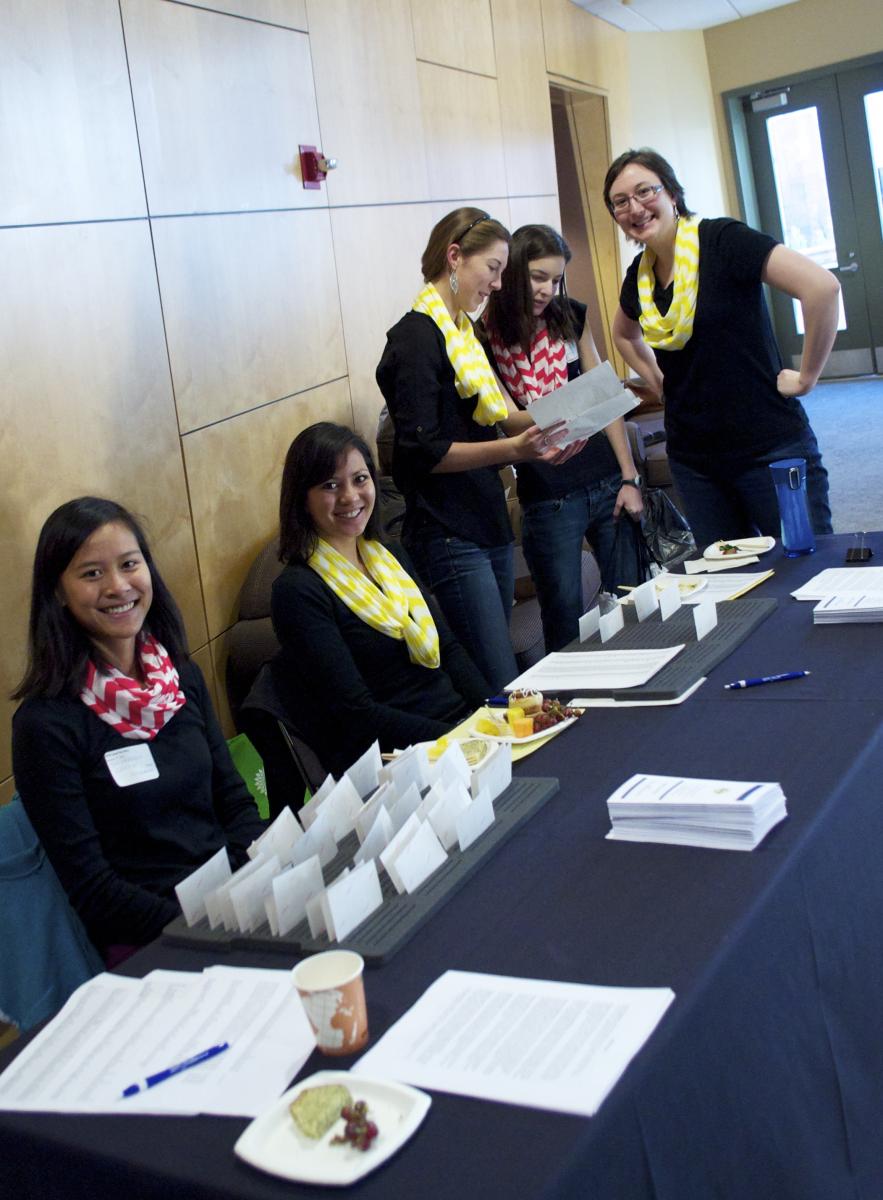 SWE officers get ready to welcome high school students to the Girls Lead the Way event. (Photo Credit: Taylor Smith)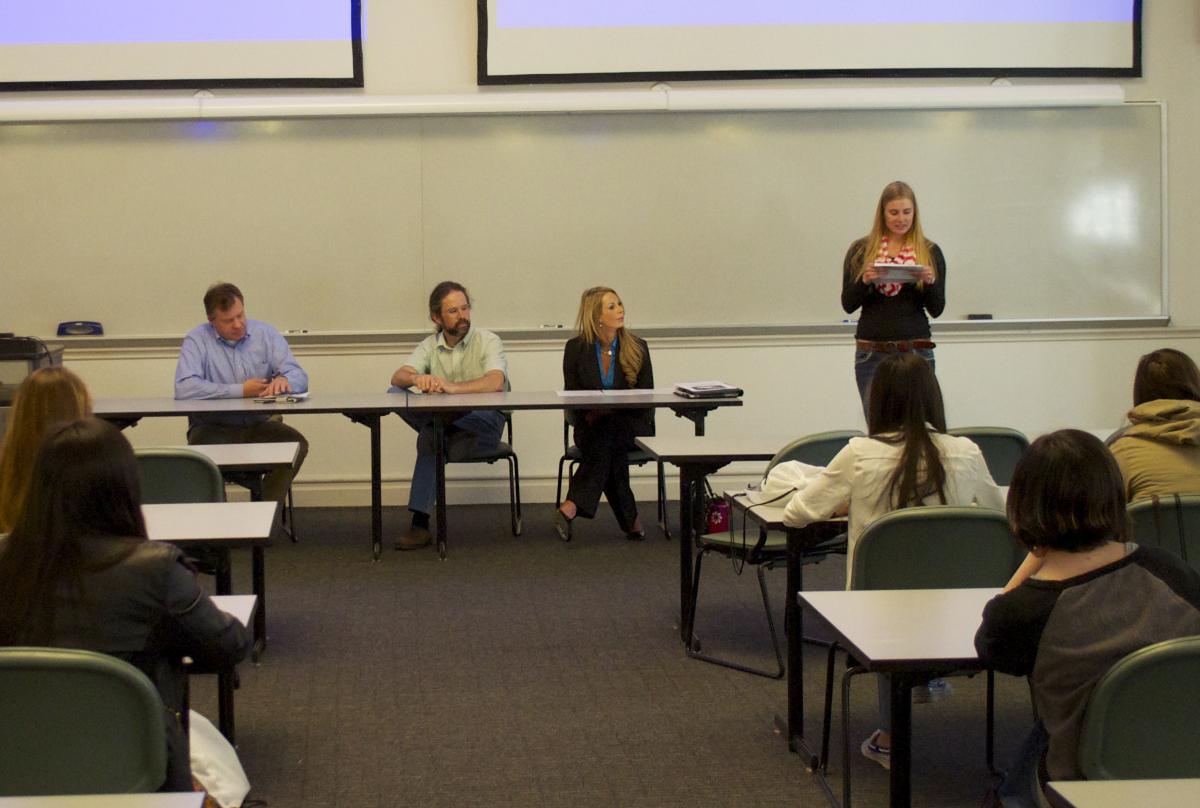 SWE President Nicole Bogenschuetz introduces a panel of speakers on research, inventing and patenting at the Girls Lead the Way event. (Photo Credit: Taylor Smith)
"This conference is a great opportunity for our campus to give back to the community by providing a fun, educational and interactive activity for high school girls around the state," said Mines SWE officer and event organizer Carly Conley. "It not only exposes young girls to opportunities in STEM fields, but also encourages them to chase their dreams and teaches them that with hard work they can accomplish anything."
Thirty Mines SWE members participated, along with several Mines alumnae, faculty and staff. Transfer Admissions Counselor Lisa McDowell presented a college admissions and information session; Assistant Director of Housing Operations Katie Schmalzel facilitated a fashion show; Career Center Assistant Director and Director of Recruitment Lin Sherman hosted a resume writing workshop; Mechanical Engineering Assistant Professor Anne Silverman led a seminar on biomechanical engineering; and Economics and Business Teaching Associate Professor Mark Mondry and Physics Professor Mark Lusk participated in a panel on research, inventing and patenting.
Several companies sponsored the event including Aera Energy, URS/AECOM, BP, Swanson Rink, SCS Aquaterra and Stanley Consultants.
Contact:
Kathleen Morton, Communications Coordinator / 303-273-3088 / kmorton@mines.edu
Karen Gilbert, Director of Public Relations / 303-273-3541 / kgilbert@mines.edu